Before I move on to Amy's recolour request, this is the last set that I alluded to in my last upload .... and because Eva said so. (wink,wink). This set consists of 50 illuminations depicting various medieval battle scenes. To flatter the ego of kings, they are large paintings to be displayed in a king's medieval hall ... a testament to his might and power plus it didn't hurt to stroke the king's vanity back in those days. Staves off the dreaded command -- "Off with their heads"!
Original Sized painting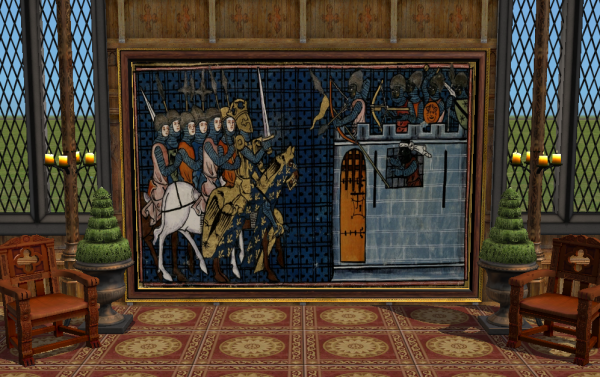 Large two-storied painting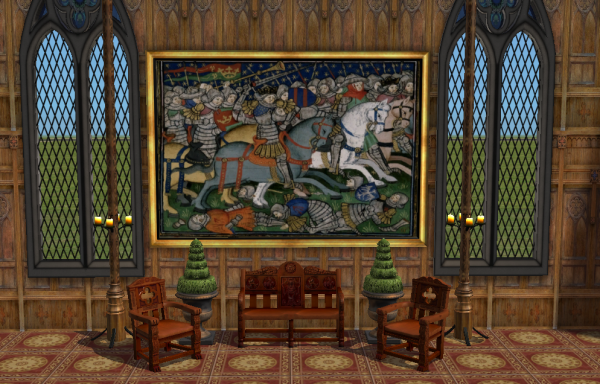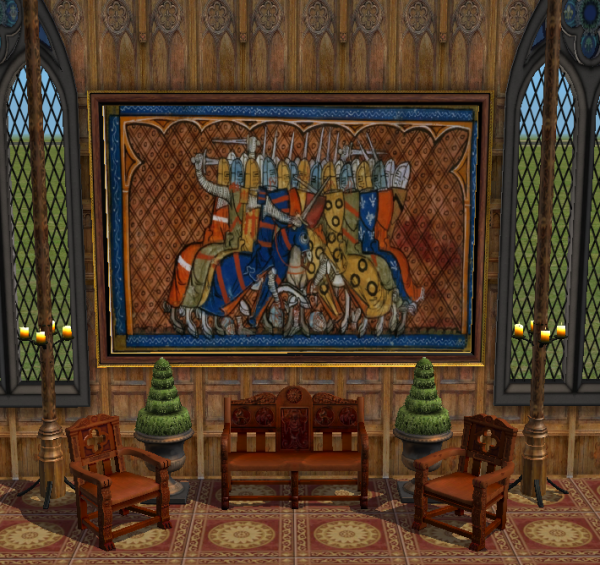 Extra Large two-storied painting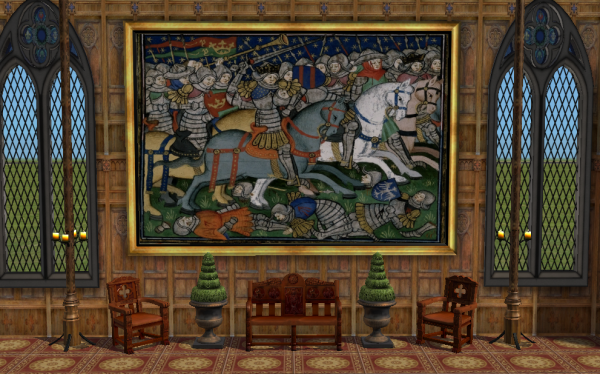 The Full Set of Images
These use the fabulous meshes created by
Julsfels
(link to her guestbook if ya wanted to say Thanks).
Antique Painting Mesh -- Wall High
,
Antique Painting Mesh - Two-Story Large and Extra Large
. Meshes not included.
Download Folly of Kings -- War!
.
Now! .... on to Princess Amy's request!! Wish me Luck! She picked a good one! (heeheehee!)
And just a side-note, today I became the proud papa of two 6 month old kittens ... sisters actually. Addie and Adelle! I adopted them from the local cat shelter! I'm so excited!