Child_of_air (Princess Amy) had requested black/gray recolours, so I re-worked my Testerbed Completer Set - Part One
from here
for her.
We've gotta please our Princess', don't we? LOL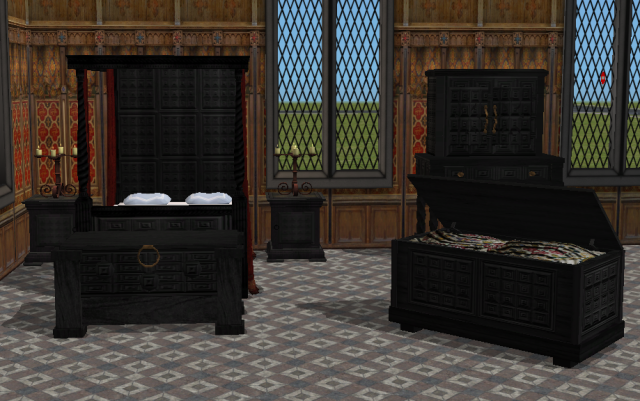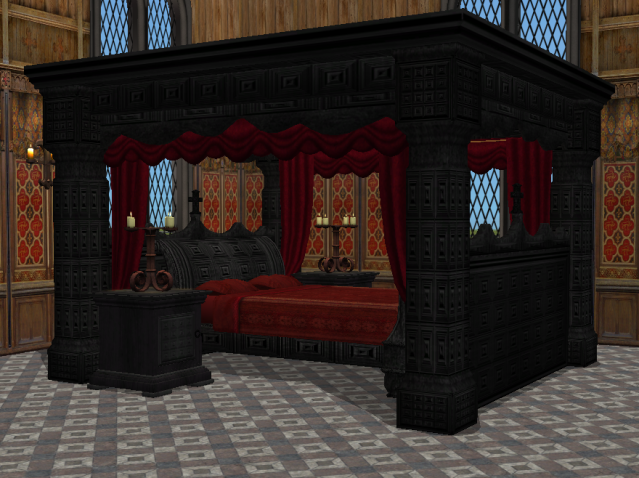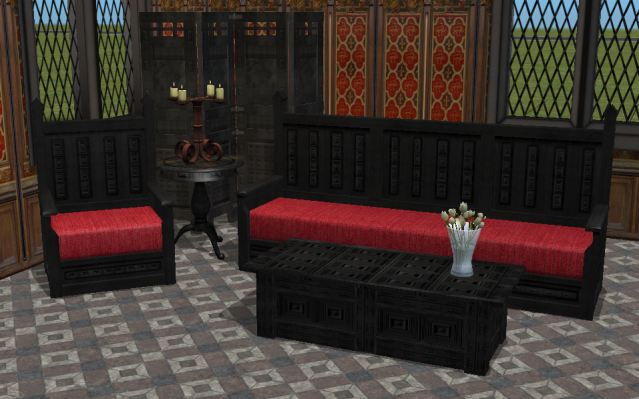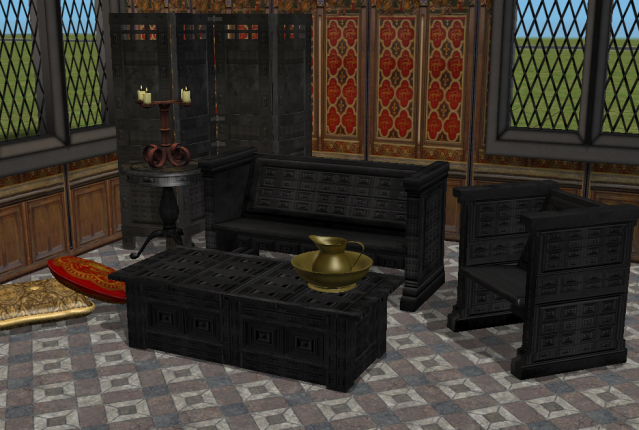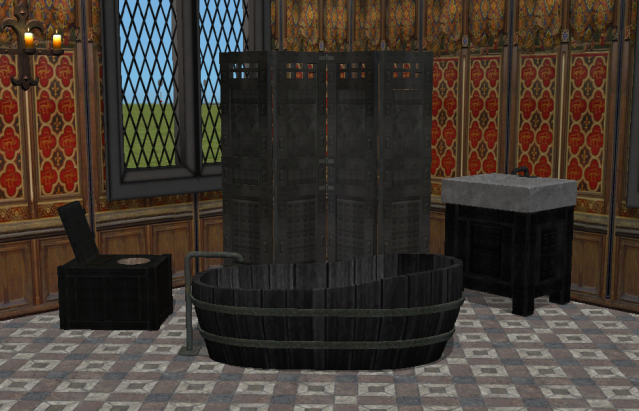 Eva has reworked the mesh called "
Etageres Table SDB Medievale 191206
". She kindly offered to try and see if the pots on the shelf could be recolourable, but she noticed that the pots alone had a polycount of over 4000 while the hutch was only 400. She has taken them out so you can now place items on the shelves using OMSPs. You can only have ONE of them in your game, so if you download this file posted by Eva -
Etageres Table SDB Medievale 161206
, let it over-write the original. Thank You Eva!
The Etagere without the pots.
Please read (and download from)
this post
the necessary meshes needed for the recolours to work.
I hope you enjoy them, Princess! Oh, ... and Everyone else who may want them.
Download.