Little Tudor Princesses
Using the textures from my
Tudor Gowns and Hoods
, I applied them .... with a little reworking by cutting/pasting the textures ... to the
Royal Child Outfit from AAS
.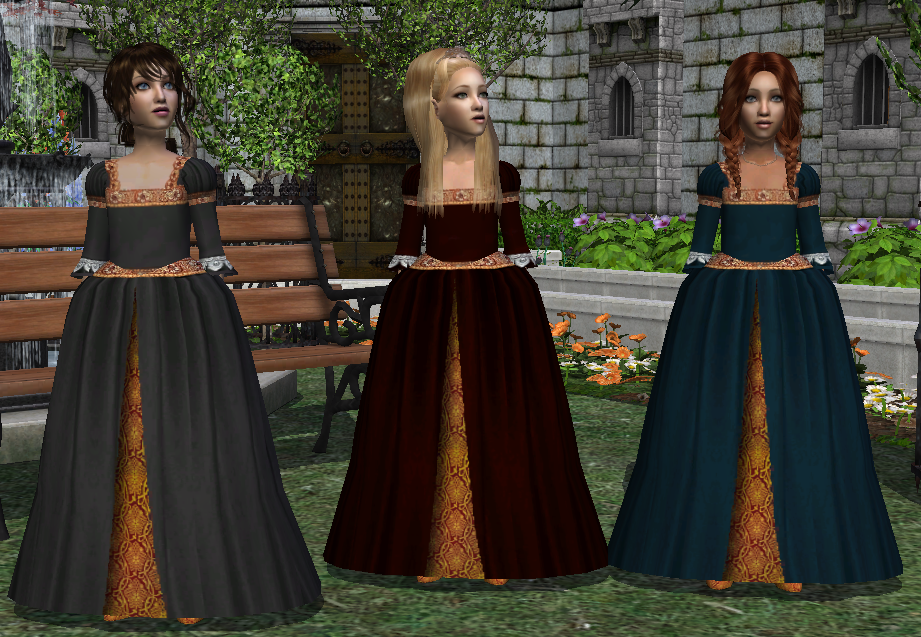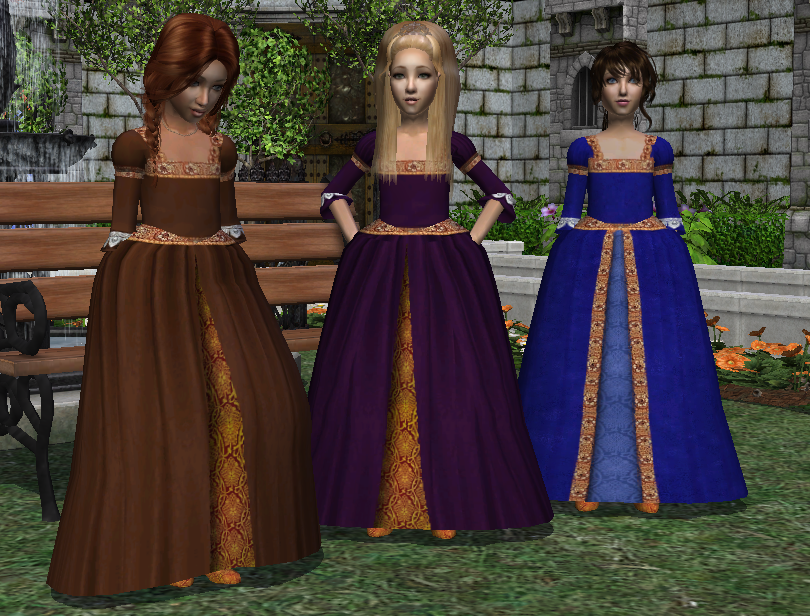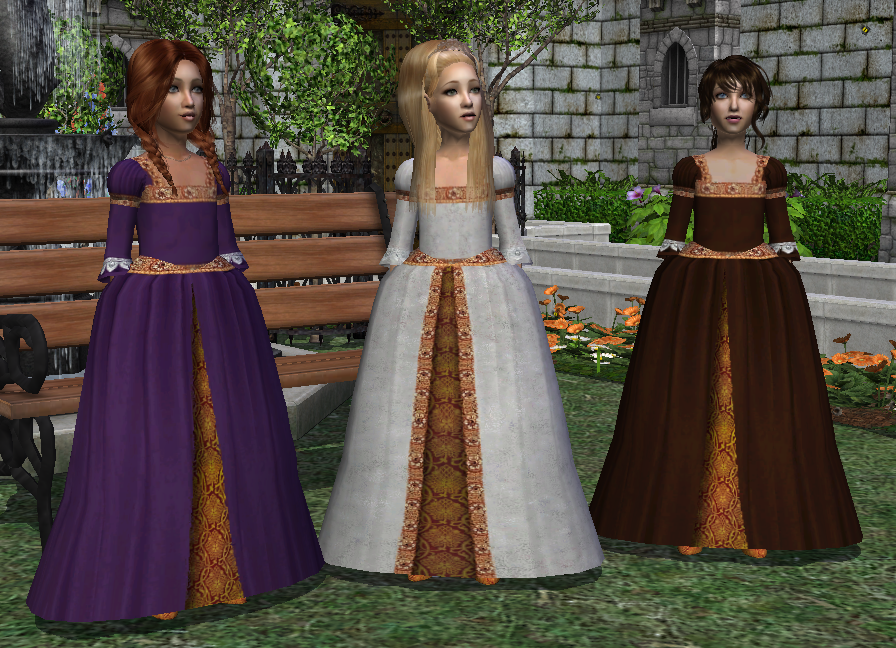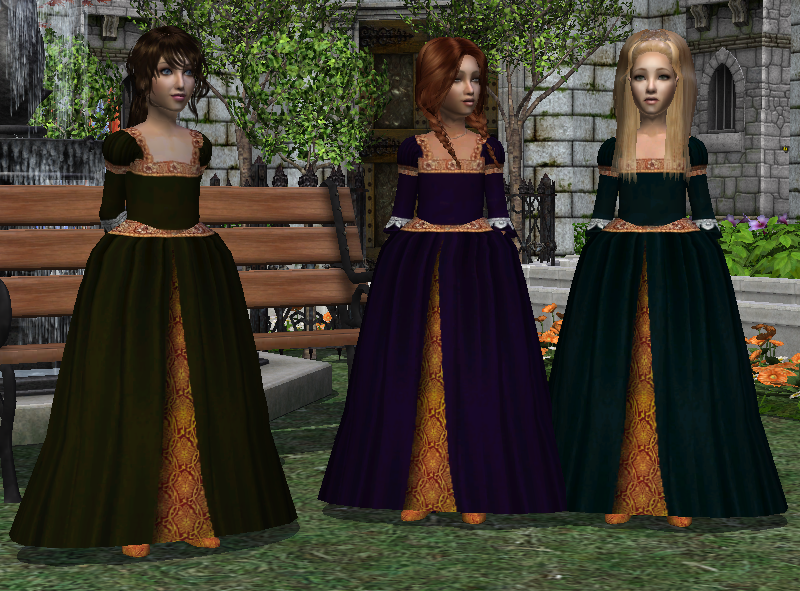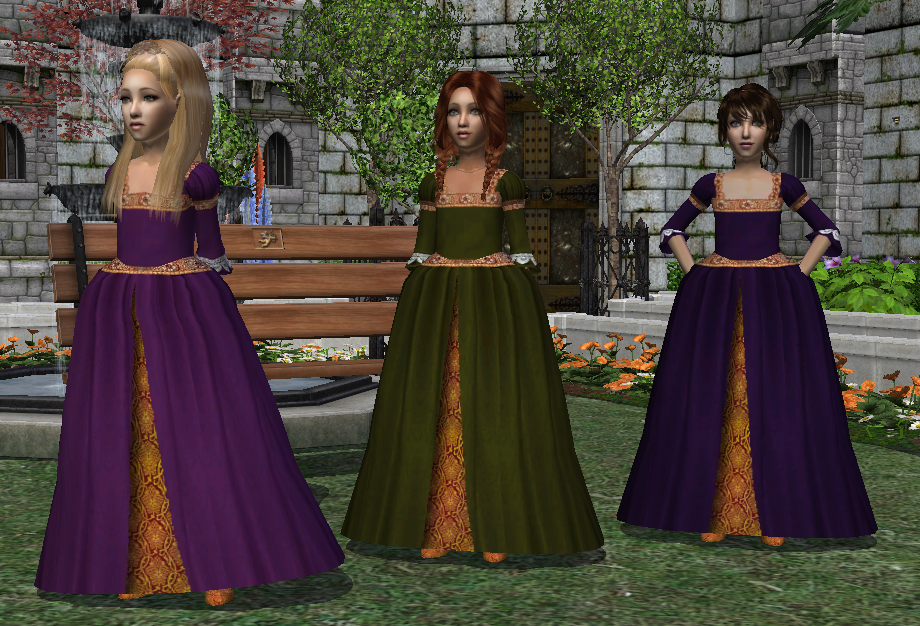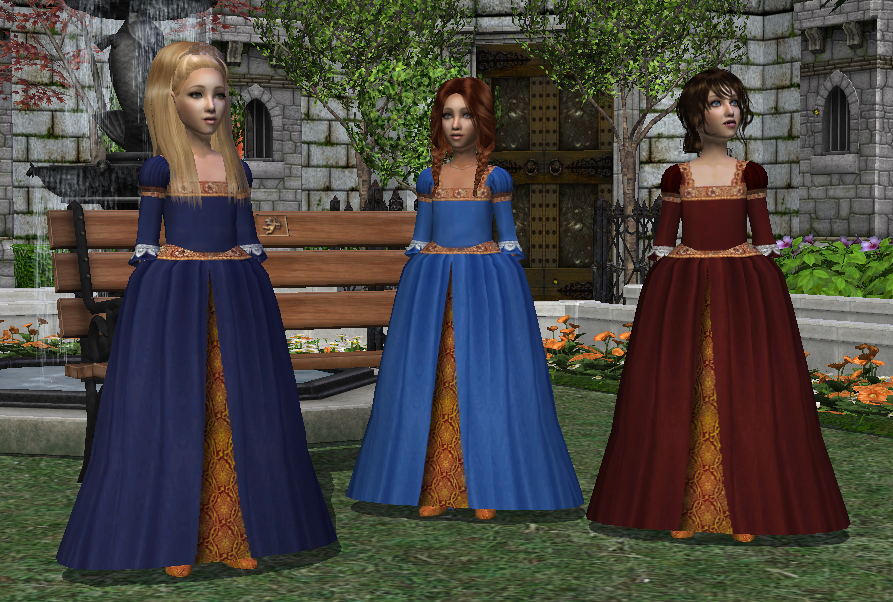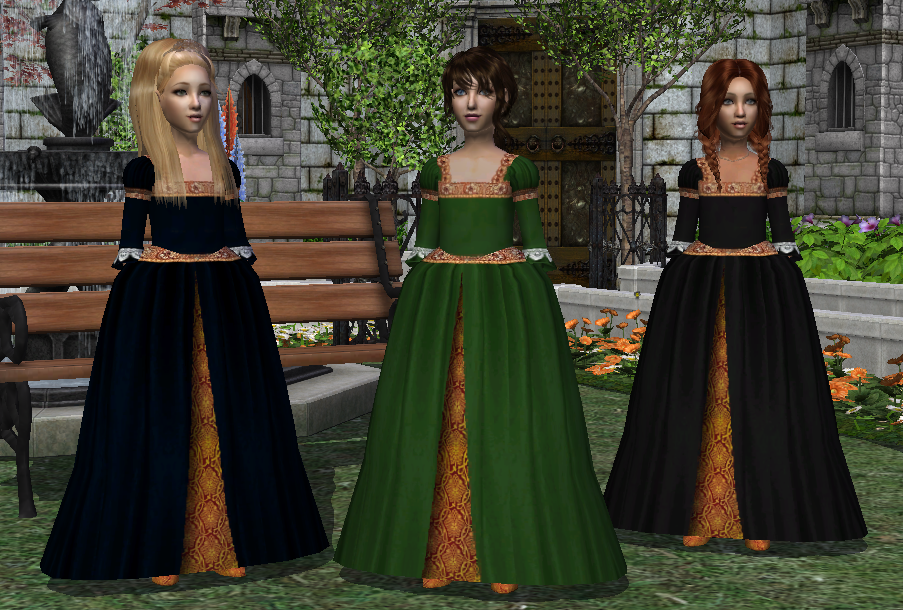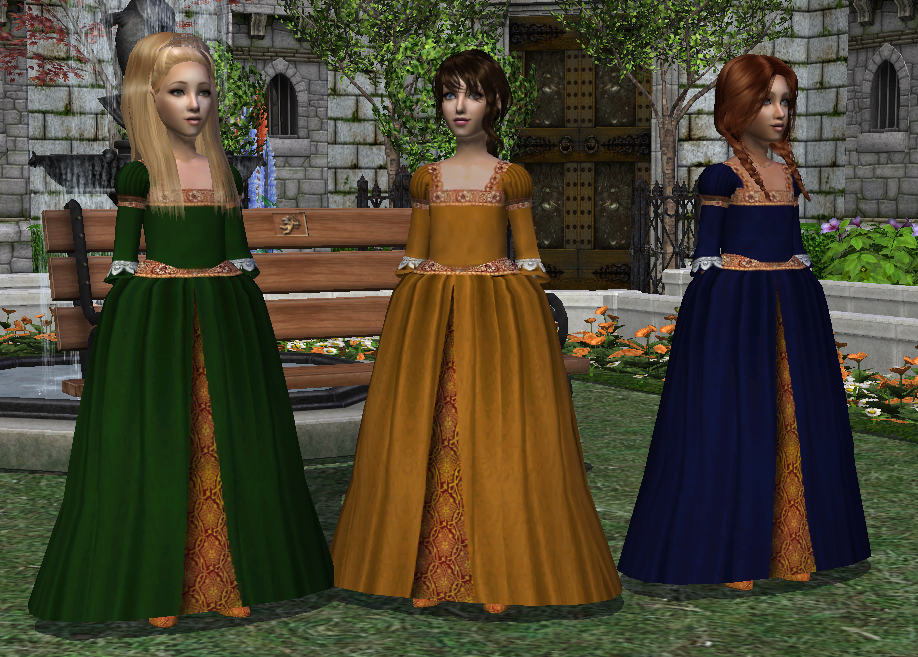 I'm missing two of the dresses in these pictures, so I hope you'll forgive me. I'm too tired .... ok, ok .... too lazy, geesh you guys know me too well...to figure out which ones.
Download Child Tudor Dresses
Mesh from AAS included as per their sharing policy! Thank You, Judie!