So, today (August 18th) marked the day of my birthday. And when it's my birthday, it also means it's the day that Ingrid first started this blog; The Medieval Smithy. That means presents. Well, to celebrate the two events, I made a new furniture grouping that I am affectionately calling ....
The Smithy Suite
.
It is all based on Ingrid's medieval table posted
here
. I had already made a
small dining add-on
matching the original table after the
18 fantastic recolours
created by Fire_Flower at PBK. Then it snowballed into a whole new furniture grouping.
Livingroom Chair without/with cushions plus an Endtable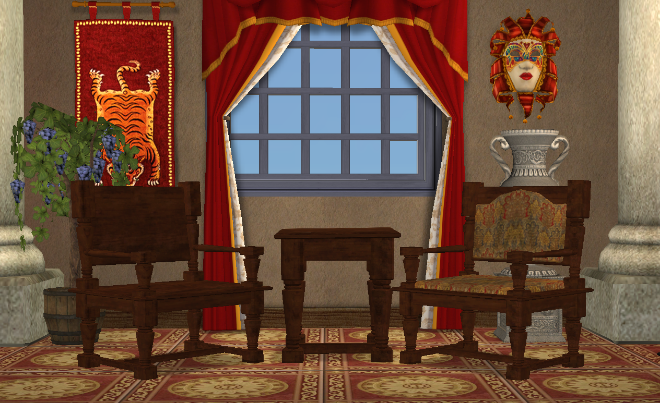 Livingroom Loveseat without/with cushions plus the Endtable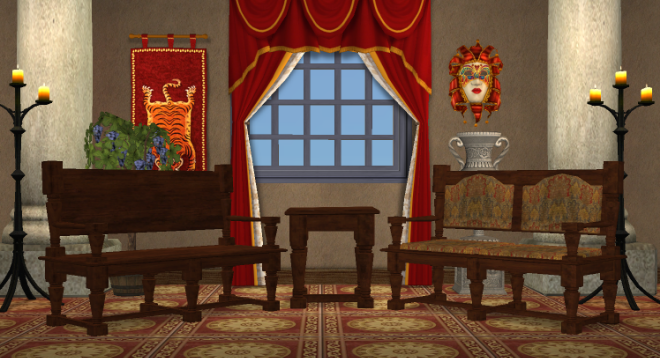 Livingroom Sofa without cushions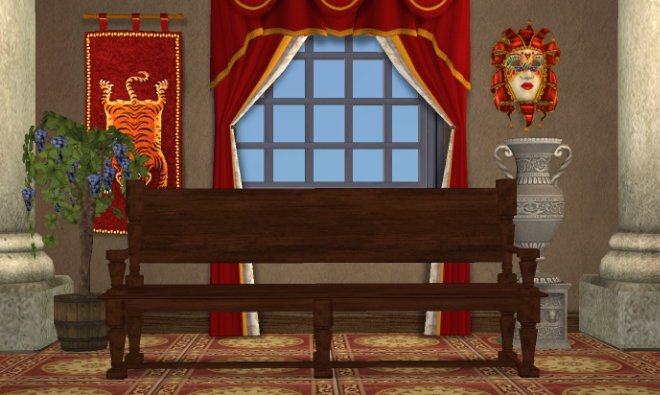 Livingroom Sofa with cushions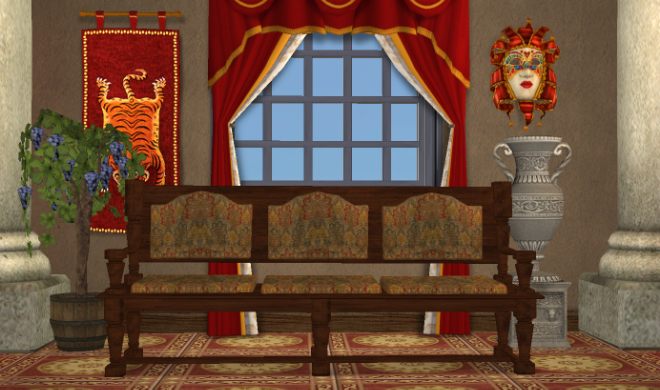 Plus a fancy Bookcase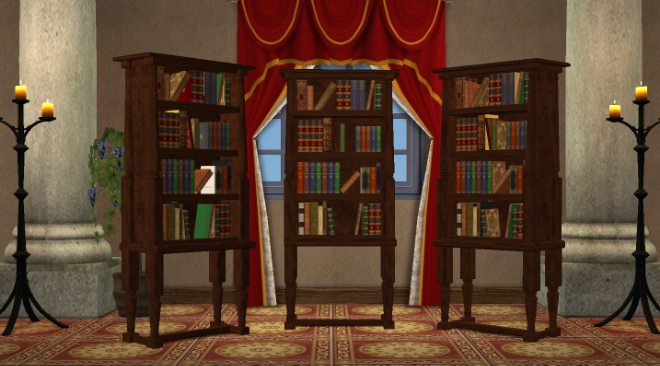 An OFB shelf, the Endtable, a Nighttable, a Coffeetable on a 1x1 tile, a Coffeetable on a 2x1 tile, Bedroom Vanity And Two More Shelves based on the Winery Shelves by Sun&Moon with Slots galore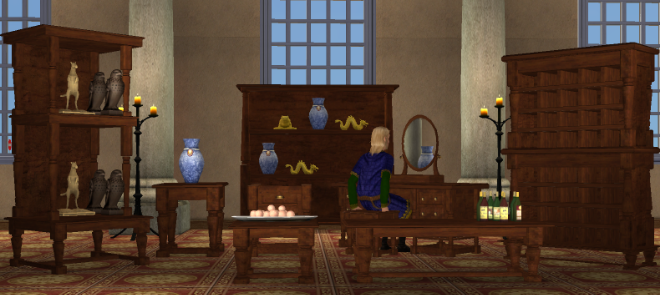 A Doublebed and a Doublebed with Canopy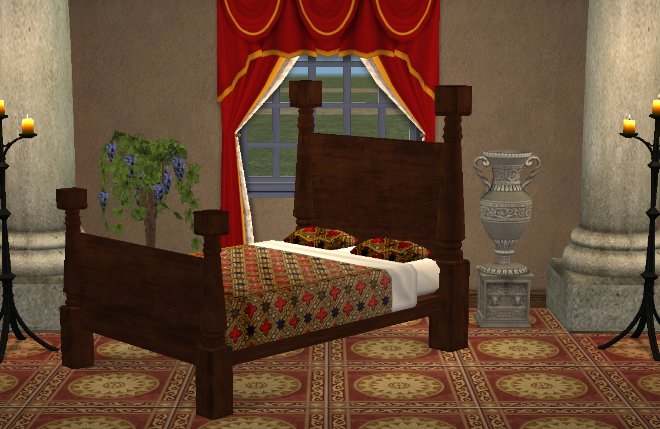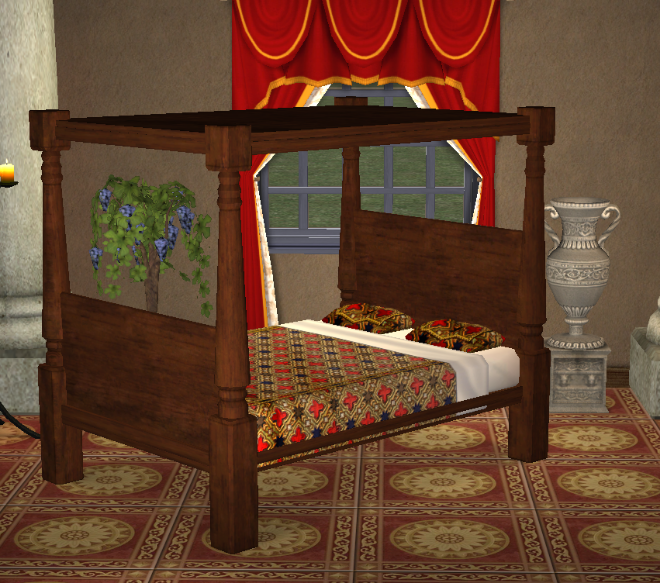 And lastly, WawaSim lounging on the Singlebed with the Nighttable, waiting for Prince Charming to arrive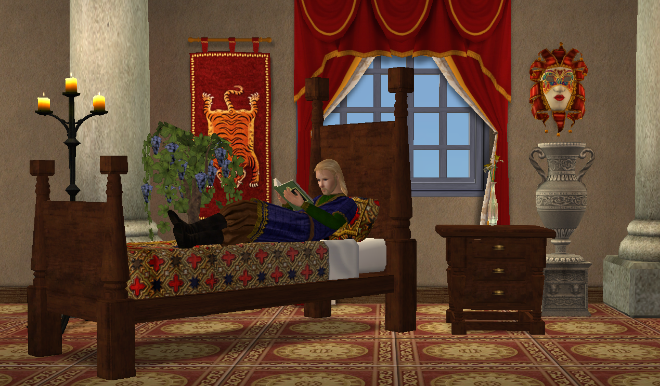 Of course, the bedding and the cushions for the furniture had to match so I made 22 sets to pick and choose from.
The Bedding and Cushions in a Slideshow
original table by Lama
as the wood textures are all repositoried to that one mesh. Grab the
fantastic recolours by Fire_Flower
and then head over to grab all the
new meshes at SimsFileShare
.
Note:
For the bedding and cushion textures to show up in your game, you MUST have the sofa with cushions and the doublebed meshes in your download folder.
I hope you all enjoy the Anniversary present. I hope to continue adding furniture pieces as the days pass.
Happy Anniversary Ingrid!!