(Also shared at The PlumbBob Keep)
Anna (Rhovanion) is building an incredible castle from medieval Sweden, Tre Kronor. She had mentioned that she didn't have a proper dome/spire with the Three Crowns so if you read the remainder of
her thread
, you'll notice I redid Janna's
Russian Easter Church domes
. I mentioned that I was thinking of remapping them to suit more recolours so I did. Plus I added several more options for domes and spires. And some have a newly created Tre Kronor weathervane! (DO NOT use the ones I posted in her thread anymore).
So without further adieu, here's my rendition of a new build set -
Swedish Castle Domes and Spires with Three Crowns
.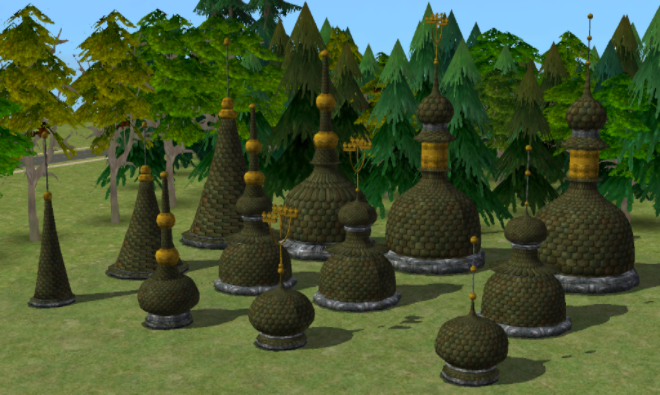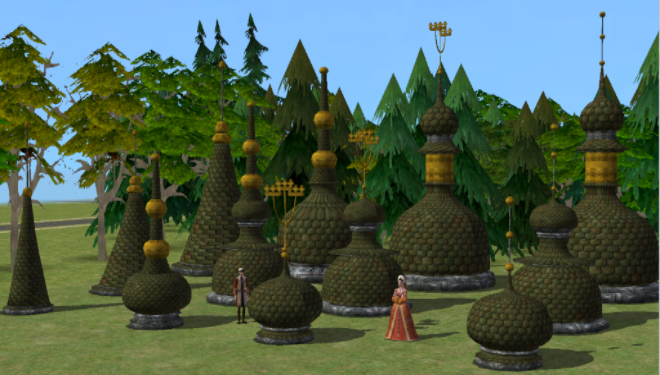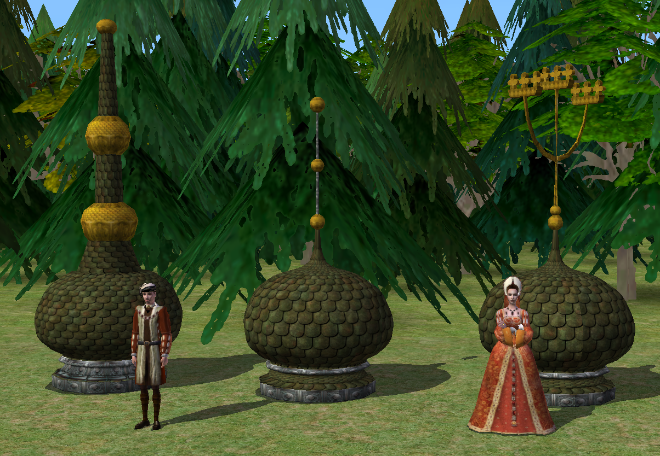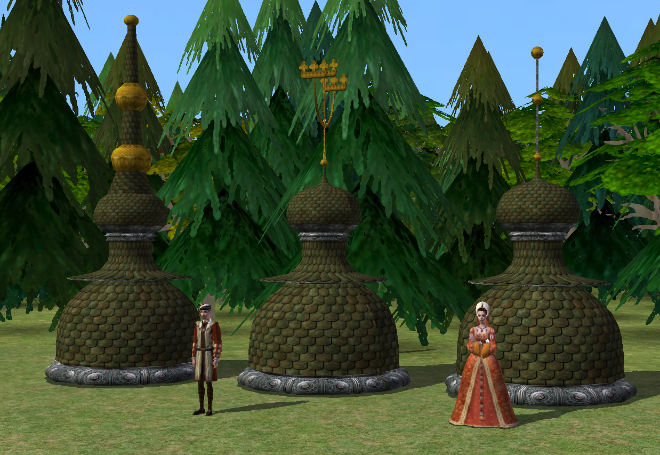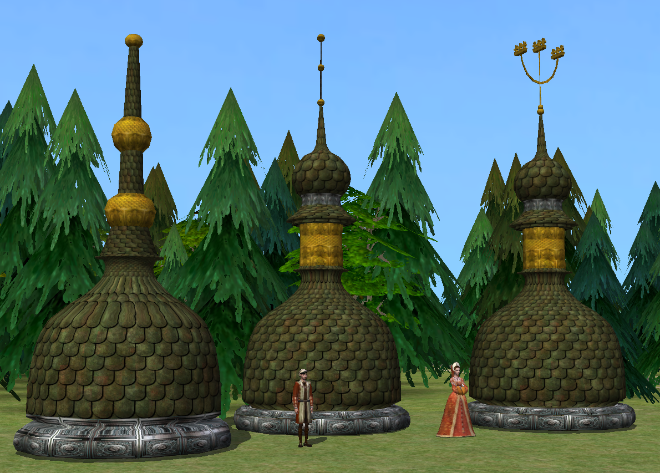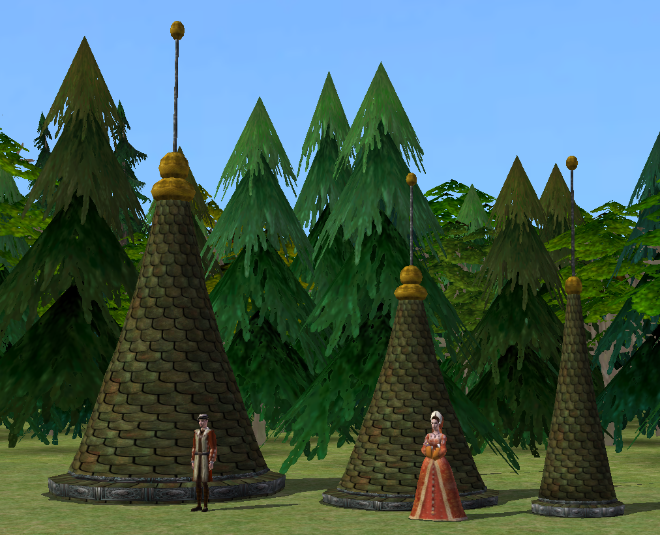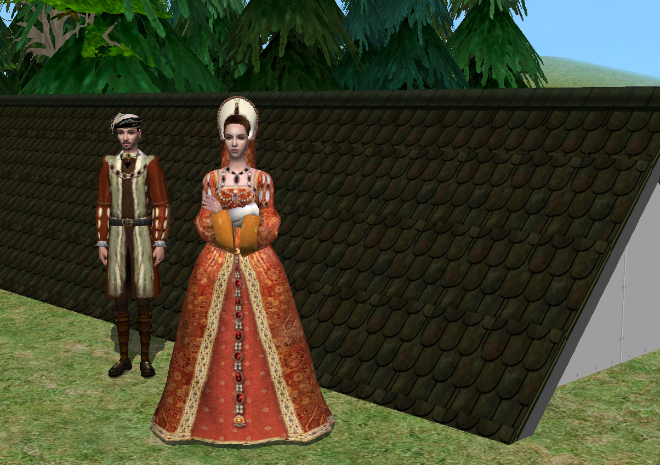 So, the price is 10K and you can find them in the catalog under Decorations >> Miscellaneous (right near the end). As mentioned, these are cloned/edited from Janna's Russian Easter Church Domes which she in turn cloned from Echo's rug. And to make a match, if you go into Build Mode, under Roofs will be a recolour to match the domes and spires. Not perfect but this is the first roof I've made.
Hope you enjoy a wee taste of Sweden.
Grab'em Here!
Red Sonja to the rescue!!
She asked if she could fix my roof attempt. So I let the lovely lady! She is the expert on roofing recolours after all! Kindly delete mine.
Grab Red Sonja's Roof Edit Here!