(Also shared at The PlumbBob Keep)
I found a slew of models created by an artist named
Rosemaryr
that were posted on ShareCG. So I am going to attempt to convert them for use in TS2.
First up, are her Baghats. They come in 3 sizes. These are fitted for both sexes from child to elder only. Remember, since we don't have sliders in this game I've tried to make them a bit large so you can use bigger hairstyles. But be forewarned, they will clip through sections of the hat.
The large baghat ingame on the adult sim.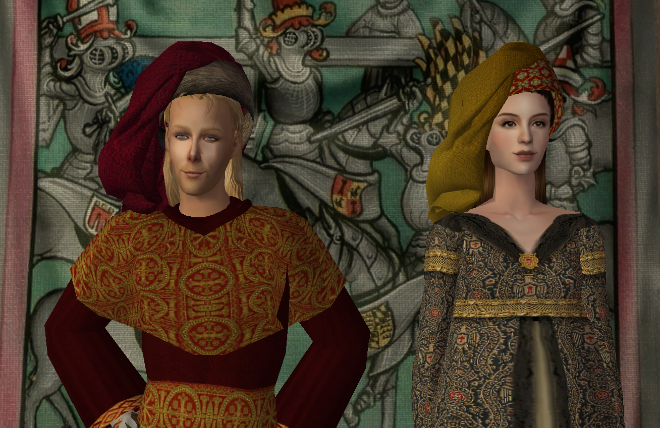 Slideshow of the other models.
The medium baghat ingame on the teen sim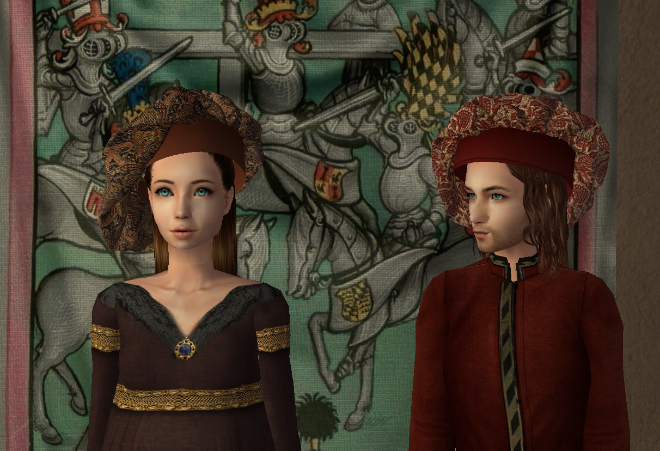 Slideshow of the other models
The small baghat on the child sim in a group picture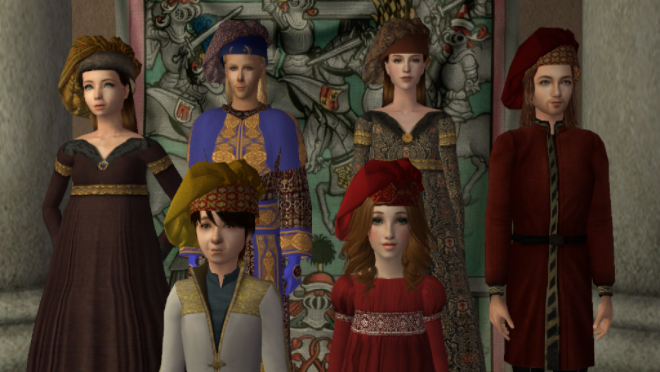 The Recolours of the Baghats
in a slideshow.
Large Baghat
,
Medium Baghat
and
Small Baghat!