Thanks to Lady Lama for inviting me to share some of my medieval recolors on this site. I am more of a storyteller than a CC creator, but I am sometimes compelled to fill my own need for more authentic-looking medieval CC. :-)
The first set I want to share consists of 14 recolors of the Robin Hood tunic from Aligeth's Robin Hood and Friends set, using oph3lia's mesh with the gauntlets removed.
Seven everyday colors: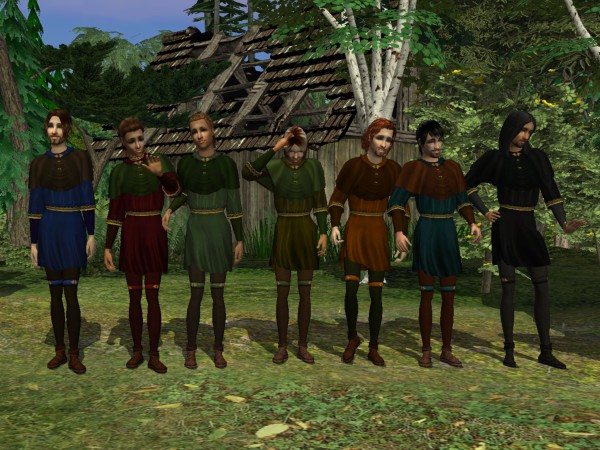 And seven formal colors, borrowing some textures from Sherabhim's Heart of the Forest gown.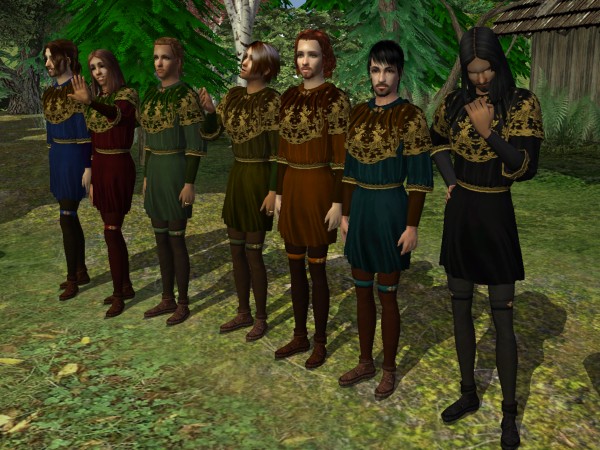 More pictures are available on my blog.
Download: