So, this is only a small download compared to my other stuff. Child_of_air had requested some recolours of the Testerbed from the now-defunct Sim-Ages site. I've made 15 recolours to pick/choose from, so now Amy can start her own Sleep-Country emporium (for those outside of North America, that's a huge bed retail chain, heehee). The original set from Sim-Ages had included bed curtains with matching bedding, so these are included in the file with the necessary meshes. I'd like to do more (if people are wanting them) and hope to recolour the remaining objects within that suite of meshes from Sim Ages. Ya know, ... the ever so long banquet table and dining chairs, the night table and that humongous canopy and sleighbed combo.
The
original set
from Sim-Ages: testerbed, bed curtains and bedding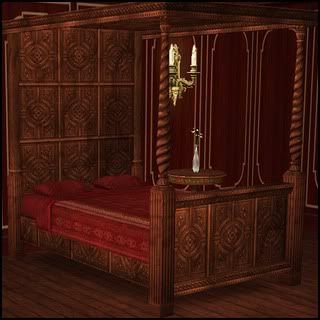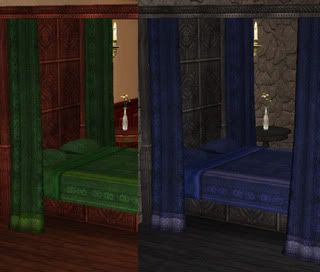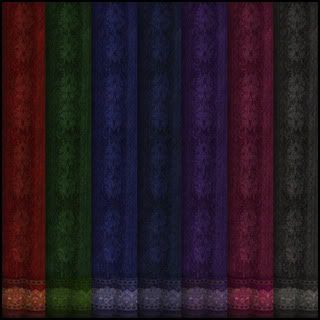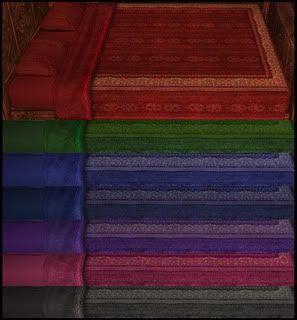 My "humble" recolours (big smirk)
Download Amy's Testerbeds
If you wanted the whole set from Sim-Ages with the table, chairs and their bed recolours, you can grab them at
the Booty
.