My
first
recolour for Female clothing. Recolours of
Cynnix' Laced-Sleeve Nun's Mesh
.
I needed to break the series of recolours (102 recolours in total) into separate sets, since I couldn't figure out all the recolours in Bodyshop without going crazy. Well, okay ... it's too late for that then since I've been crazy for years. This is the smallest set. The others will be 4 sets of 18 recolours - one set of solid colours, then 3 sets of differing patterns.
So, without further ado, I present to you ....
The Queen's Trousseau - The Brocades
.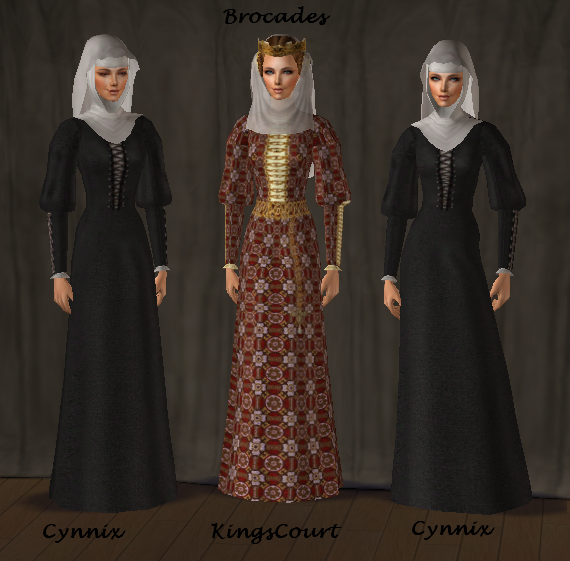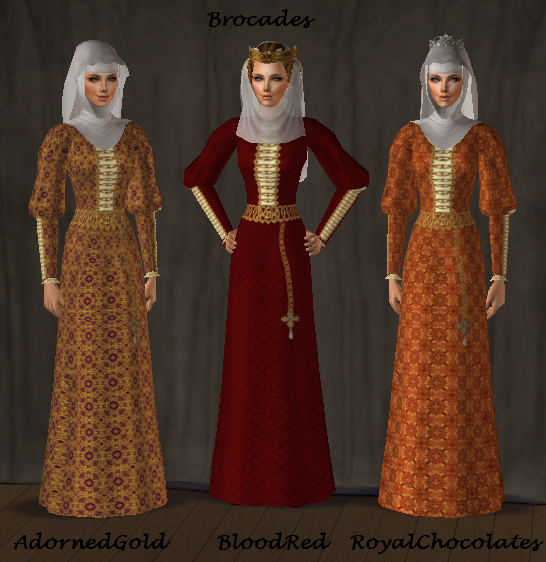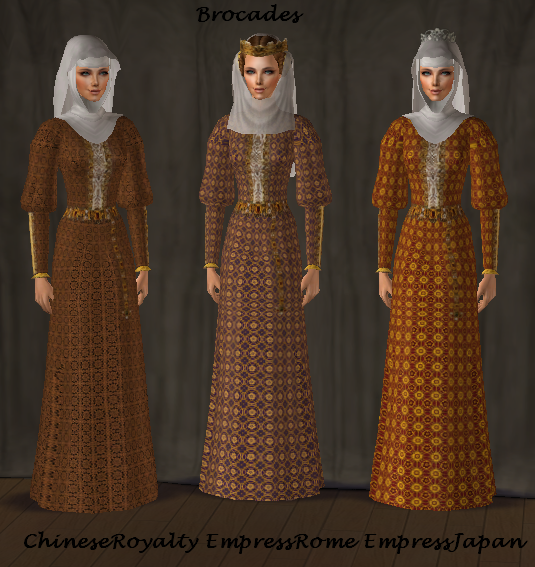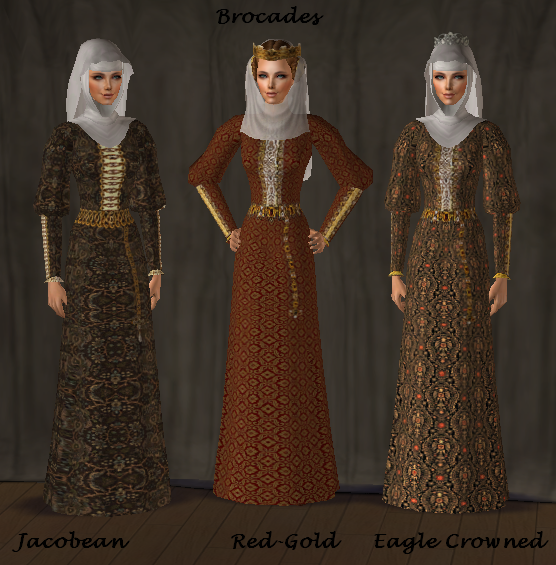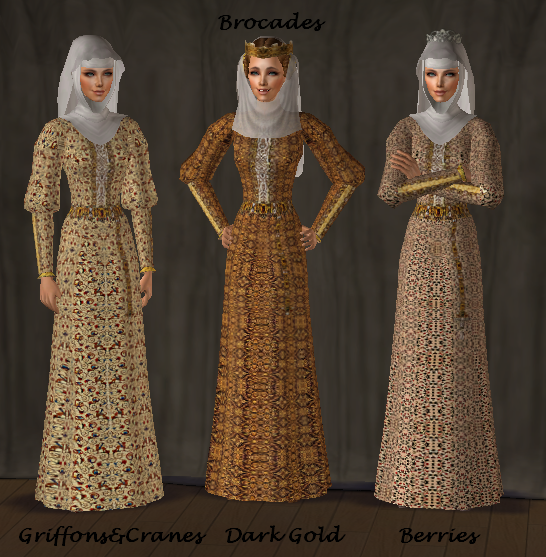 I hope your Medieval Ladies will enjoy. (Note: The wimple is also by Cynnix -- not included. It is still in testing)