The Queen's Trousseau continues with The Solid Colours, Eagle Pattern, and Henri Pattern. I hope to upload the remaining two tomorrow after I take their pictures in CAS.
The colour textures are paints for toy models that I had found
here
, plus a couple of colours that I liked from another palette. The patterned sets utilize these textures as the base with different patterns overlayed. You'll need
Cynnix' Nuns Outfit
as your mesh for the recolours to work. (Note: The wimple is not included. A new mesh by Cynnix that is still being tested).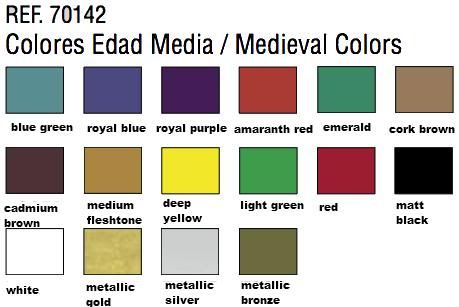 Download The Solid Colours
Download Eagle Pattern
Download Henri Pattern