I had hoped to post The Queen's Trousseau update sometime ago, but my photobucket account had exceeded it's bandwidth allotment. Well, that's now solved. So, here's the updated dresses that had been posted at the PlumbBob Keep.
You'll need
Cynnix' Nuns Outfit
as your mesh for the recolours to work.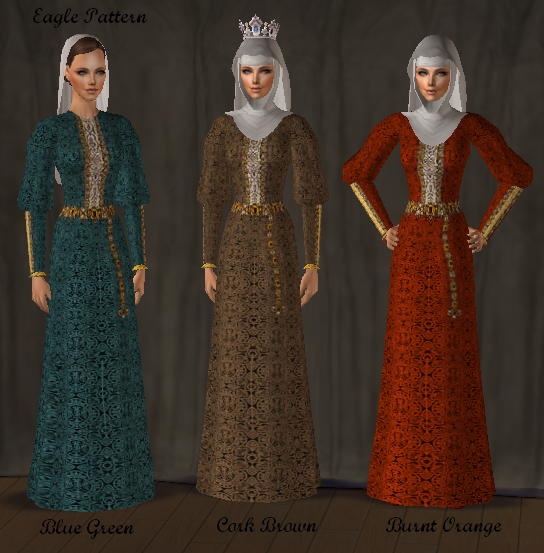 The new updates features the same gown textures as the earlier posted ones, but a new variation -- higher neckline with gold embroidered collar, V-shaped stomacher, lowered belt and pleated skirt on the the solid colours.
Download Brocades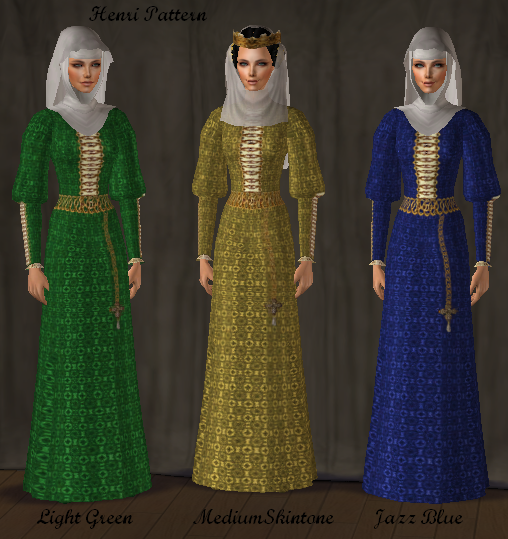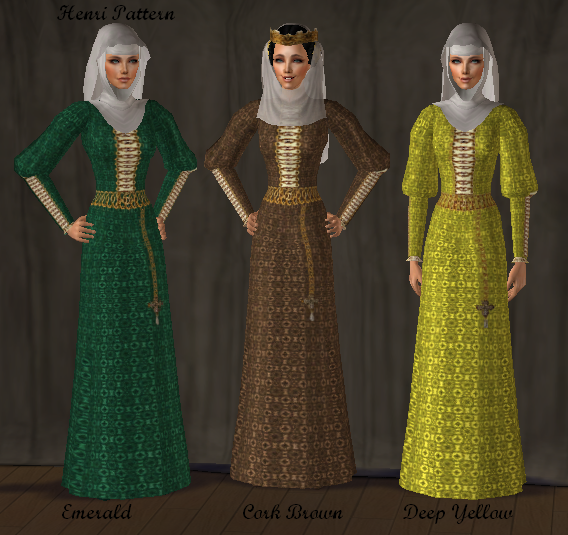 Download Solid Colours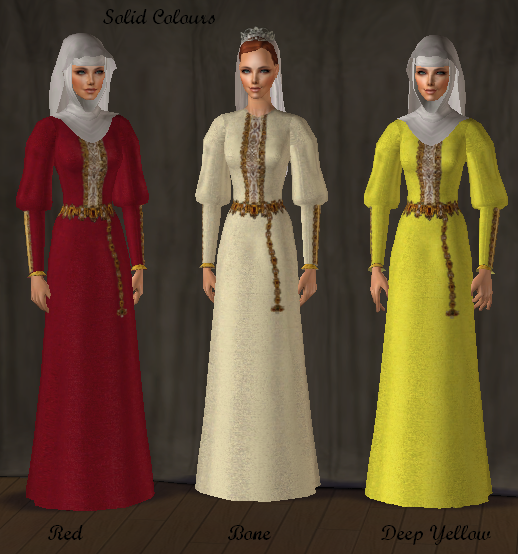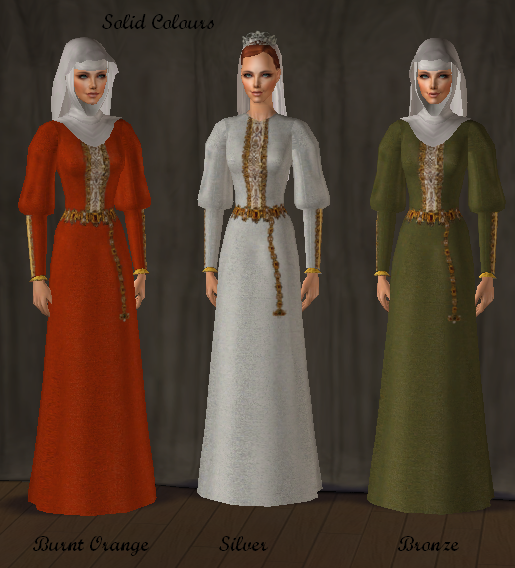 Plus, the last two patterns with the older version of the dress accessories. (I'm going to update these sometime soon.
Download Pattern Two
Download Pattern Four
Apologies about all the missing images over the last few weeks. Edit: Sept 26/2017. After looking at these early attempts at my texturing attempts, I may come back to these and redo them soon. I know they can look so much nicer now that I've gotten some practice under my belt.