When a Man can't do the job ..... send in a Woman!!
Recolours of the Female Maxis armour (OFB, I believe).
(Pictures by Meshy)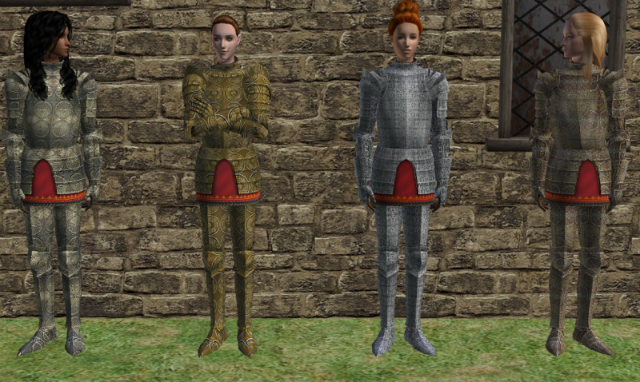 And recolours of a more stylish female armour by Leigh Kuhn, from this
thread
, Femme Armour.
In-game picture of the armour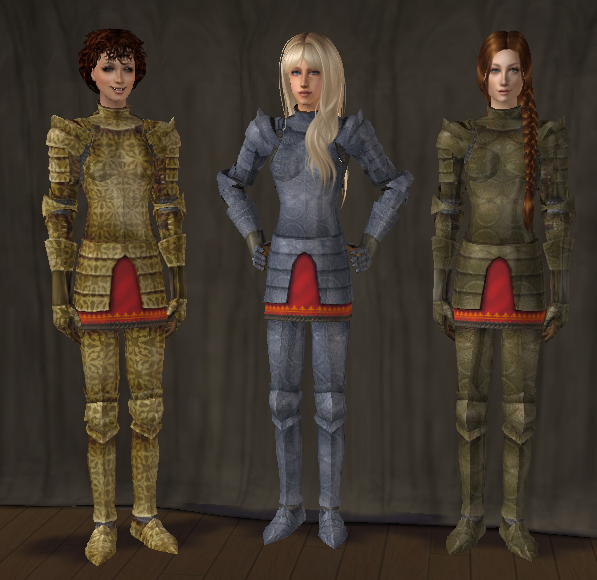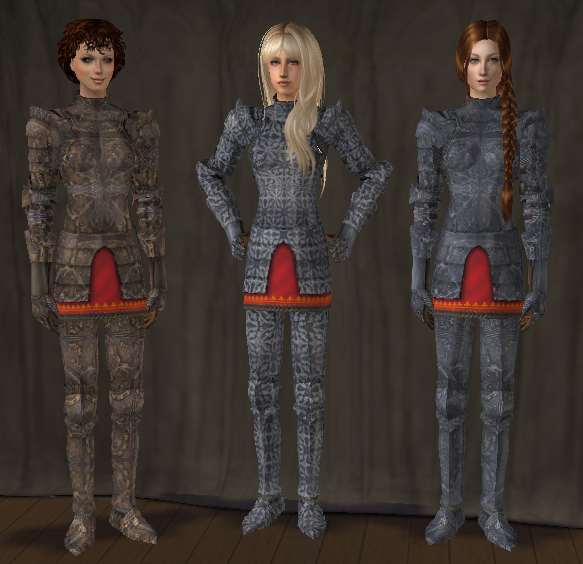 Download Maxis Female Armour recolours
Download Femme Armour recolours
All the necessary meshes are included in the zipfile. I used a few textures from a brilliant artist named Teresa Tyllo from Sweden. You can find them
here
.
Now Ladies!!
Go Kick Some Butt!!