I had a request at the
PlumbBob Keep
by Heloise for recolours of the
Anne of Cleves dress
at All About Style. I reworked the bodice of the gown as it had some shadow issues, then thought .... "What would Tudor gowns be without the proper headwear?" So, I ended up making matching recolours using the French Hood and Gable Hood by
Bipsouille
. I wasn't comfortable in redoing the actual hair within the French Hood mesh, so Sunni was kind enough to Pooklet'd her favourite selections for the basic hair colours -- Black, Brunette, Blonde, Redhead and Elder. And this is the set that I recoloured for Heloise. I hope you enjoy them.
The French Hoods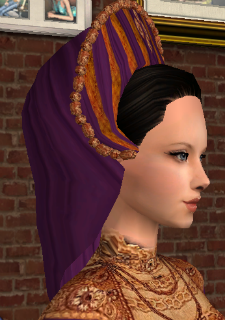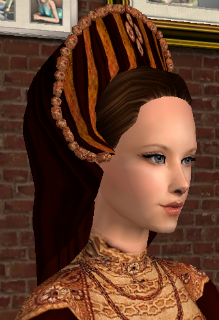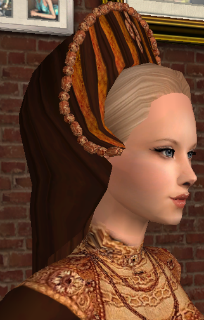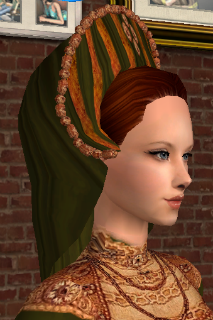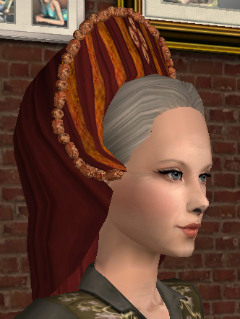 The Gable Hoods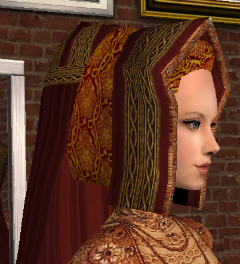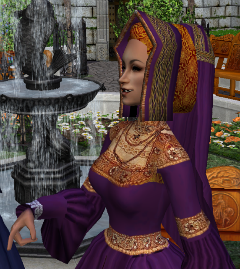 The Gowns and Hoods In-game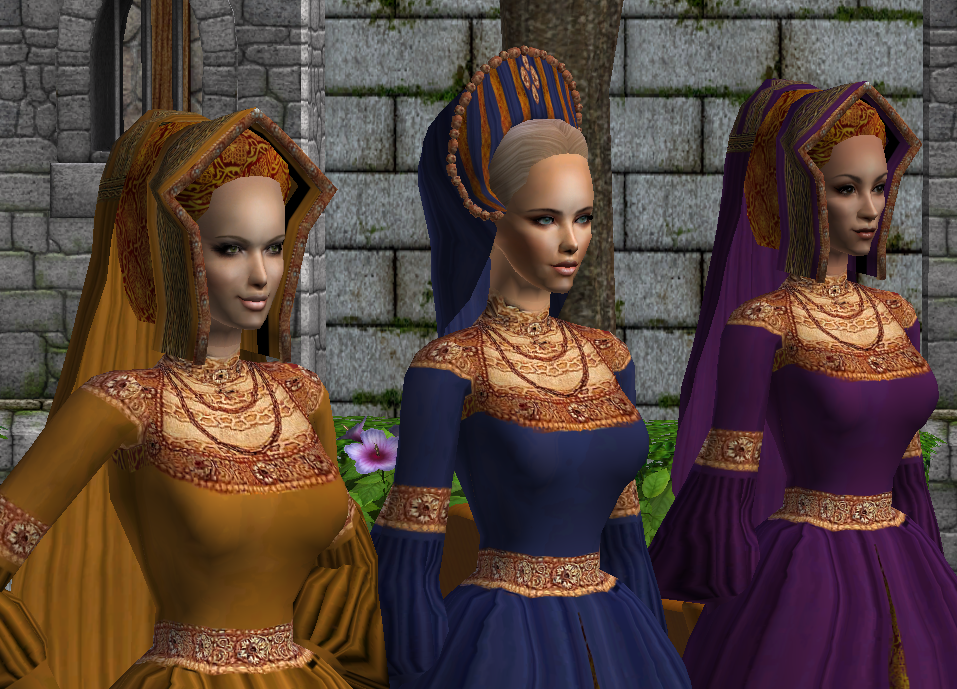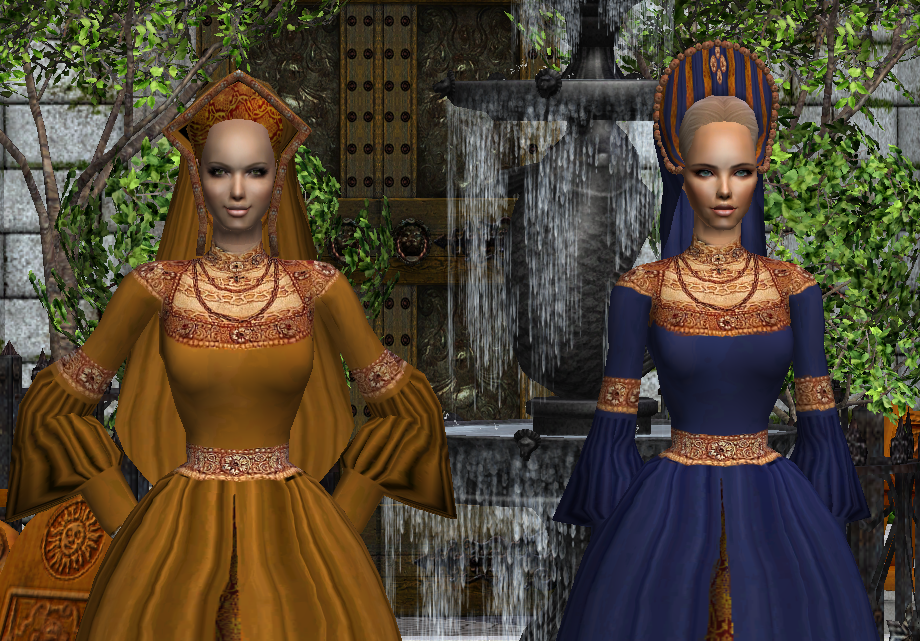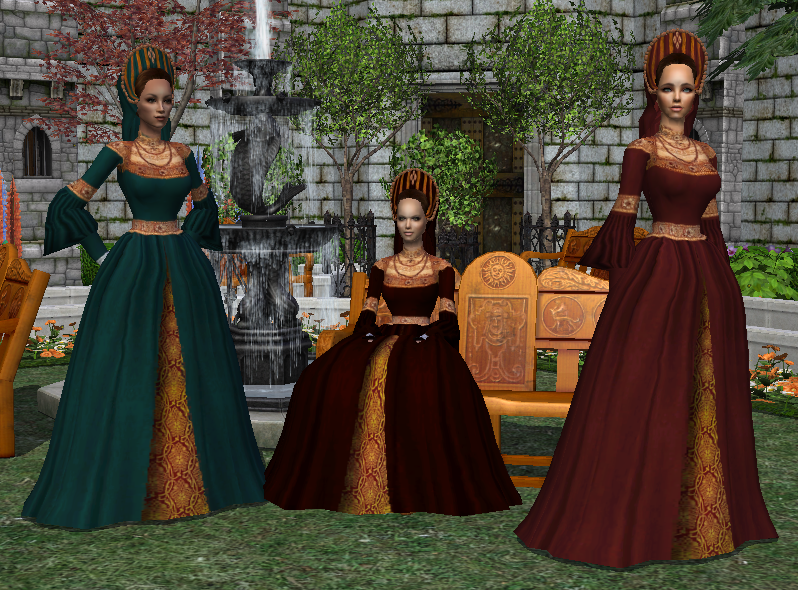 The Entire Collection of Gown Recolours
Download Tudor Gowns and Hoods
The download zipfile includes 3 separate zips for each -- Gowns, French Hoods and Gable Hoods. All necessary meshes are included. (Dress mesh was featured at the now-closed SimAges site). Each object has it's corresponding number so that you may delete the recolours you don't want within your game. However, I forgot to make a matching recolour of the French Hood for the "wawa-tudor26" dress. Ooops!