There was a request at
The PlumbBob Keep
for
Bishop Cossacks and Ceremonial Garb
(registration required to view that specific thread). And this is what I have ..... so far. Yep, there may be more of these coming. I really like this mesh, be it for the church, nobles, merchants and even peasants. But for now, you get The Church ... or a noble or two!
Holier Than Thou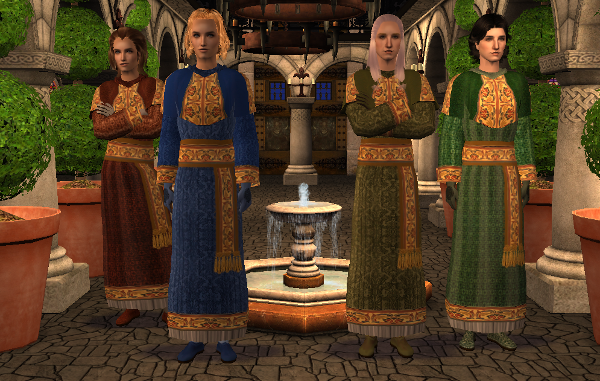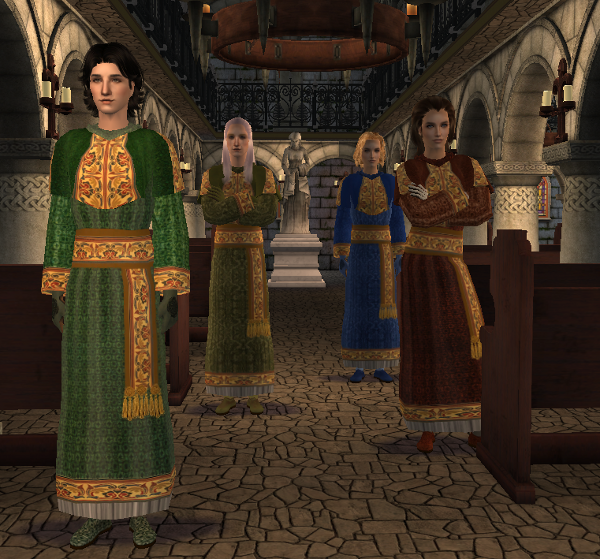 Alternate angles of one of the outfits within game-play.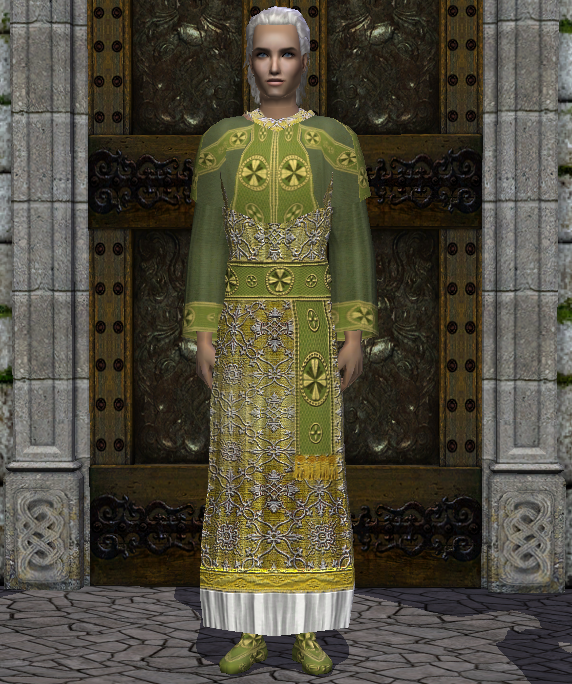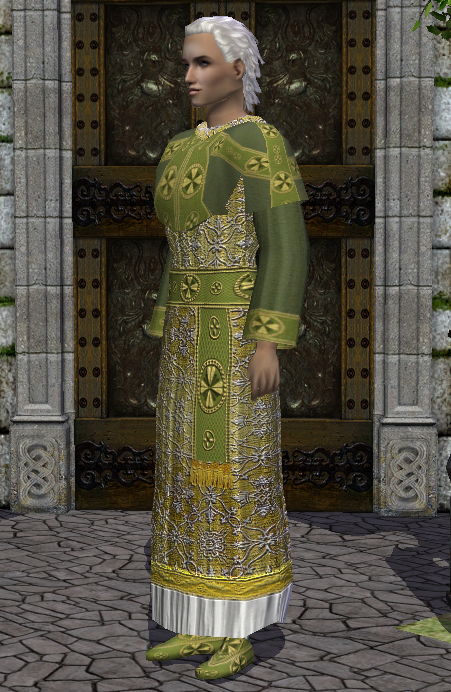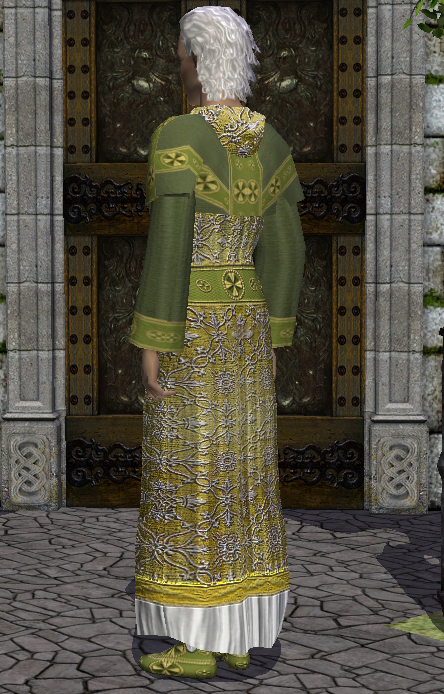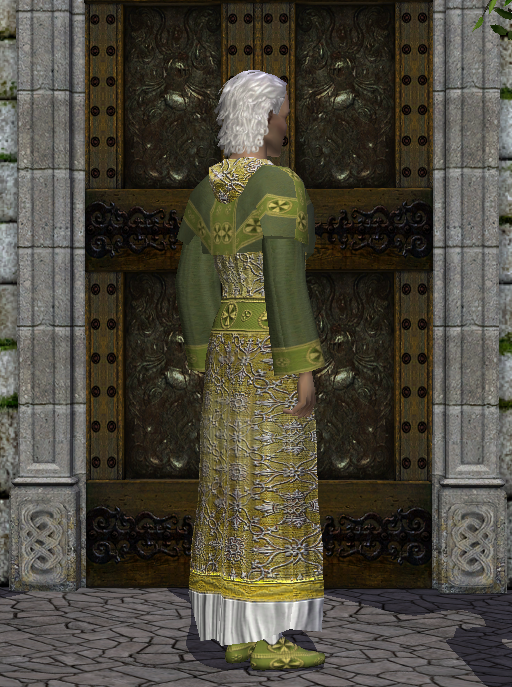 All the various outfits as viewed within Create-A-Family.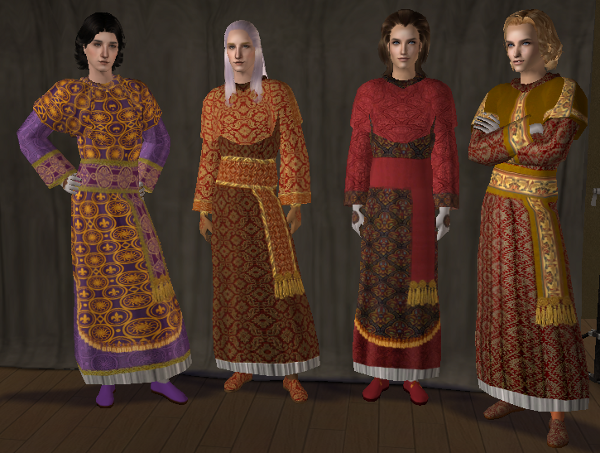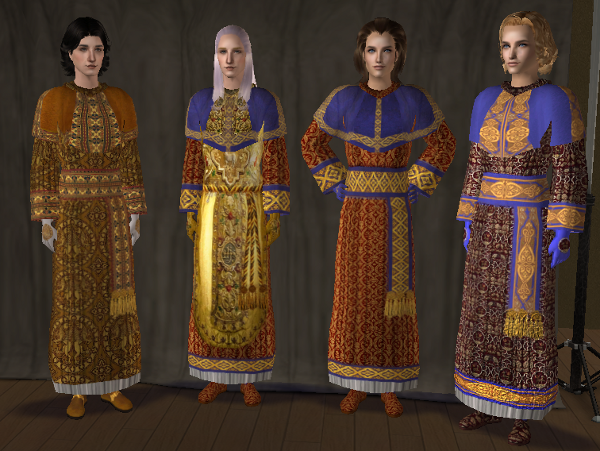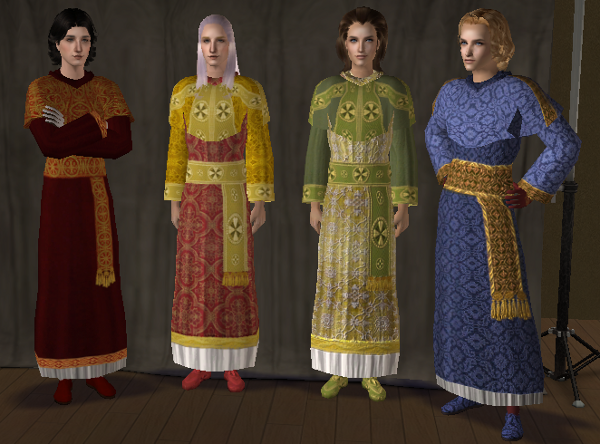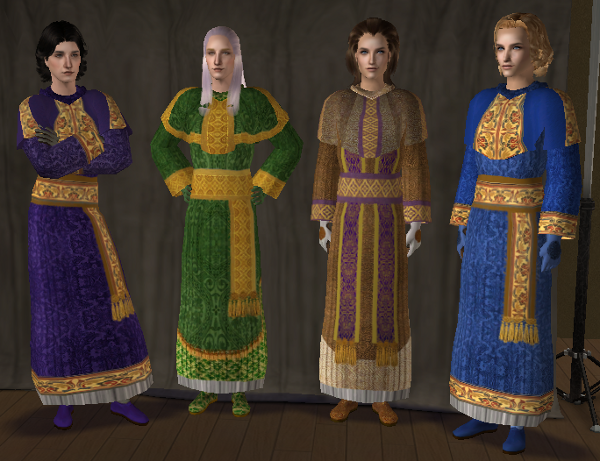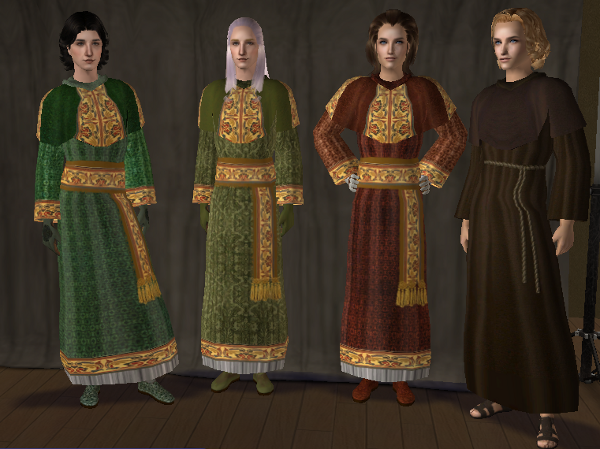 The last Sim on the right is wearing the original mesh created/edited by
Aligeth
and
Oph3lia
respectively, of the Friar Tuck mesh. The original mesh by Aligeth was edited by Oph3lia, leaving out the crucifix and other small tweaks. It is included within the download link as per her TOU policy.
Download -- Holier Than Thou with Elders enabled