Sherabhim had created some
new medieval gowns
and
a mermaid for Meshy
at PBK (PlumbBob Keep) with some beautiful images to highlight those downloads. (I believe registration at PBK is required to view those 2 links). Sunni had mentioned in chat one day that she thought the image of the dresses would make a nice tapestry while Michelle (a fabulous creator/recolour artist in her own right) indicated she loved the mermaids and would like those in a tapestry. So I made them!!
The Four Maidens
with a celtic border, a gold border and as a painting.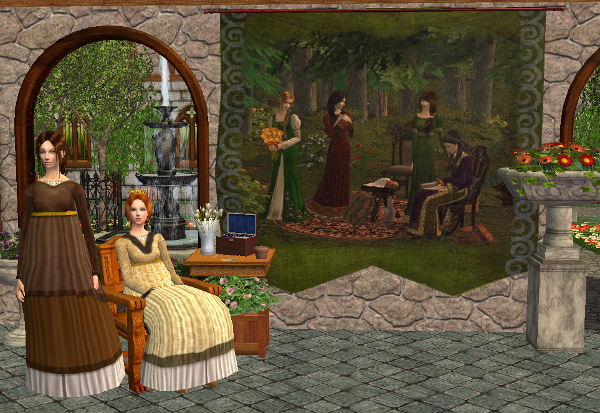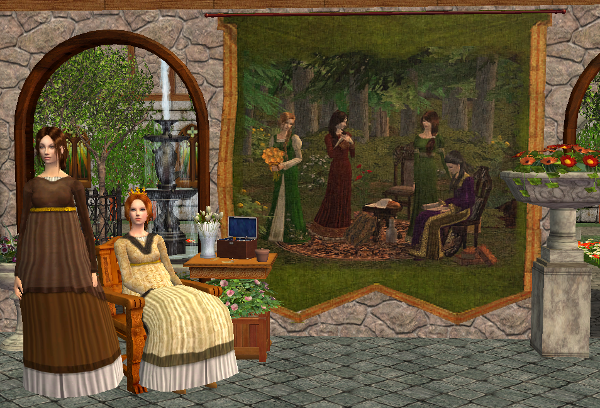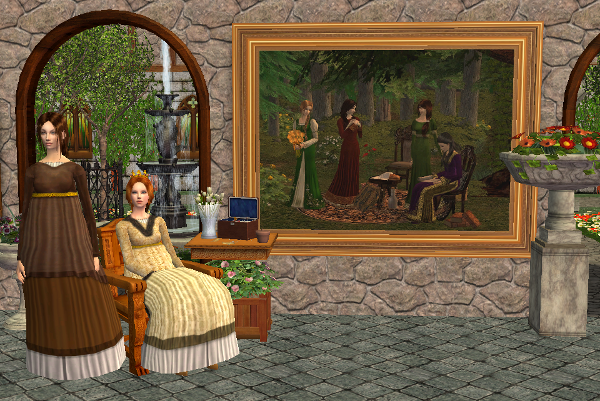 Mermaid Tapestries
-- ingame photos by Michelle. (My game wouldn't load so she kindly took pictures of them)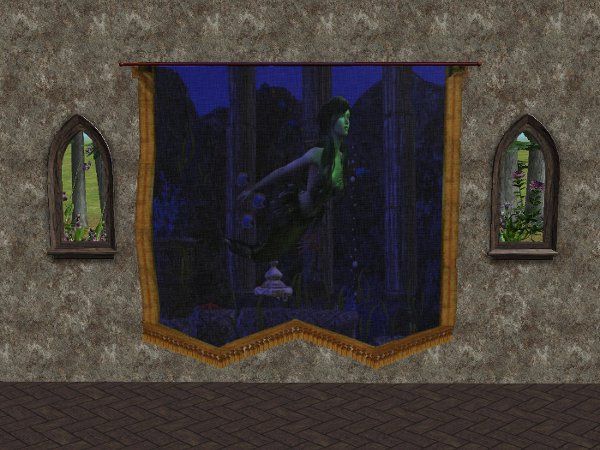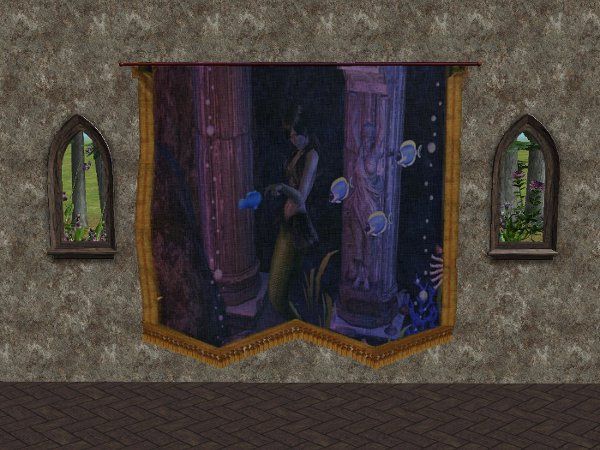 The meshes for the banner are by
Lethe_s at MTS
-- 3 tile banner. I have modified it in SimPE to enable transparencies so if you already have this file, please let it overwrite or delete the old one. The tapestry background is an extracted texture from Dragon Ages by
poe at GoS
. The tapestry has a 'weave' overlay on it so the image is not as sharp as the original. The painting mesh is the
Majestic Glamour Mesh by justmoi at MTS
. The two meshes are included as per the creators' policies. I have also included a zip within the zip for the various frames that are used by the Glamour painting.
Download Four Maidens
. This link at mediafire has the required meshes for both tapestries and the Glamour painting.
Download Mermaid
. This link is at box.net. The mesh required for the tapestry is located in the above link.