The Lot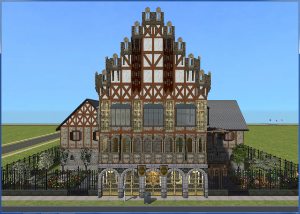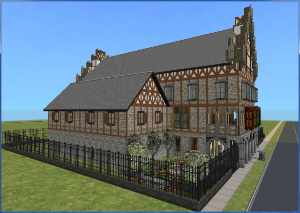 Front view and building view left-side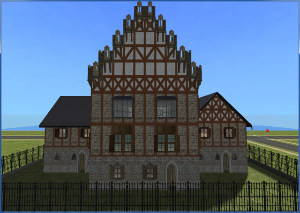 Building view right-side and Back view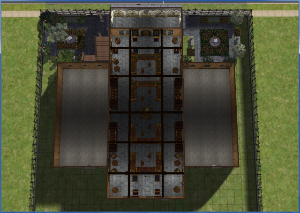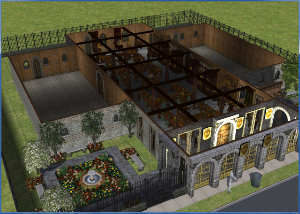 Ground Floor view with completely decorated jewel shop area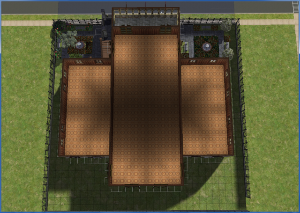 Second Floor -- walls and floors decorated only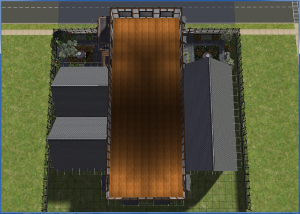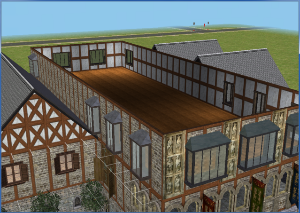 Third Floor -- walls and floors decorated only
The third level begins what I dubbed "the dummy level". The third floor has a higher wall size you will notice in the next pictures. This is the level that begins the gabled effect to the exterior design, which is another 5 partial levels(floors).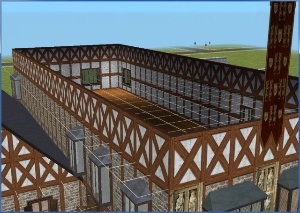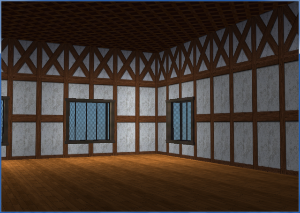 You notice the boxed Tudor effect on the upper part of the wall? That's the "dummy level", making the ceiling space for the third level a quarter wall higher. If you wish to add walls to this level, you will need to use the cheats to enable this to work, or just use the custom unlevelled walls by Numenor to add to the top of whatever layout you implement.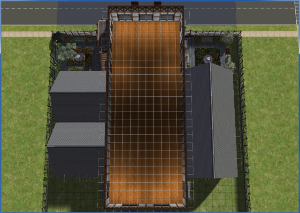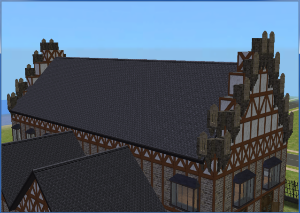 Bird's eye view of the dummy level and the remaining gable levels
The lot is available with "full CC" meaning the contents in the jewel shop area .... or an empty lot with just the garden, wall and floor textures, and the doors and windows.
If you download the "full CC" lot, you will only need to grab the jewels for your nobility as all the remaining items in the previous post are included in that lot's download link.
Download Jewel House -- full CC
Download Jewel House -- no CC
Note: You will need this OMSP controller by Julsfels to hide the various OMSPs used to position all the clutter in the shop. I was too lazy to do each one individually. :) Find it here.
List of CC -- Thanks to all those creators whose work made this lot possible. And a HUGE Thanks to Bethgael and Sophie-David for their suggestions/instructions on preparing the lot to package.