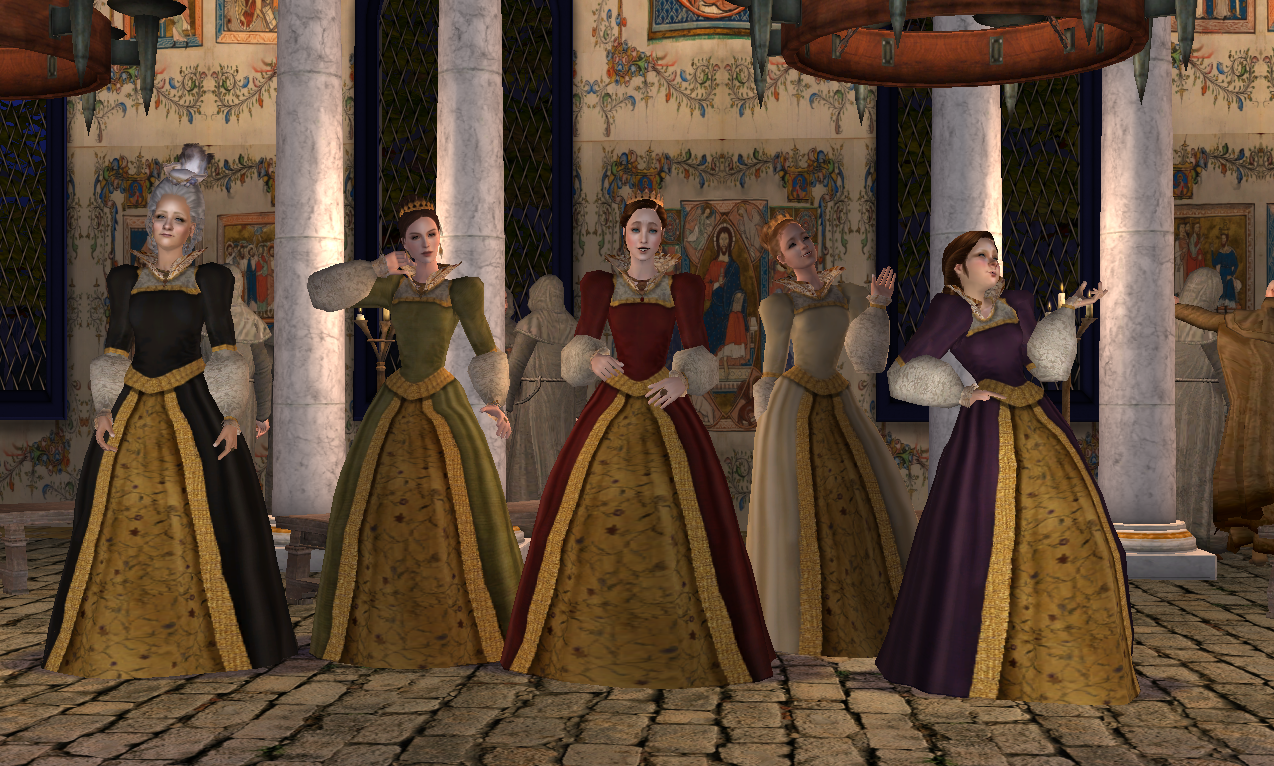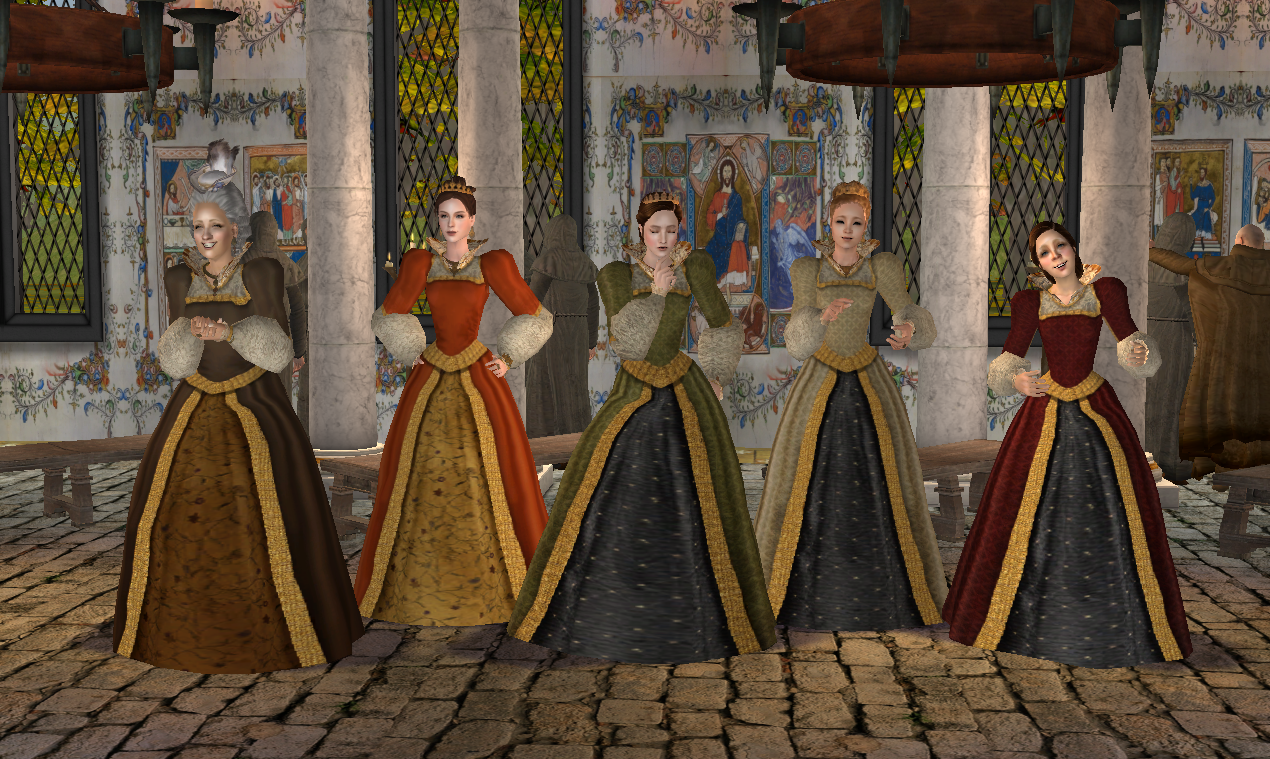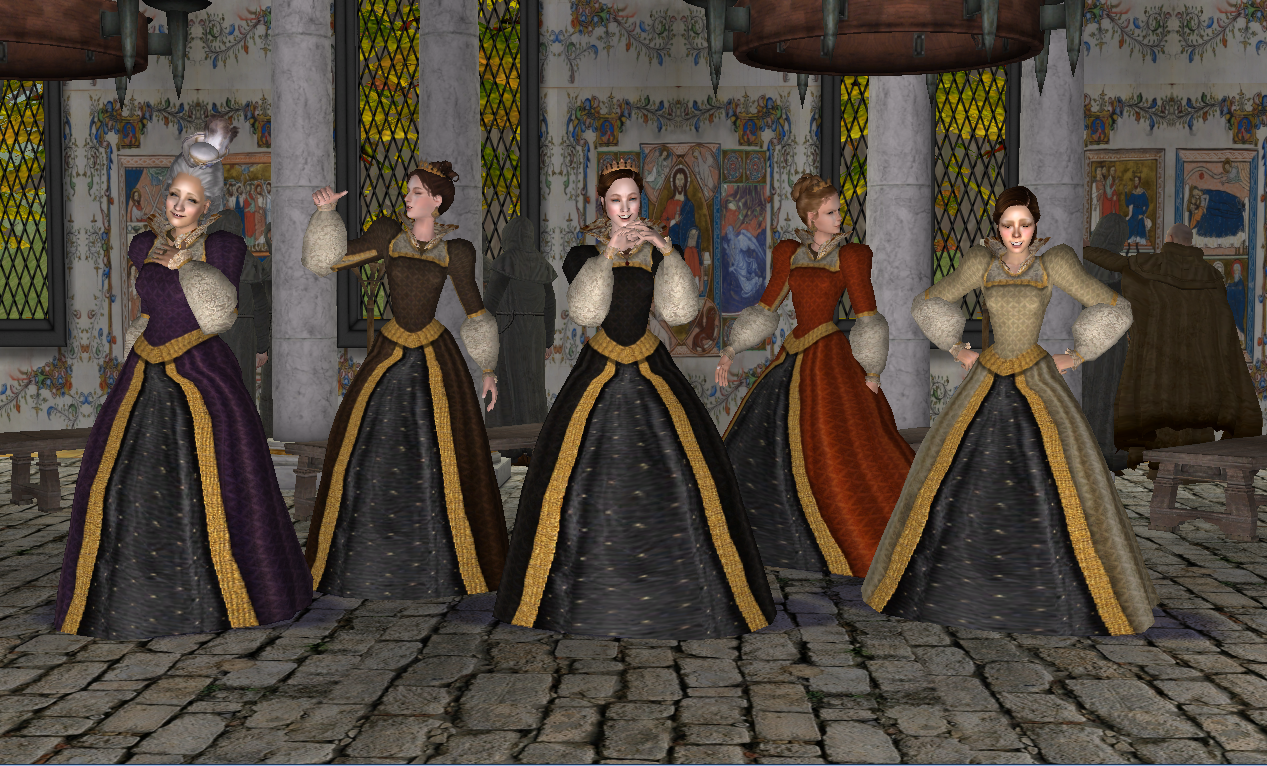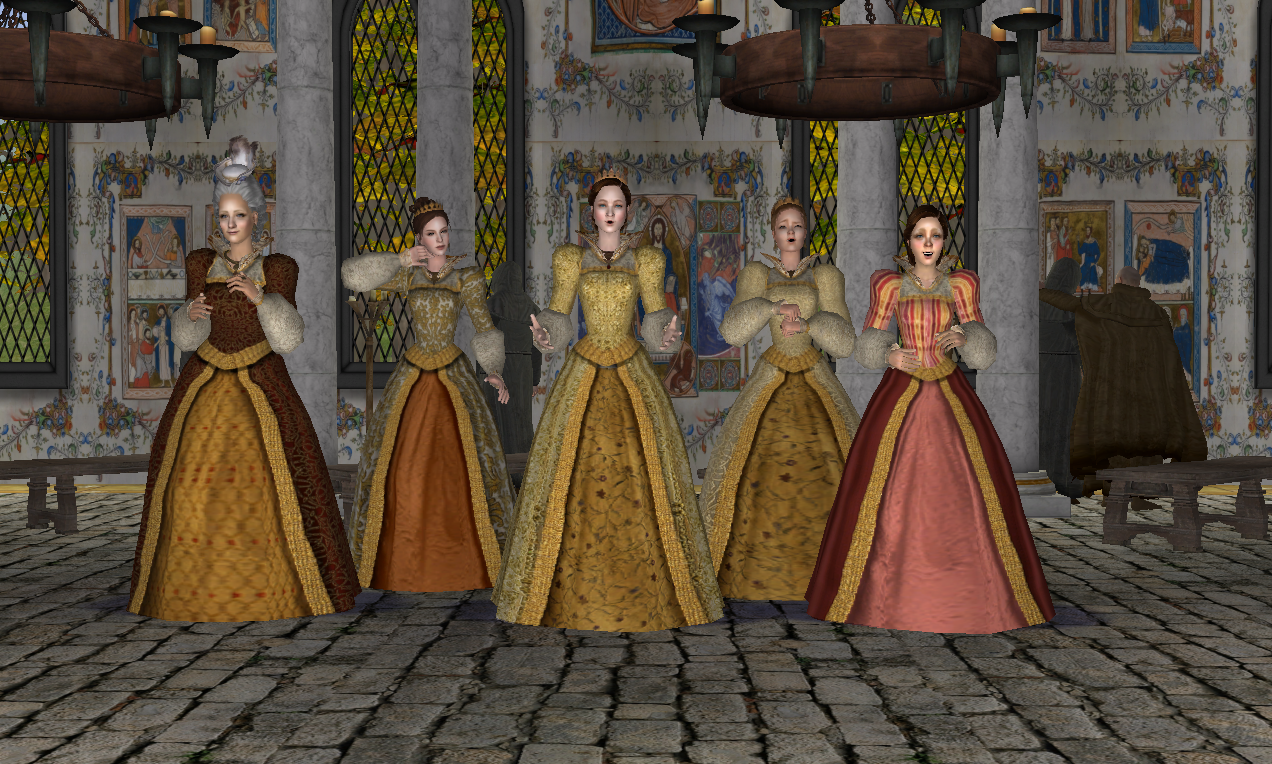 Tyler aka The Regal Sim had requested recolours of Julsfels' Spanish World Fashion Gown found
here
,
here
and
here
. Julsfels was absolutely awesome and reworked the entire mesh as it was her first mesh creation .... as she noticed a few corrections needed to be made on it. So
Thank You
Andrea!! The updated meshes are included in each of the downloads to follow as Andrea kindly allowed me to do this. But make sure you visit her site and Thank her there too! And to read important information regarding any of your pregnant female Sims that may be wearing this outfit.
Onto my recolour attempts on the Spanish gown. I created 50+ textures for the three age groups: Adult Female, Elder and Teen. I hope you enjoy them! I had a blast making them!!
Closer view of the Front/Back Ingame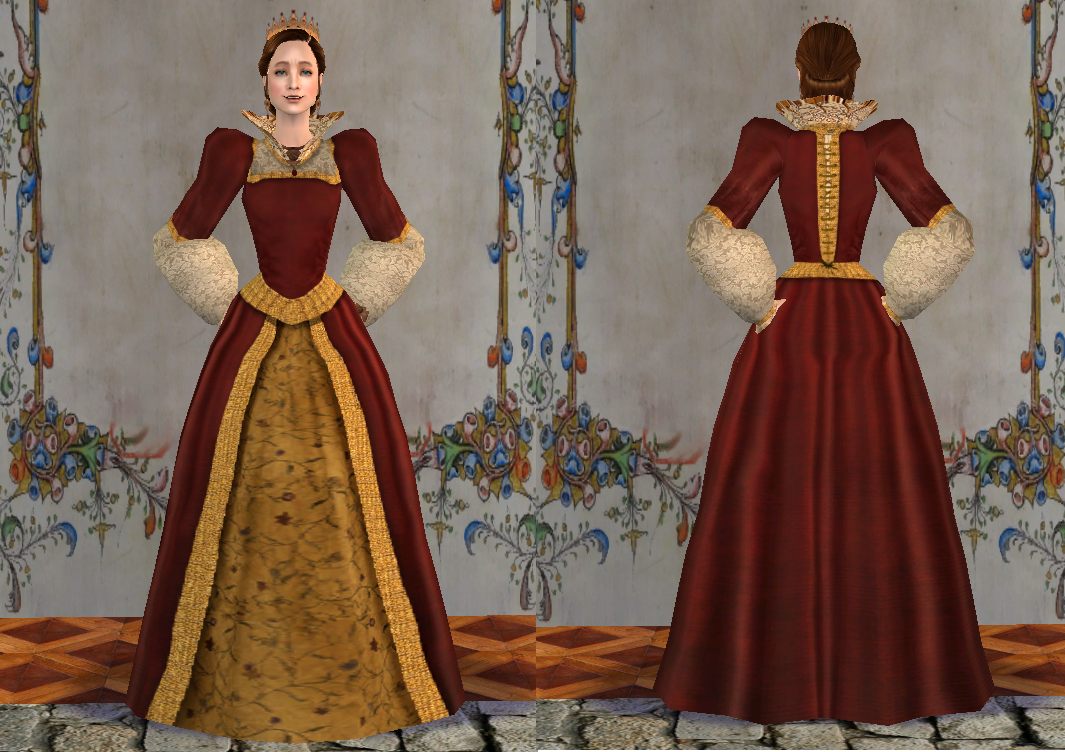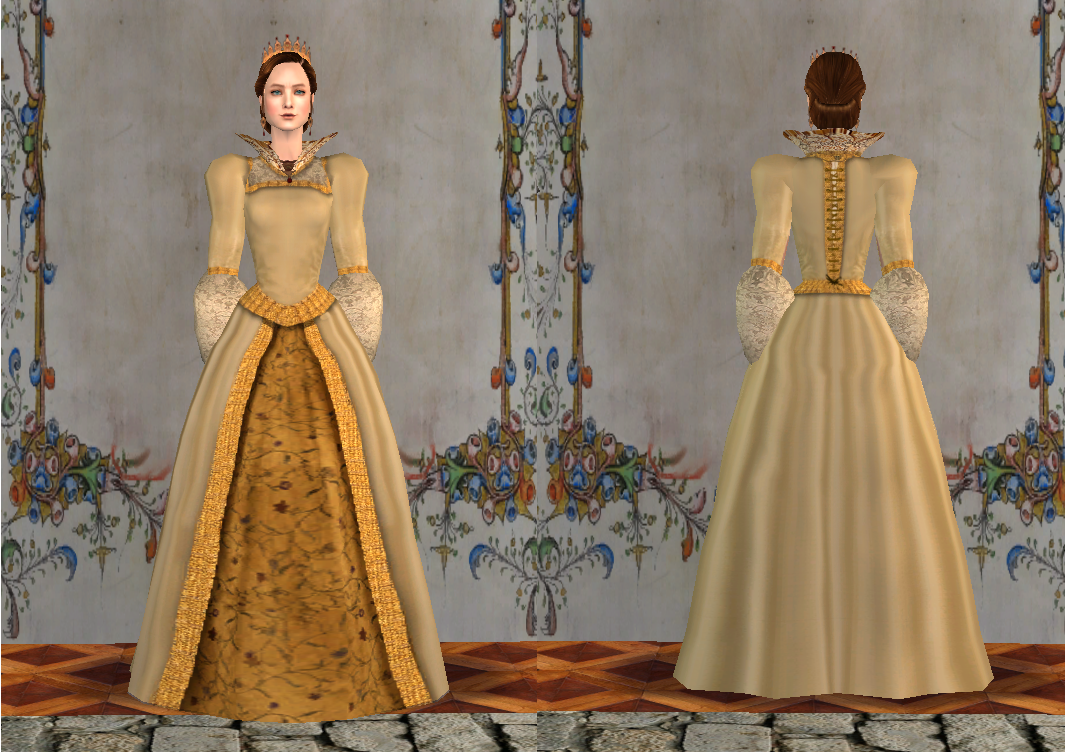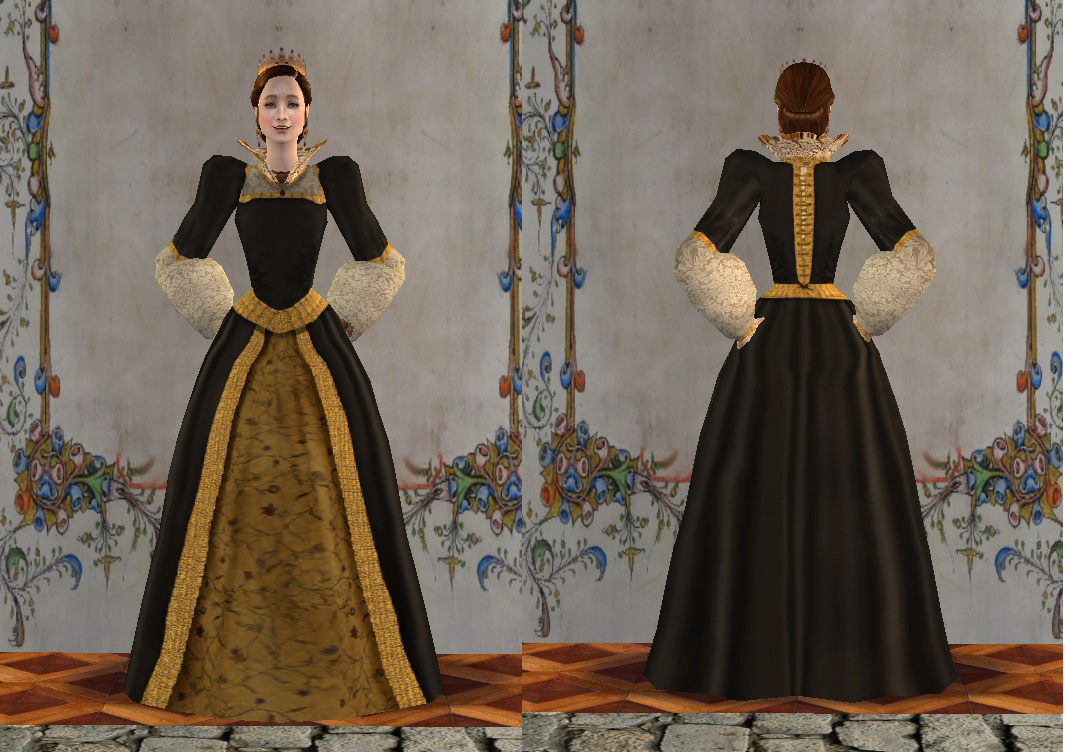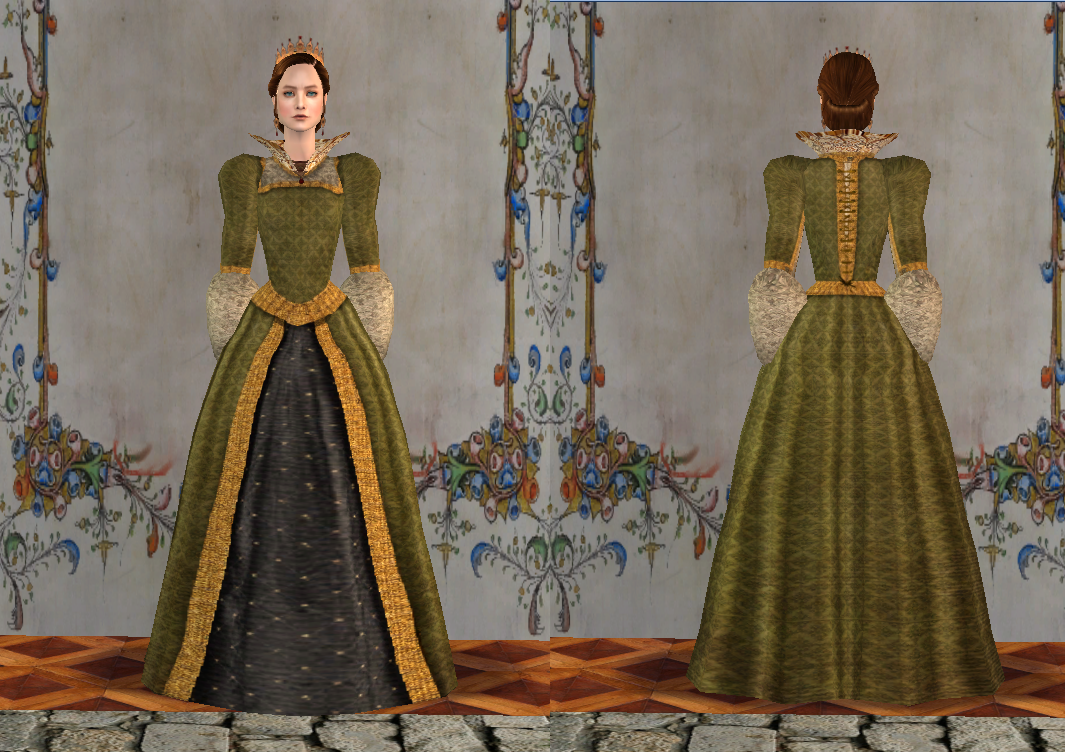 I was being kind of lazy .... I didn't want to have to take 50+ pictures of each gown on each of the age groups, so I did pictures in Bodyshop using the 3 different groups. I hope that'll suffice to give an example of the gowns!
Download Adult Female Spanish Gowns
Download Elder Female Spanish Gowns
Download Teen Female Spanish Gowns
Updated Meshes by Julsfels included.