or .....
Maj! Are the Keep Walls Drafty!?!
(
as posted at PlumbBob Keep)
: G-Knee had asked if I had any of the 2 story type wall hangings in
this thread
. I told her a project folder miraculously appeared in my project list. And here it is! Keep those nasty drafts out of your Keeps, Peeps! Using the meshes from
Lethe_s Banners at MTS
. Meshes included in each download.
Crown Banners
-- 2 story 3 tiled.
Download Crown Banners
Manesse Huge Tapestries
-- 2 story 3 tiled. (Lethe_s original image from the Manesse Codex)
My rendition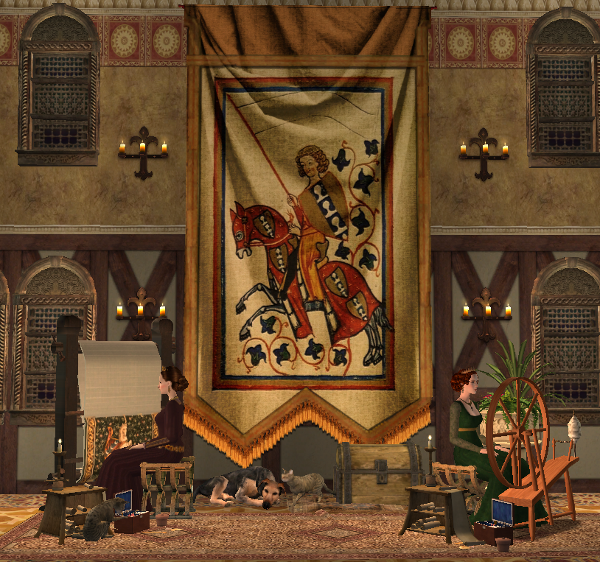 Download Manesse Huge Tapestry
Medieval Queens
-- 2 story 3 tiled
Download Medieval Queens
Missal Banners
>> 2 story 2 tiled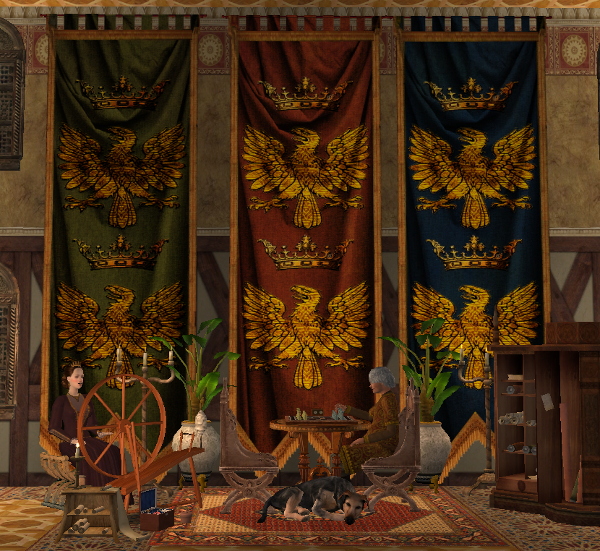 Download Missal Banners
Shrewsbury Banners
>> 2 story 3 tiled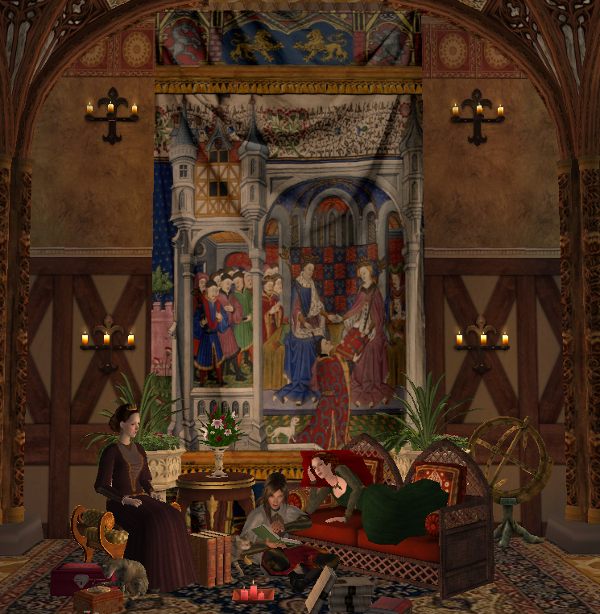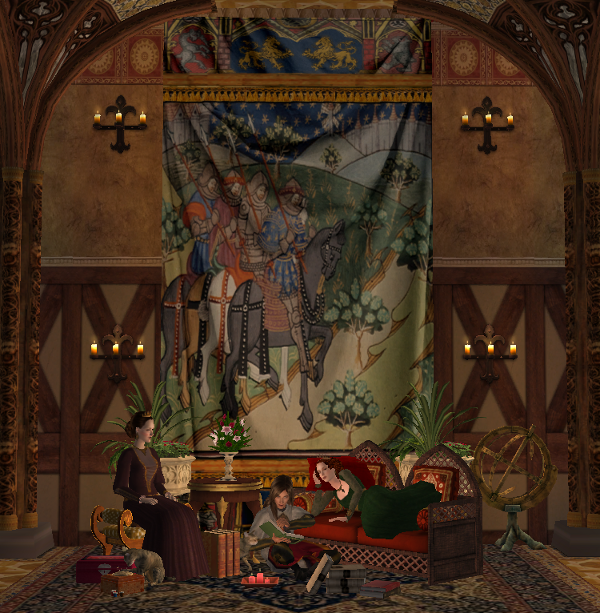 Download Shrewsbury Banners
The Twelve Sybills
>> 2 story 3 tiled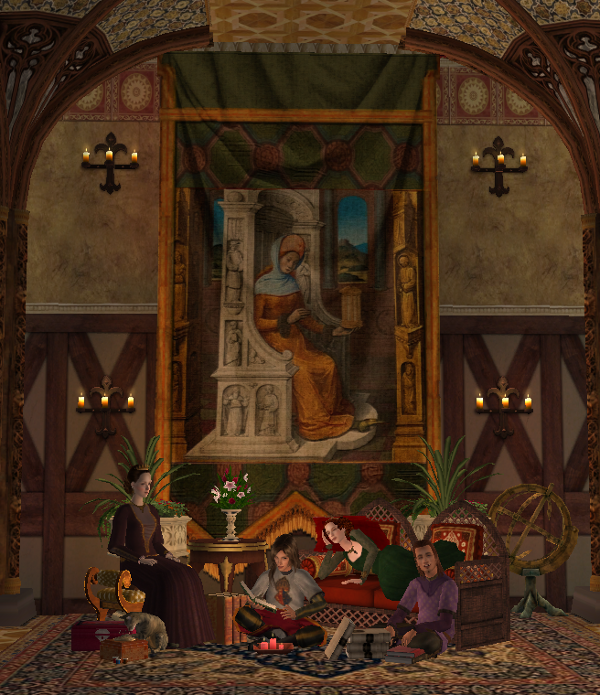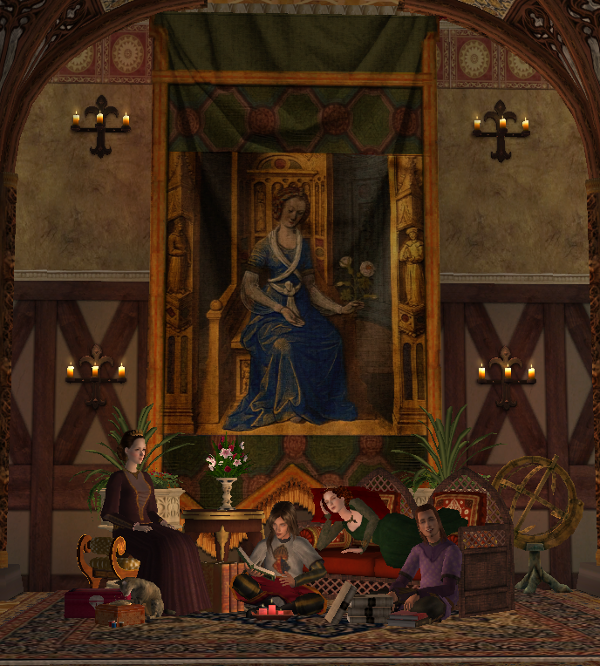 Download The Twelve Sybills
Odds & Ends
>> 2 story 3 tiled
Download Odds & Ends