(As shared at PBK regarding the Guild Wares II contest.)
I know, I know! The contest deadline is past. This was to have been my entry into the contest but ya know that thing called Real Life. Okay, Okay! I was procrastinating!! Jeez, you all see right through me. It all started with 2 meshes I had extracted from Skyrim. The "upperbench02" and the "upperdoublebed05".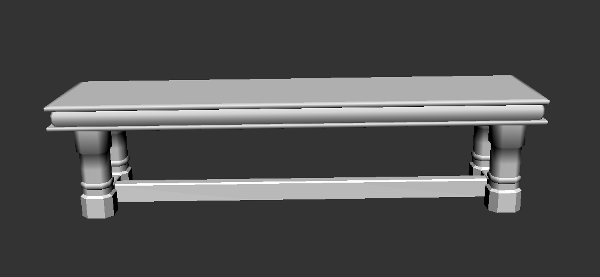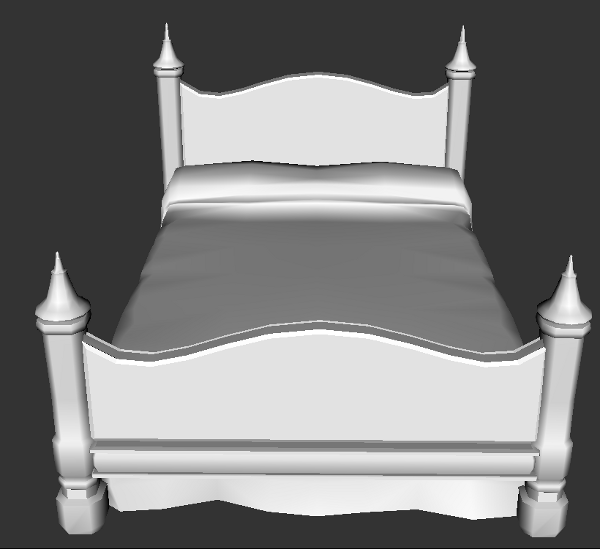 A little cut/paste from here ... a little cut/paste from there .... and voila!

A whole new furniture grouping.
Anywho, I call the project .....
It All Begins With A Chair!
Or affectionately known in the package file names,
The Tower Suite "blank"
. Those side posts reminded me of medieval castle towers so hence the name.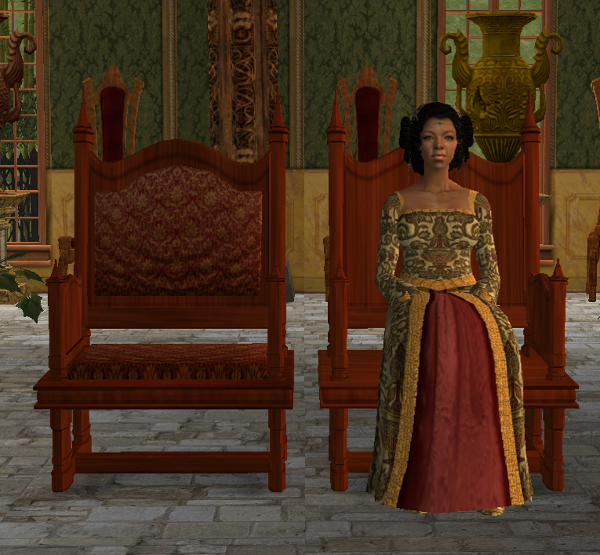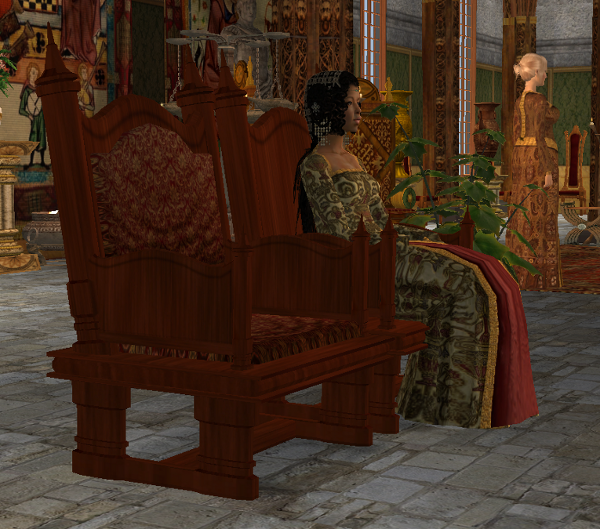 Our lovely Keep model taking a curtsey! Thank You StephSim.
The furniture pieces are:
Armchair with/without Cushions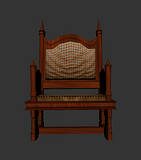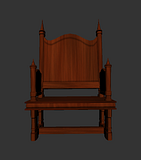 Loveseat with/without Cushions.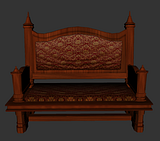 Sofa with/without Cushions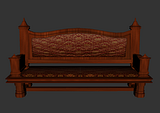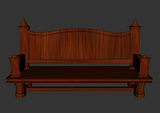 A single bed, double bed and a double bed with canopy.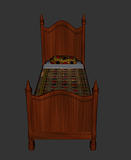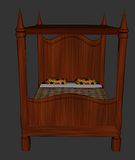 Curtains for the Canopied Bed
End-tables and Night-table, Coffee-table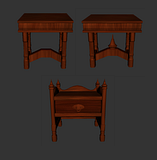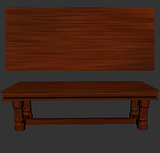 Dining Chair with/without Cushions, Dining Table 1x3, Dining Table 1x2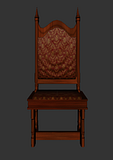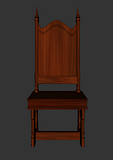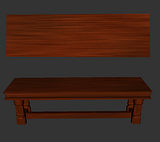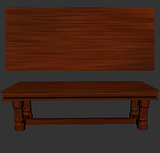 China Cabinet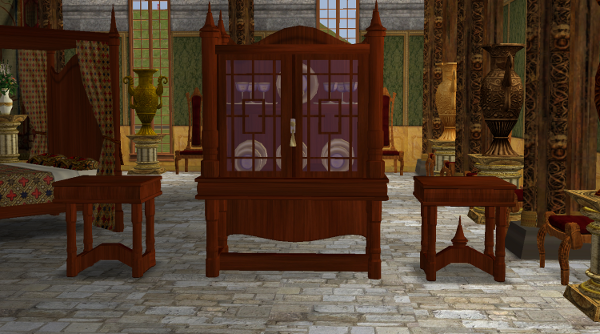 (cloned from
Cashcraft's Regency Set
, I LUV her stuffs!)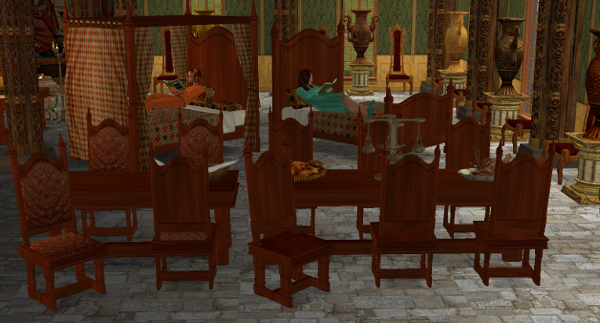 Merchant Desk, Noble Desk, Small Bookcase and Large Bookcase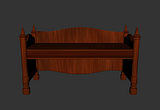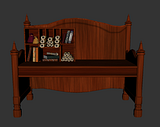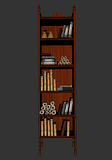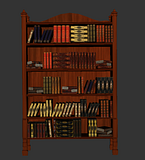 And then, to tie into the theme for that contest -- Guild Wares,
Guildmaster Chairs
using icons from Final Fantasy XIV.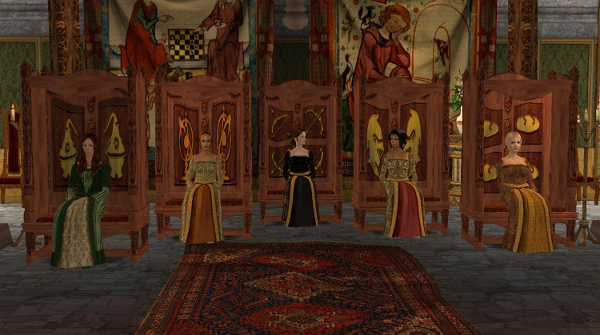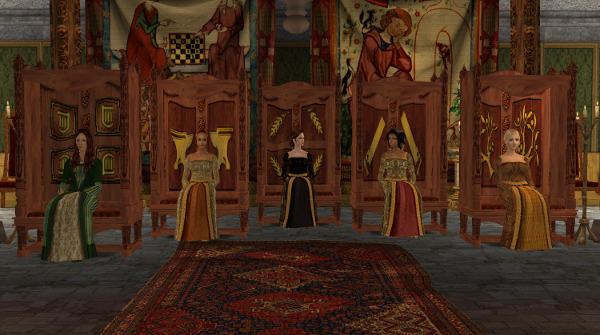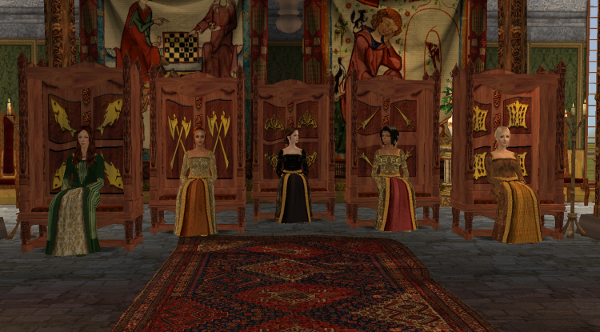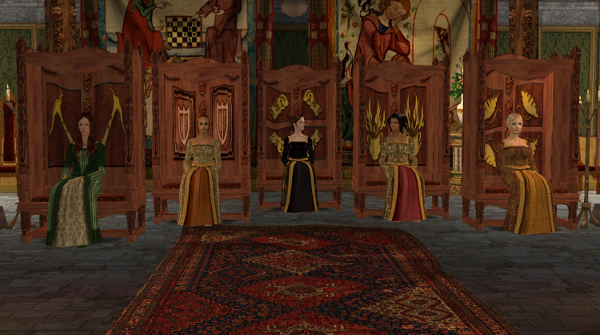 or plain wood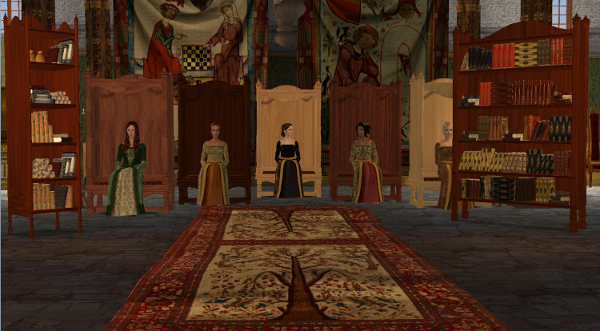 And lastly, modifications of
Julsfels Antique Rug
in a small version, runner version and
"palace"
version. Will not conflict with Andrea's fabulous creations.
Small rug, runner and palace rug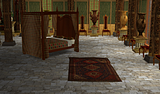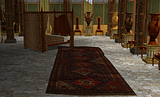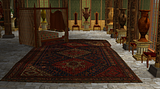 Rug Swatches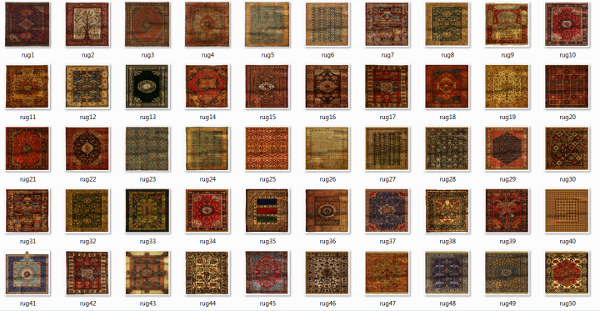 Everything related to this furniture set is based on this one simple chair.
The UV mapping for all the furniture items are mapped to this one simple chair. So guess what you will need for any of these other furniture items to work. That's right, this one simple chair! Guess what that means for anyone who wants to make recolours!?! You only need to make a texture for this one simple chair! Brilliant isn't it!
But you may not need any recolours really because I did the chair in the
Pooklet'd wood colours
.....
And in a selection of wood textures I found on the web.

Plus! with carved details! (click on each to be directly linked to the Album)
Gothic Detail
,
Greenman Detail
, and
Griffin Detail
.
I also went crazy making various cushion textures so you get
solid fabrics
,
silk fabrics
and two sets of
medieval-ish
fabrics --
set one
and
set two
.
And to make it all rounded, the bed curtains and bedding for the canopied bed are matched to the
medieval-ish
fabrics in sets one and two.
So, grab what you will. Each zipfile should have pictures included so you can pick and choose what you want to keep, what you want to discard.
Just
remember
!! You will need the armchair mesh for all the other objects to work ingame.
Download Link to Dropbox
Download Link to Mediafire
I hope you enjoy
The Tower Suite
!