(Also shared at PlumbBob Keep.)
Continuing with the Anniversary gifts, Oaristys@The Nexus had published a
Modders Resource
with various meshes extracted from The Witcher. So, Thanks to Oaristys and CD Projekt we can start to have some of these great meshes incorporated into The Sims 2.
I was converting all the files to the .obj format and had to do this little project first. The chess pieces from the Witcher. Consisting of the Black King, White King, Queen, Bishop, Black and White Pawns, I made a table-sized statue and a 2 story statue that is prayable to. They are cloned from the blue vase (basegame Maxis) and the Jesus died for You statue by KevinsHope. To me, they had a Celtic and/or Norse god kind of look to them, so why not make a statue your Sims could worship?
Chesspieces as Decorative Objects
under Decorative>>Sculptures at 2000 Simoleons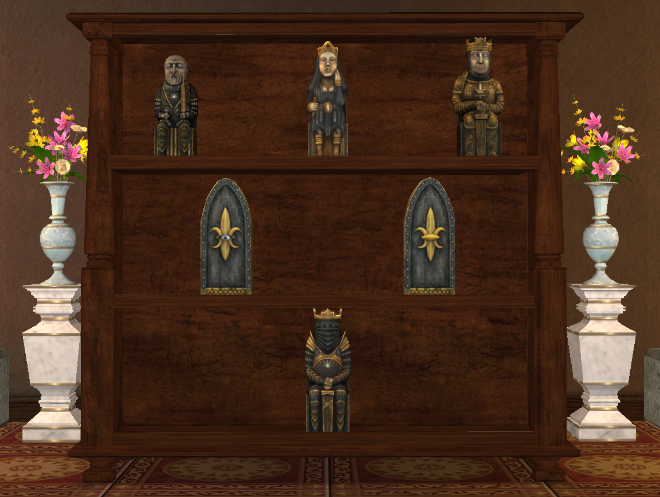 Chesspieces as Prayable Statues
under Decorative>>Sculptures at 2500 Simoleons
The Black King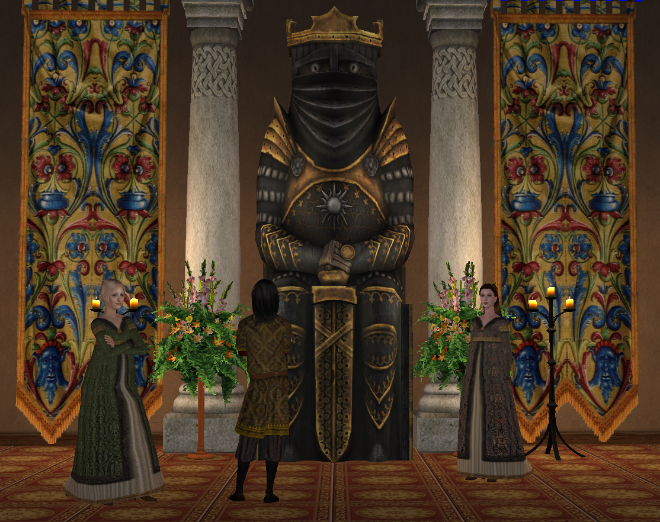 The White King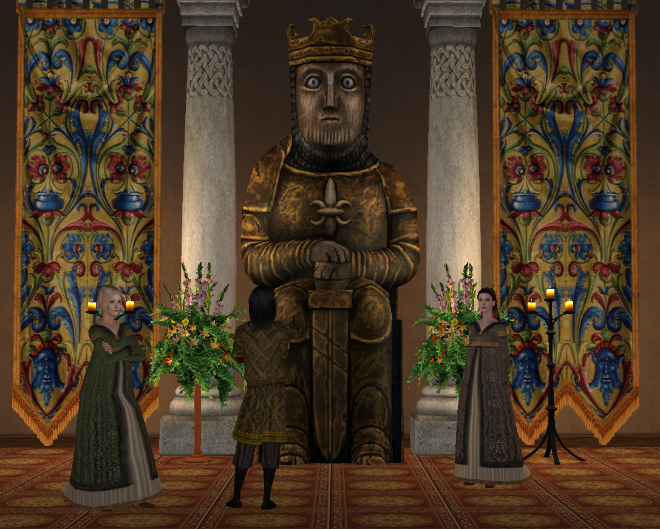 The Queen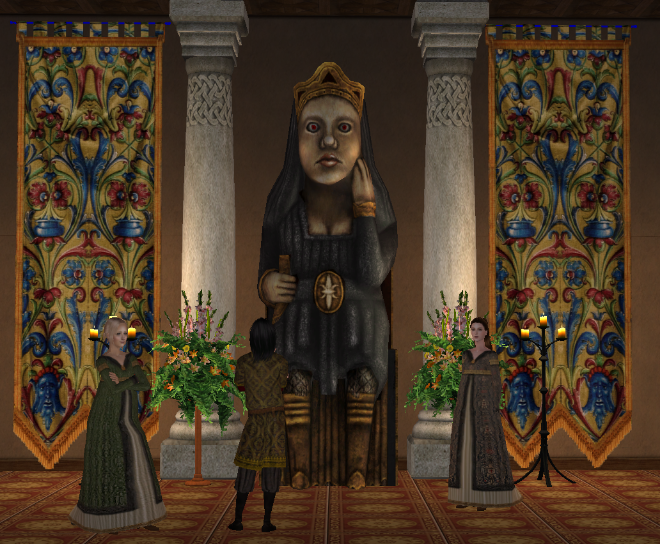 The Bishop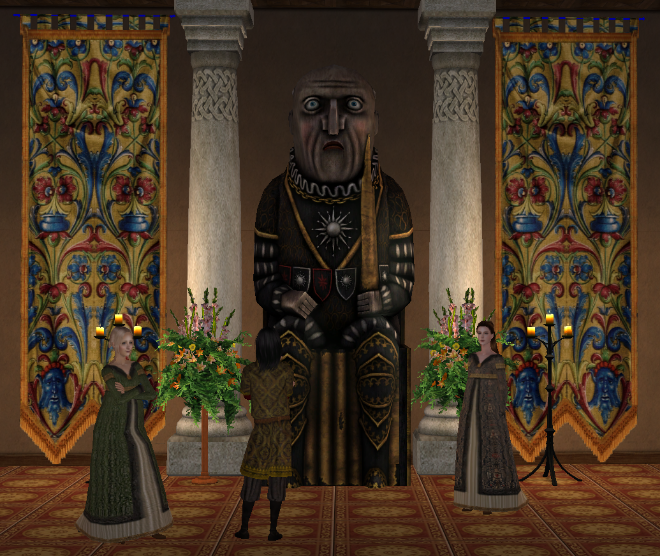 The Black and White Pawns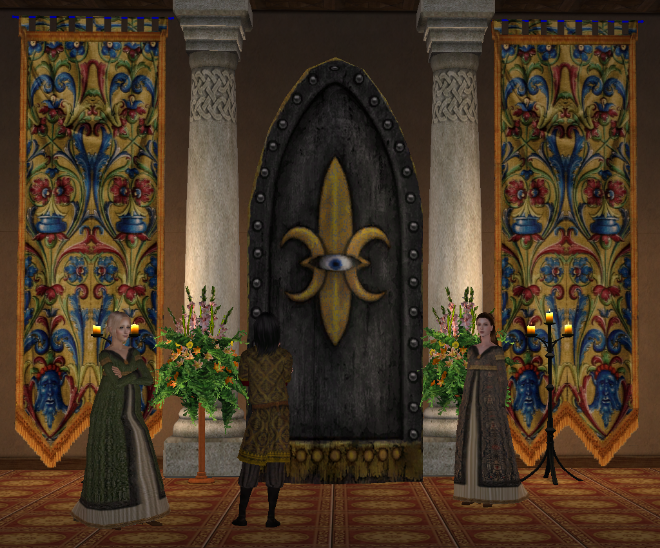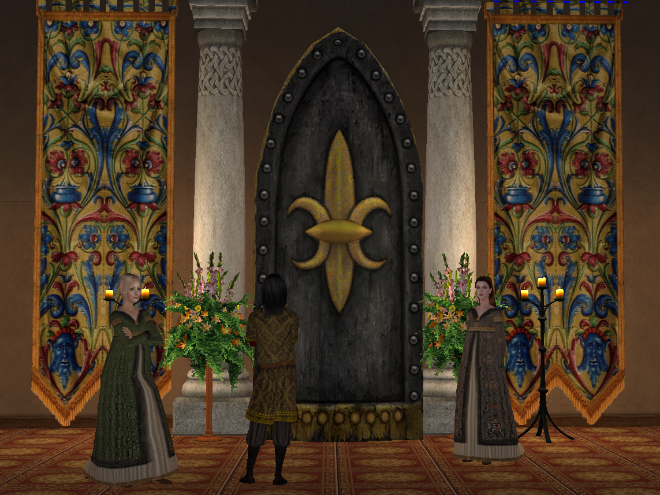 Actions available for the Sim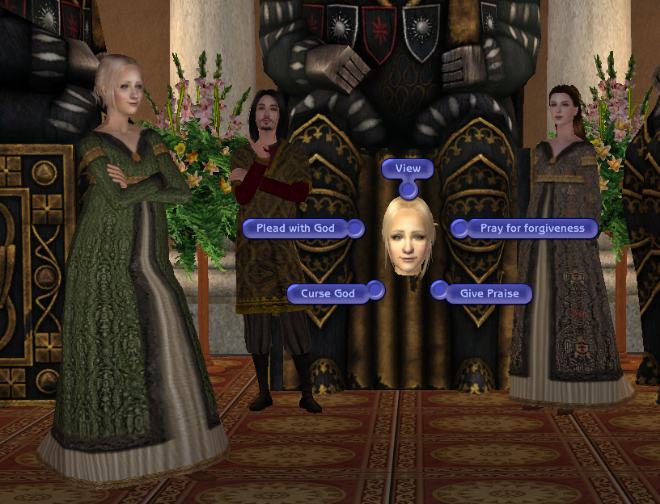 The prayable statues are repositoried to the deco statues so you will need the deco in your game for the textures to work on the prayable statues. The reason is I have a blue, brown, green and red recolour for each of them.
Note: The white pawn draws it's textures from the black pawn, making the black pawn the parent mesh of the two.
Grab Them Here.