(Also shared at The PlumbBob Keep)
I had made this sometime ago hoping to get the hang of making accessories. Still trying to get better at making them, but I got it working in the game. Not sure if you would have use for it but if you have a religious leader I hope it might come in handy. Fair warning though. The table deco tiaras are around 30k polycount so use at your own discretion.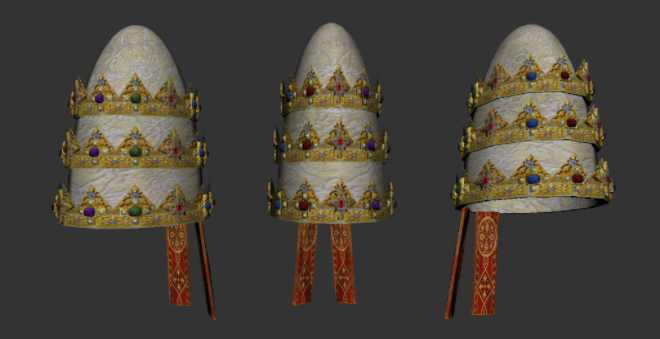 Adult Male
as modelled by Pope Wawa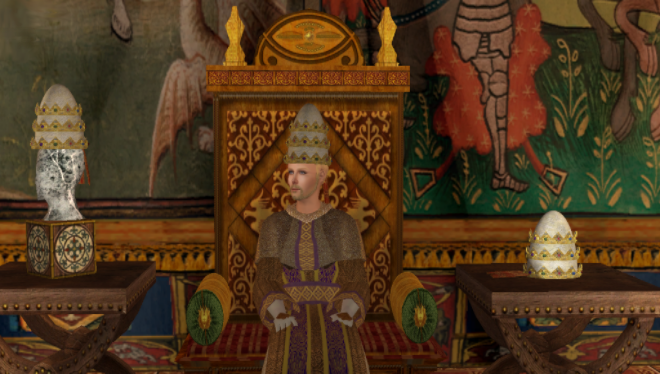 Adult Female
as modelled by Pope G-Knee
Hopefully discussing theology.
Knowing Pope Wawa like I do I bet they're discussing who owns the better dresses!
"Get 'em while they're HoT!"