(Also shared at The PlumbBob Keep)
I started buying the game Mount & Blade sometime ago. They have some amazing armours, weapons and other meshes to enhance their games. Many creators have made fantastic mods presenting even more options for textures and meshes. This is one of them.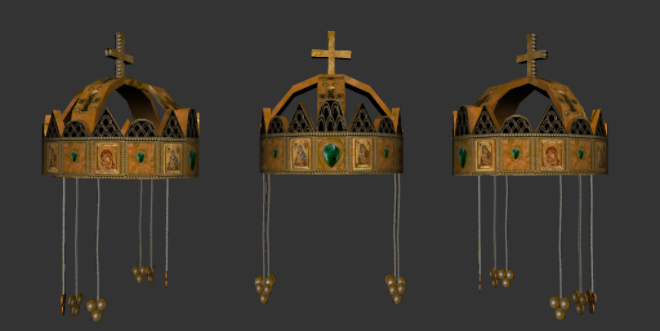 As being worn by Sunni and Stas. Lookin' mighty regal, aren't they?!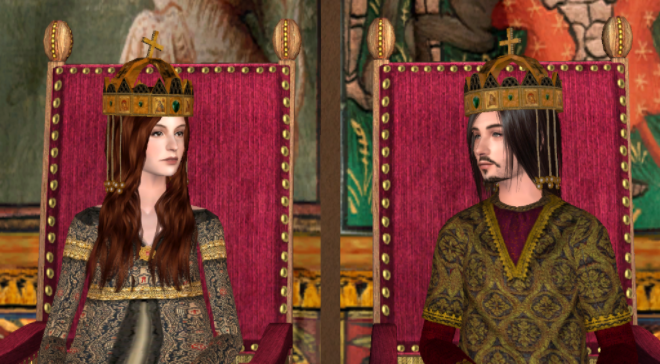 Originally found at
"Tale Worlds"
, I found / extracted a byzantine crown from a mod called
"Anno Domini 1257"
. It's a treasure trove of fantastic items but if only I knew how to mesh clothing (armour). But I have figured out how to make the crown as an accessory after many attempts. Since we don't have sliders in our Sims 2 game, I did make this a little larger for big hair. But some hairs will cut into and/or through the crown.
Enabled for AF, EF, YF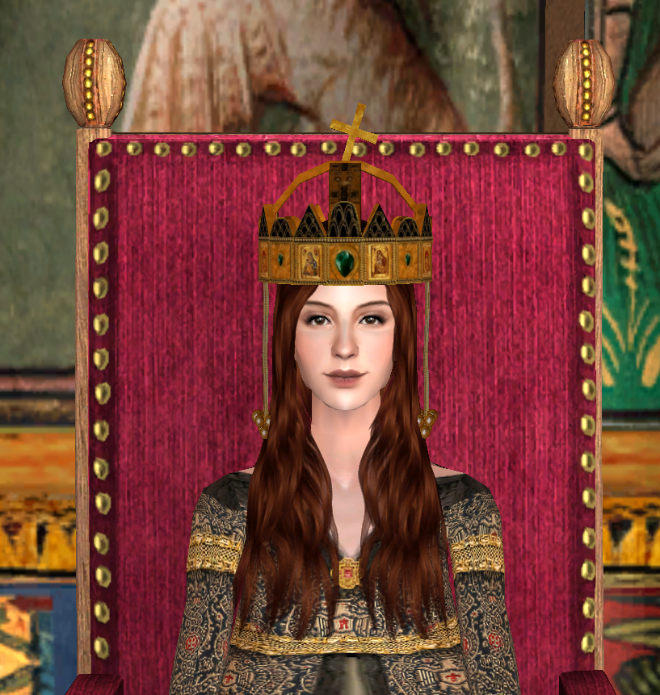 Enabled for AM,EM, and YM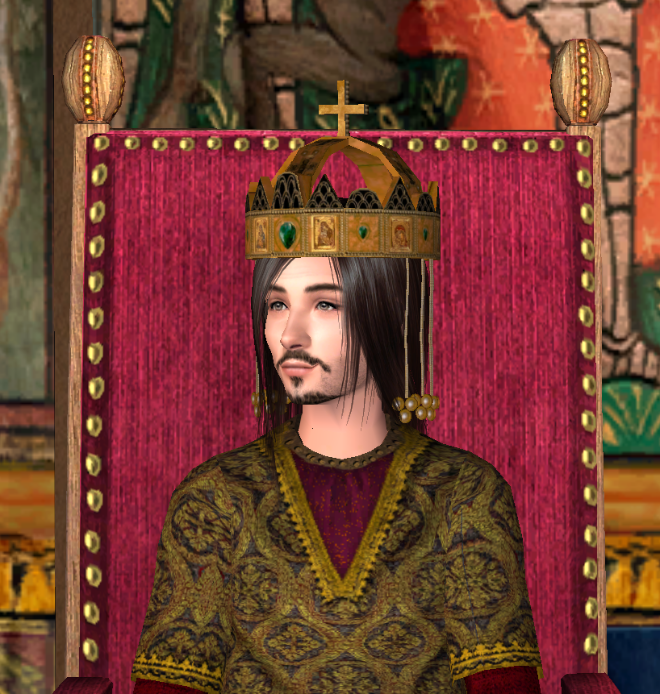 Having had this sitting in my WIP folder I, of course, made a recolour for it. Yep, you see that right! "A" recolour. Not a gazillion recolours, "A" recolour.
I think I've found images for all the icons on the actual Holy Crown of Hungary, which this is based on, so I shall try to make that as a recolour soon.
Back, Front, Side views.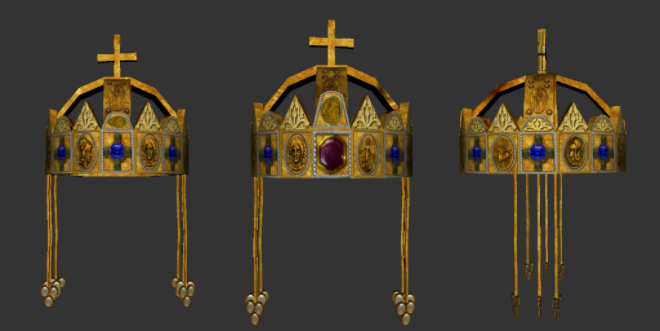 But one must also have a sparklie hat that can just be tossed around so I made 2 deco crowns for story-tellers or to just show off in your palaces or museums. Cost: 4000 Simoleons. I tried to do 40K but the game had a fit.
On my
"mannequin stand"
(thank you Sophie-David!!)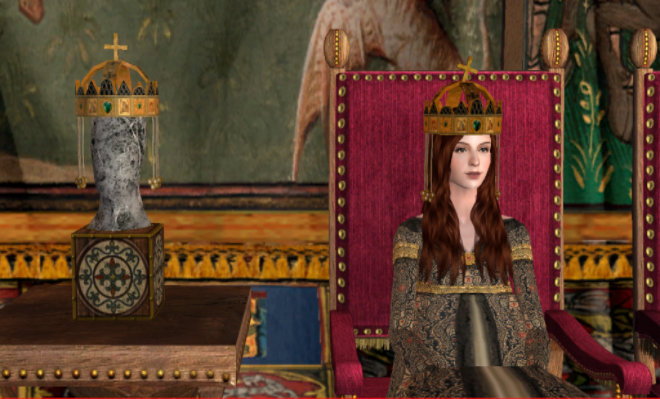 On a table top.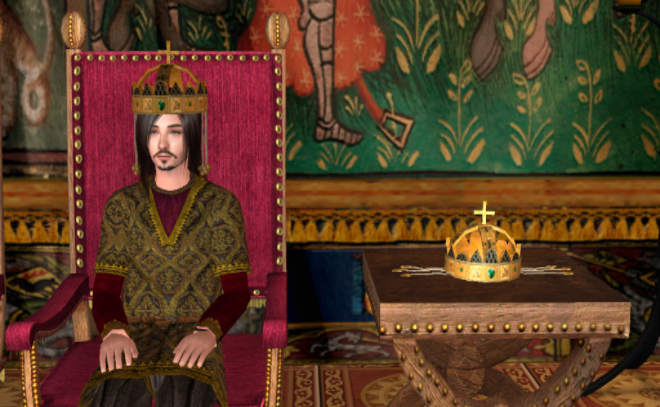 "Get 'em while they're HoT!"