(Also shared at The PlumbBob Keep)
So another small set of furniture compiled from the witcher "satinchair" model extracted by Oaristys@The Nexus. This is the chair (minus the fringed border showing up for the pictures) cloned from a basegame chair costing 620 Simoleons. It consists of 2 subsets: frame and cushion. It is classed as a "PARENTMESH". All the other meshes are drawing their textures from that chair mesh so you need it for the recolours to show ingame.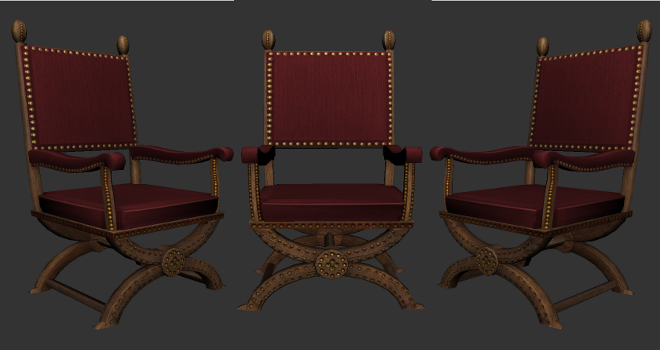 The Chair Recolours
Or view in the Album
The other "PARENTMESH" is the doublebed I created from bits and pieces of the satinchair mesh. It, unfortunately, has only 2 subsets which are "bedding" and "cushion". So, any wooden frame recolours won't work on the bed meshes I created since I made bedding to match the chairs' textures for the bed's headboard and footboard. These are the three beds.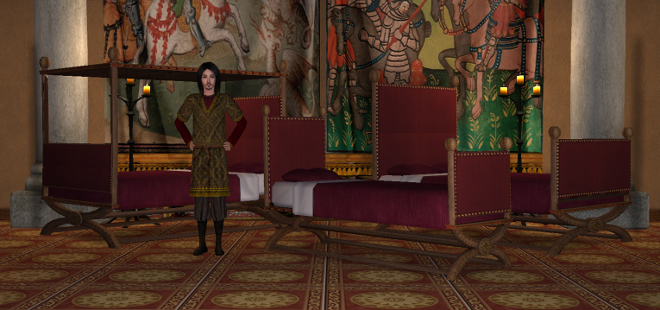 The Bedding Recolours
Or view in the Album
And then, these are some of the other meshes. They draw their textures from the satin chair. So, again, make sure you have that mesh in your Downloads folder.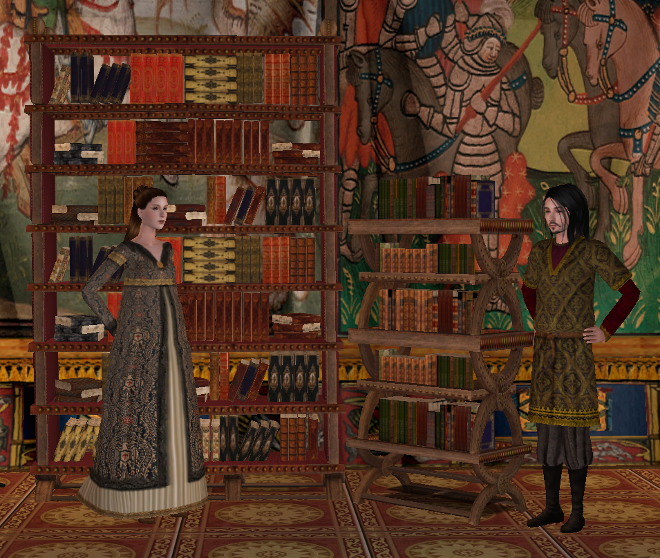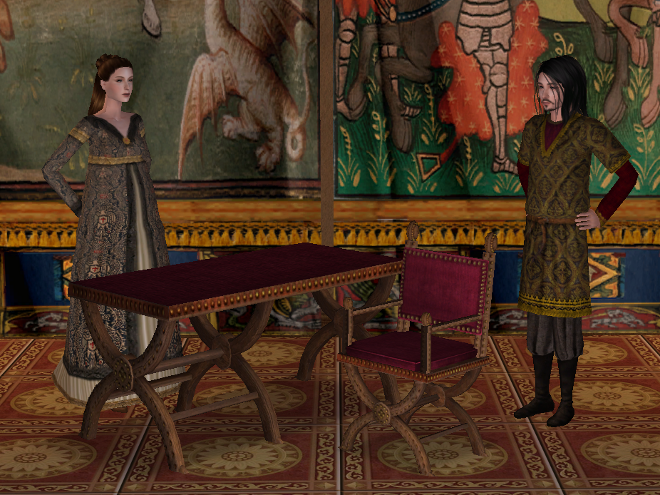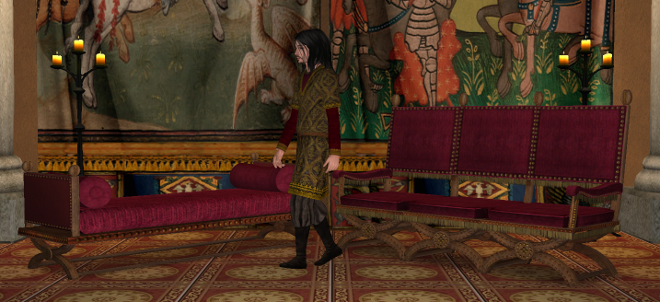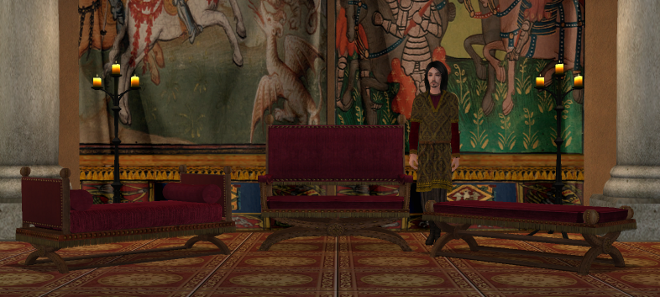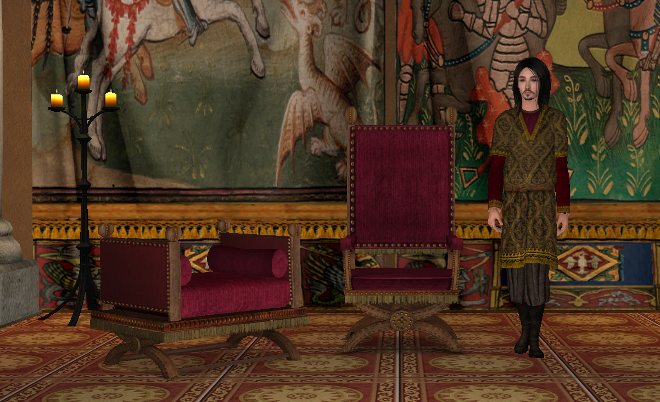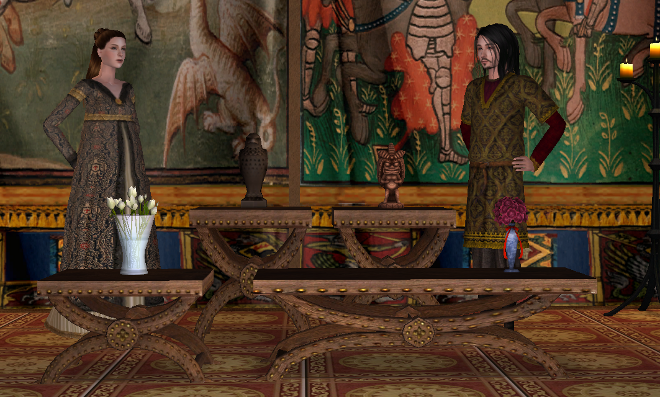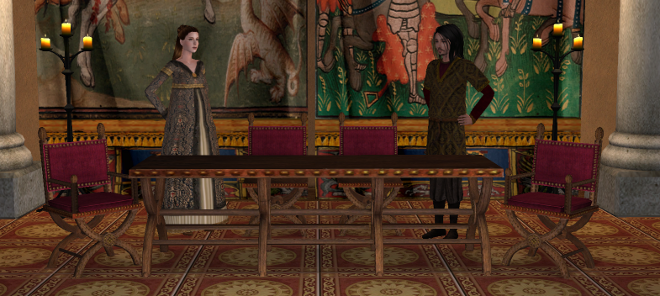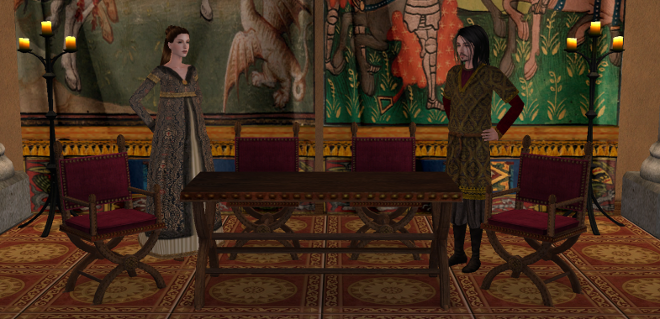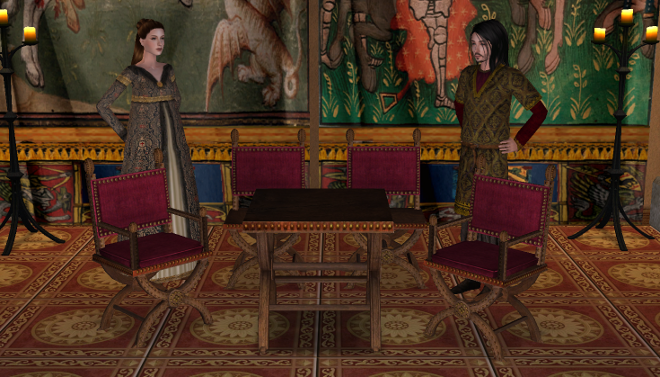 "Grab'em Here"
.
The Price List
diningtable 1x1 - 220, diningtable 2x1 - 980, diningtable 3x1 - 1080, diningchair - 615, diningchair-cushioned - 615, doublebed - 700, doublebed-canopy - 700, singlebed - 550, vanity - 1200, sofa - 1500, loveseat - 615, satinchair - 620, 3seater bench - 1500, 2seater bench - 1250, 1seater bench - 900, bookcase - 700, booknook - 250, desk - 1000, coffeetable 1x1 - 265, coffeetable 2x1 - 290, endtable(nighttable) - 90
NOTE:
I noticed a weird shadow from the picture with the bookcases. Please download the "FIXED SHADOW" version and delete the old mesh.