Recently, we celebrated the 5th Anniversary of the PlumbBob Keep, so I thought I would share this with you here at the Smithy too. The theme to my gifts to everyone was titled "Tut, Tiaras and Tudors". I have gotten into making accessories and found some great meshes created by
Rosemaryr
at CGTraders that I tried to make for The Sims 2. One of the meshes she created was an early gable hood. The veil was causing me issue in assigning joints and bones (being still new to making them) so I shortened it from the original. Then I utilized the dress meshes from Sim Ages (now closed) for the adult, All About Style for the child, and a mesh reworked by G-Knee, for a project Heget had done, for the teen.
The Original Meshes In-game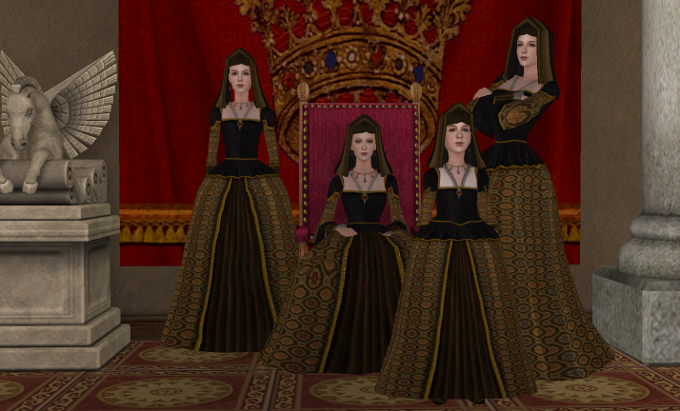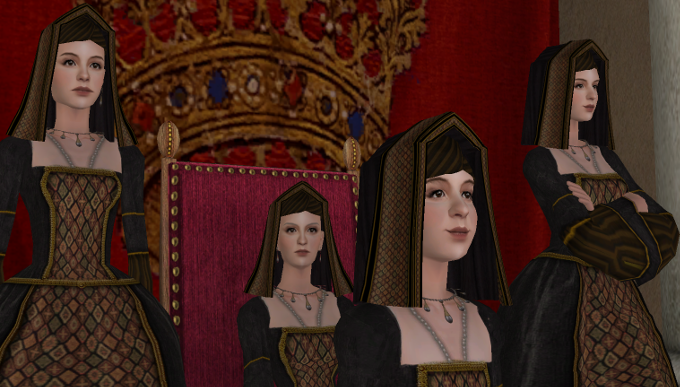 A Tease of The Recolours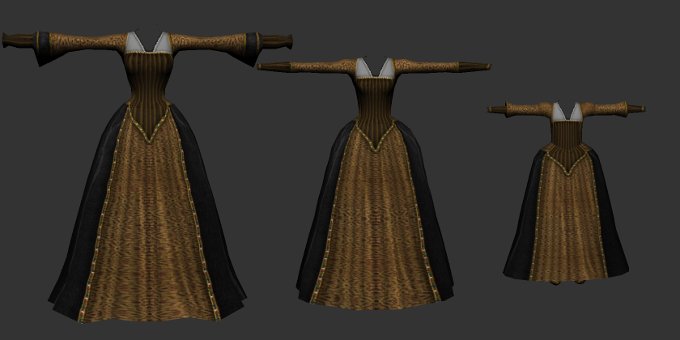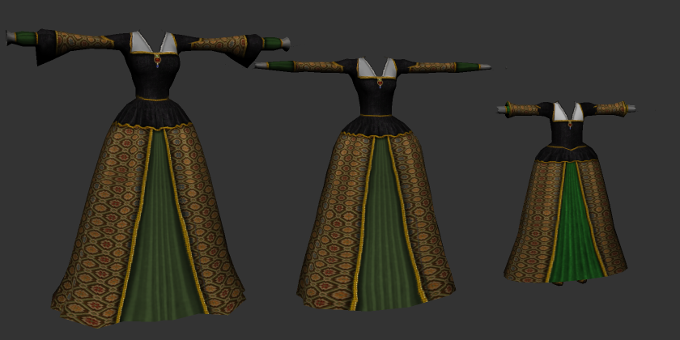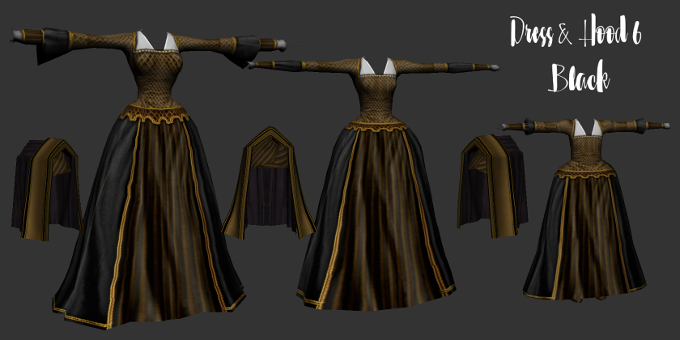 A Slideshow of all my Hood and Dresses
The best hair option to use for these will be "bald" or from Almighty Hat's Hair Dumps.
Hair Scraps
or
More Hair Scraps
, or
Shorn
SimsFileShare Folder