(Also posted at The Keep)
davinaojeda had mentioned she would like Talos as a prayable object in the Skyrim Conversion thread at The Keep, so after what seems like ages, I finished it. Plus I included an extra bonus because Fractured Moonlight had mentioned she wished we had a dragon brazier.
The various new meshes are cloned from the Holy Bible by Becks @ AffinitySims, the supersized crucifix by KevinsHope@MTS, the edited Talos by LeanWolf@theNexus and the "wall mounted swamp dragon" from Skyrim. The cloned mesh from the crucifix is a 2 story Talos statue on nine tiles featuring the original interactions. The cloned mesh from the Holy Bible is a one tile object that can be placed on whatever table you desire as an altar or just placed on the ground. It also utilizes the same interactions as the Holy Bible mesh.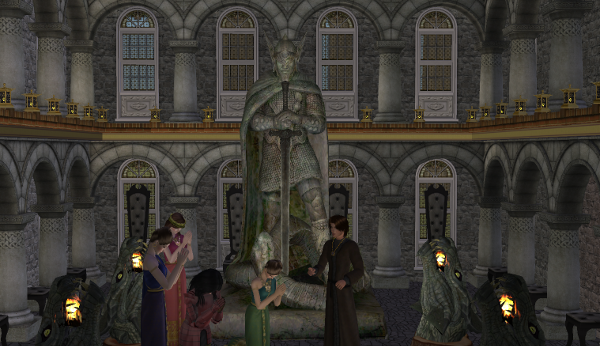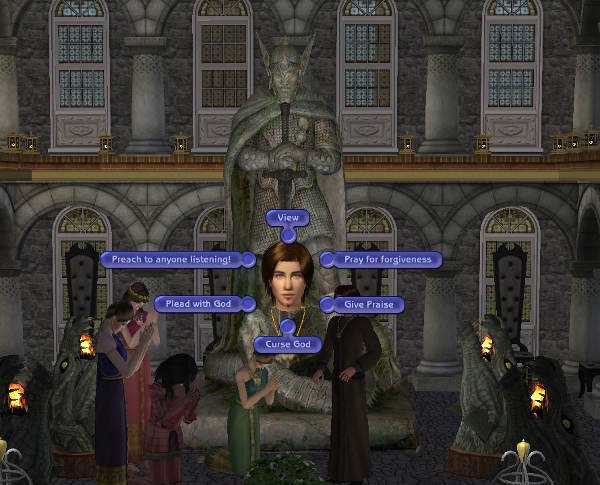 The brazier in this picture is cloned from the TSM brazier.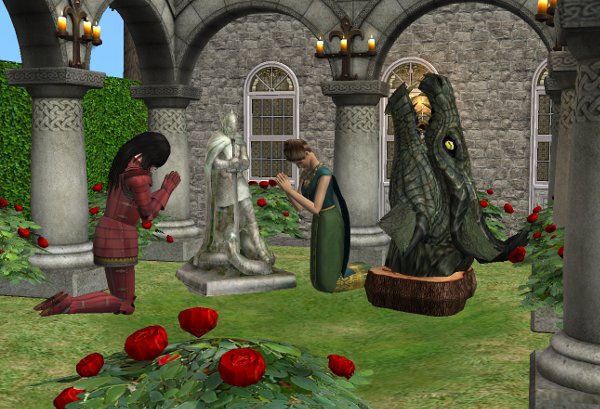 The brazier in this picture is based on the TSM crisis beacon by NixNivis
Grab It Here!