Sir Caleb had requested mitres similar to those used by the Orthodox faith. So I put together 2 styles. One is banded with the holy icons and the second is without the banding. After putting them together I did a few ... yes, only a few recolours for them. But I wasn't happy to upload only those. They needed priestly robes for them too. Utilizing VampireKiss66611's Jacoban priest converstion from TSM, I matched the priest robes with the mitres. I hope this is what you had been wishing for Sir Cedric.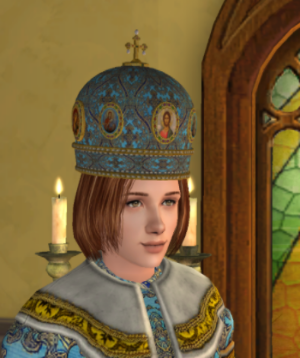 The base for both mitres is the Balzo I created for your noble ladies posted here at the Smithy. It won't use those textures but it will be texture-friendly if you wanted to make your own recolours. They are wearable by both sexes from toddlers to elders. Make sure to use a simple hairstyle. The bigger hairs will clip through this. I've only taken pictures using an elder male, adult male and a teen.
First up, the mitre with icons. There are a total of 11 textures to use. The model is Amroth, from the Keep, aged to an Elder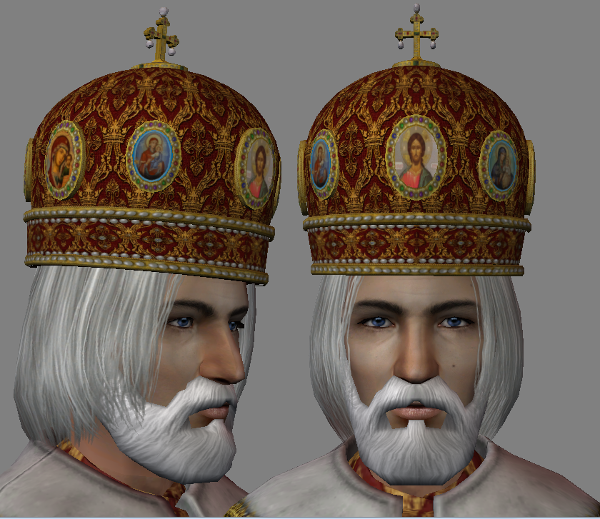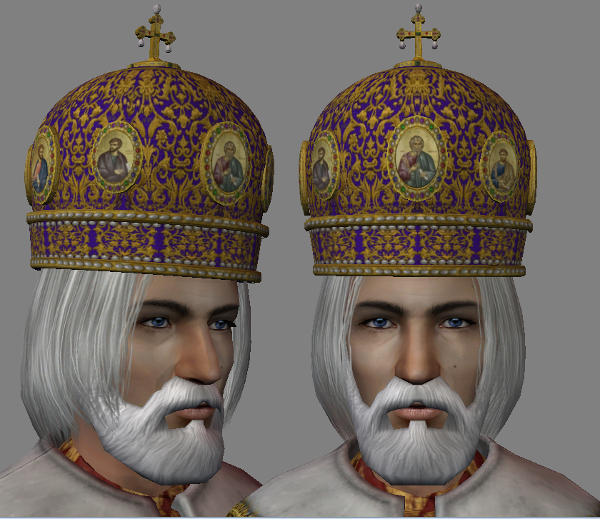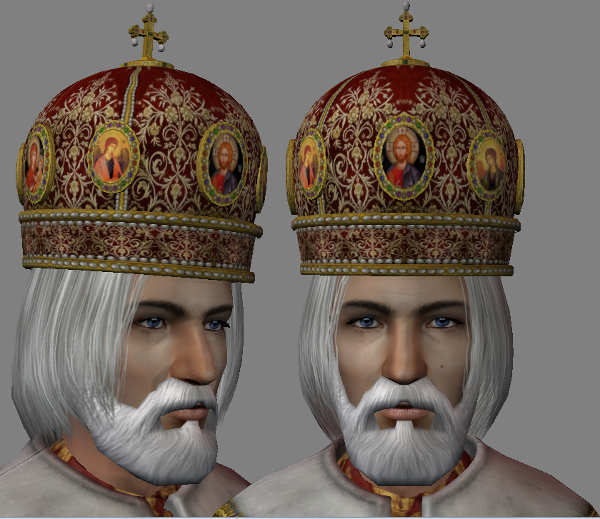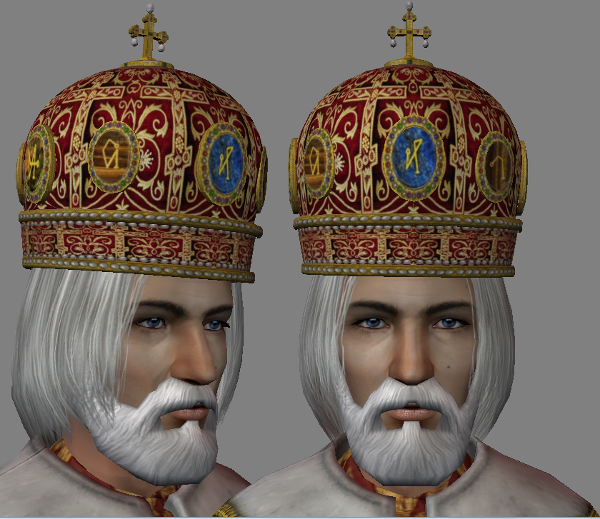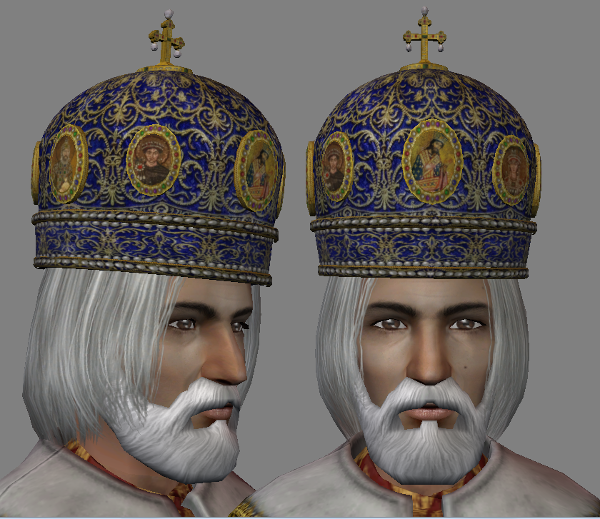 Next are the mitres with the arch banding. They are the identical textures and icons as above but with a pearl embellishment on the banding.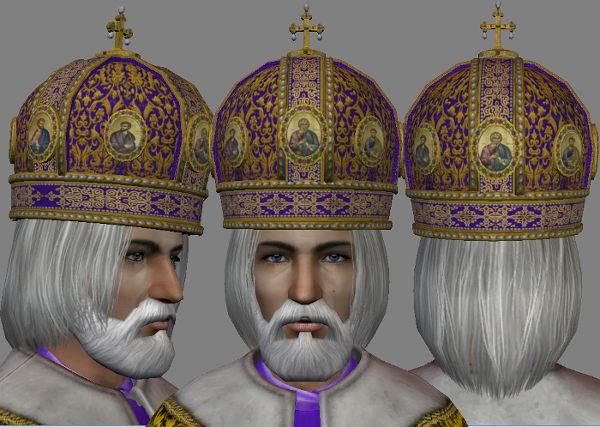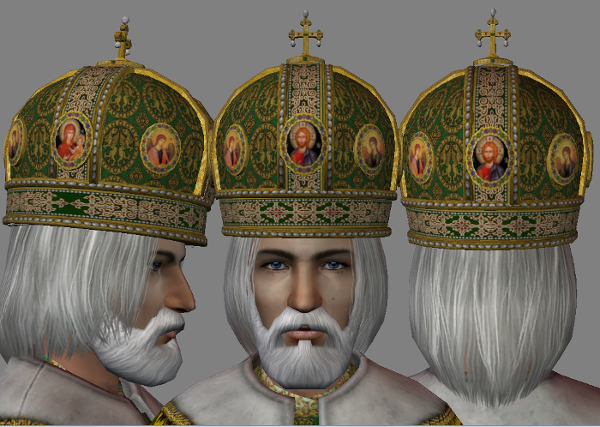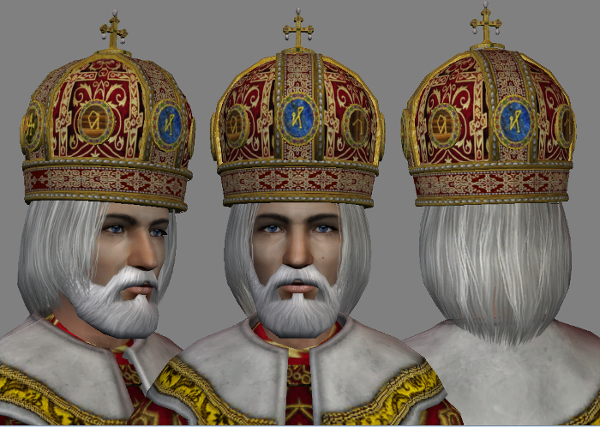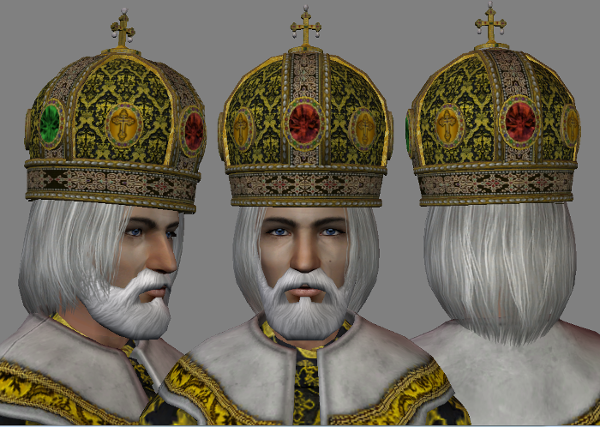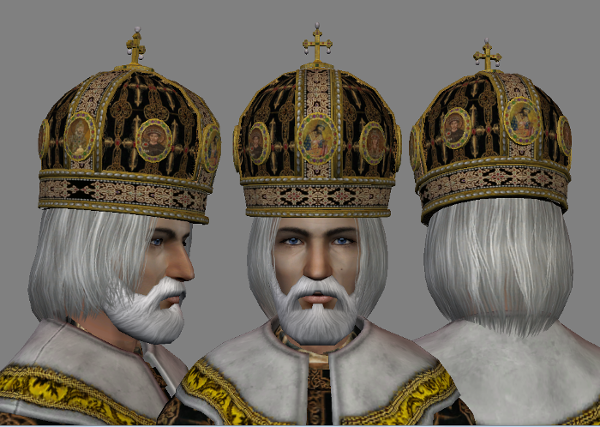 And lastly, the Jacoban priest robes converted by VampireKiss! Thanks Honey! I will be uploading the meshes for the priest robes in the zipfiles for the male and teen. The adult male can be worn by the elder and young adult as well. I do have 3 meshes suitable for all the females and male child but need to work on them later. And I need to find a mesh for a toddler to use the textures on. But here are the priest robes wearable by teen, young adult, adult and elder males.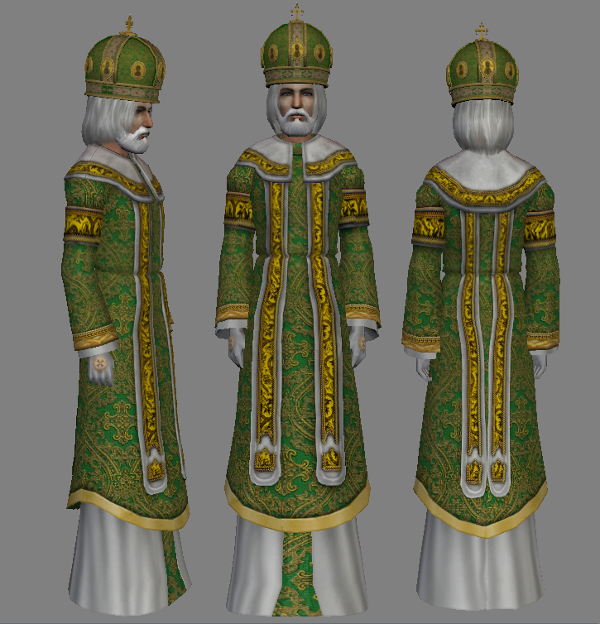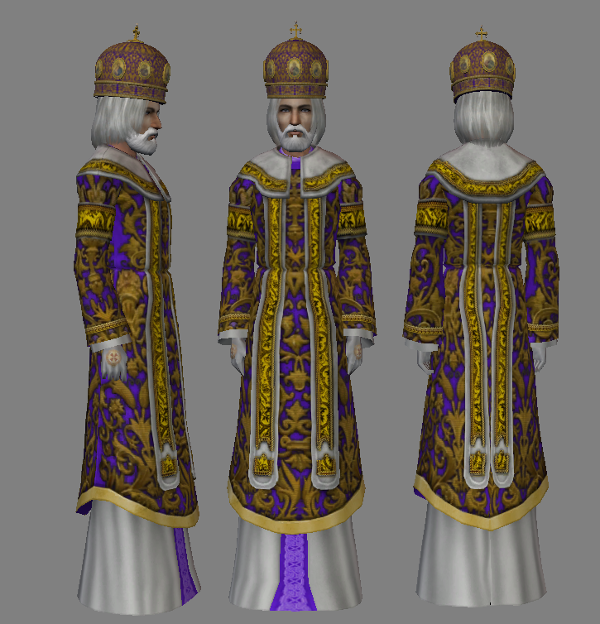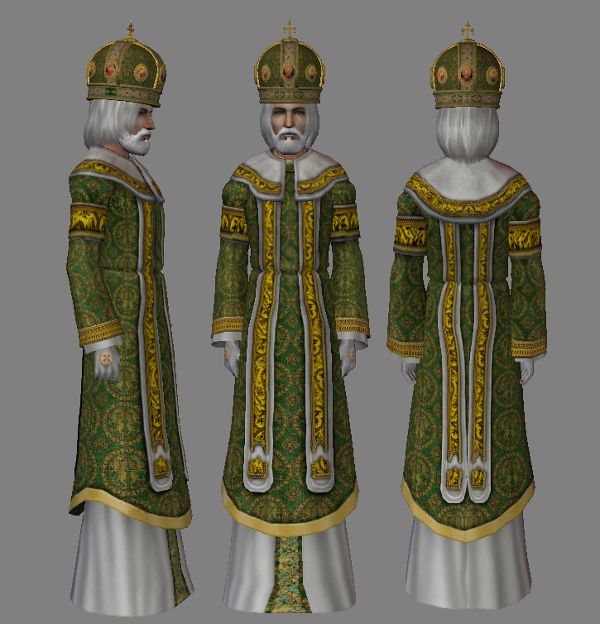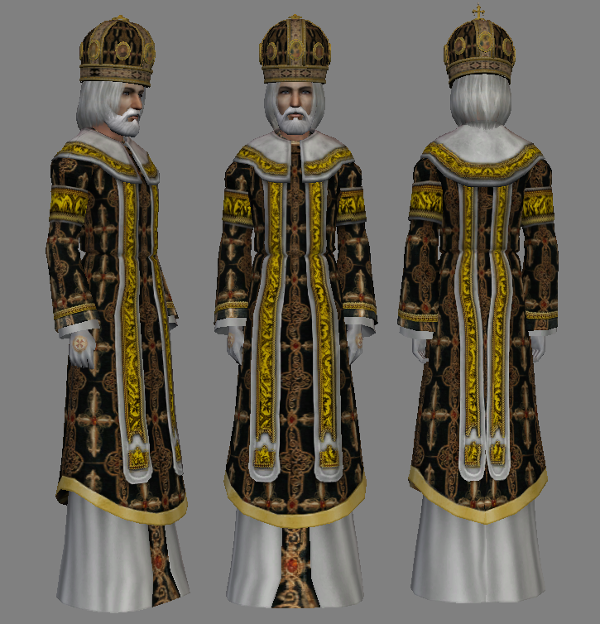 And as a bonus, I scaled up the cross topper on the mitre to fit onto an altar table. It's cloned from the blue china vase costing 4000 simoleons. Heavily bedazzled for that price!!
Orthodox Garments and Mitres at SimsFileShare