The Regal Sim (aka Tyler) had requested some recolours of
SussisSoGood's Baroque dress
, so I did up a bunch -- 20 to be exact.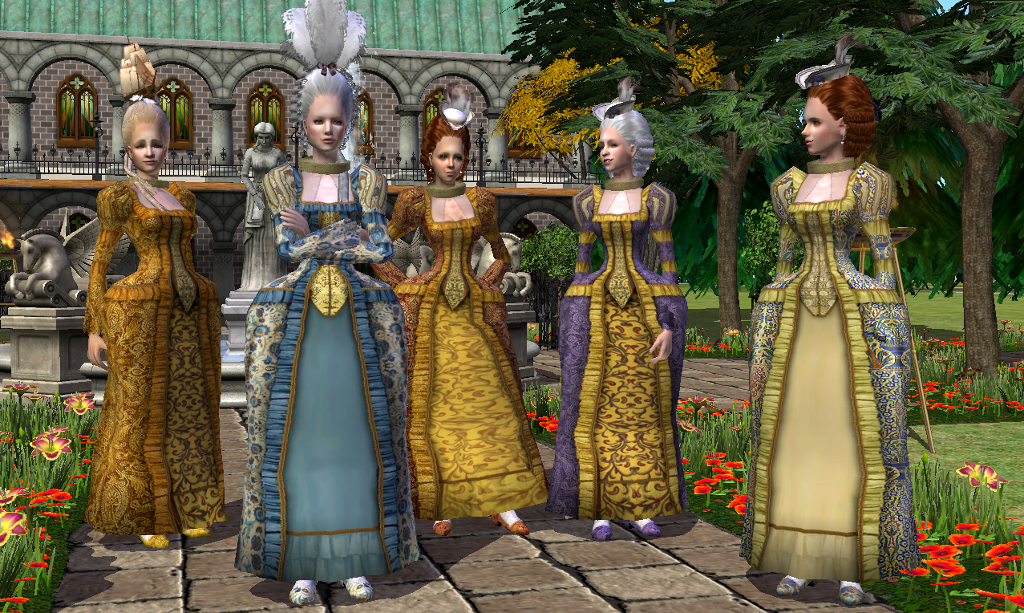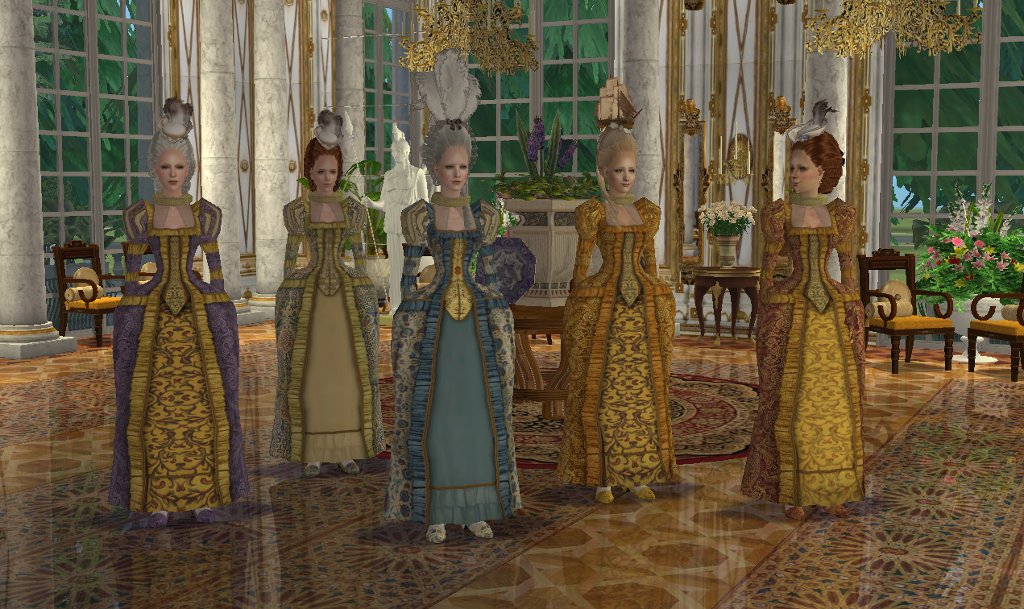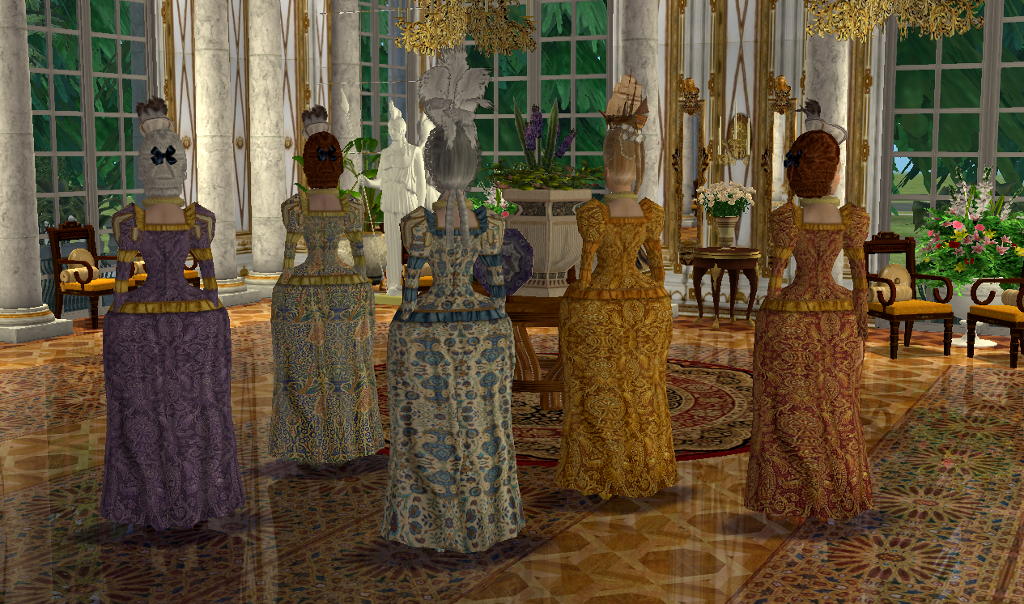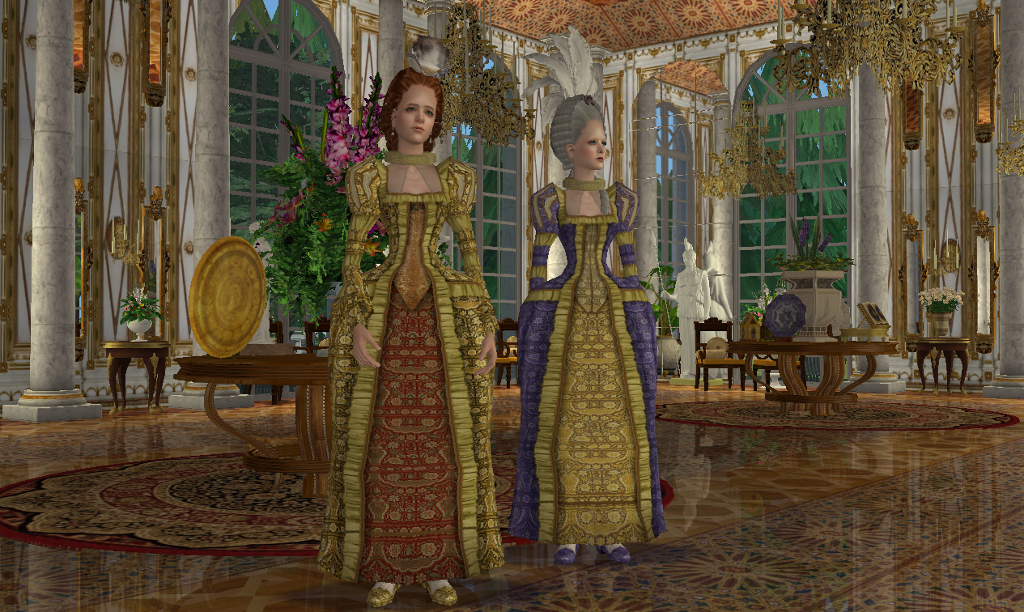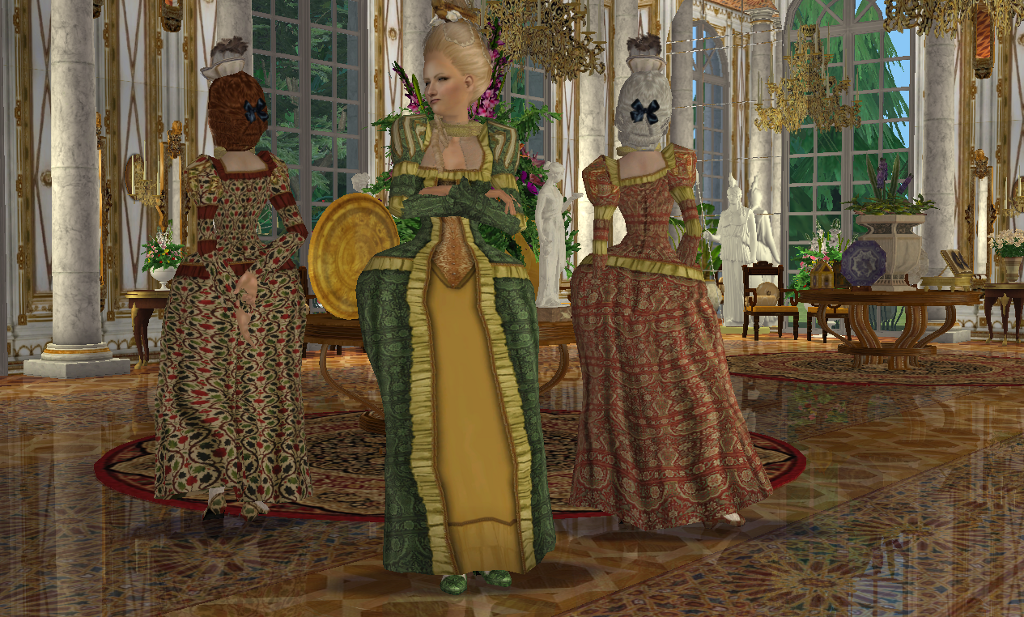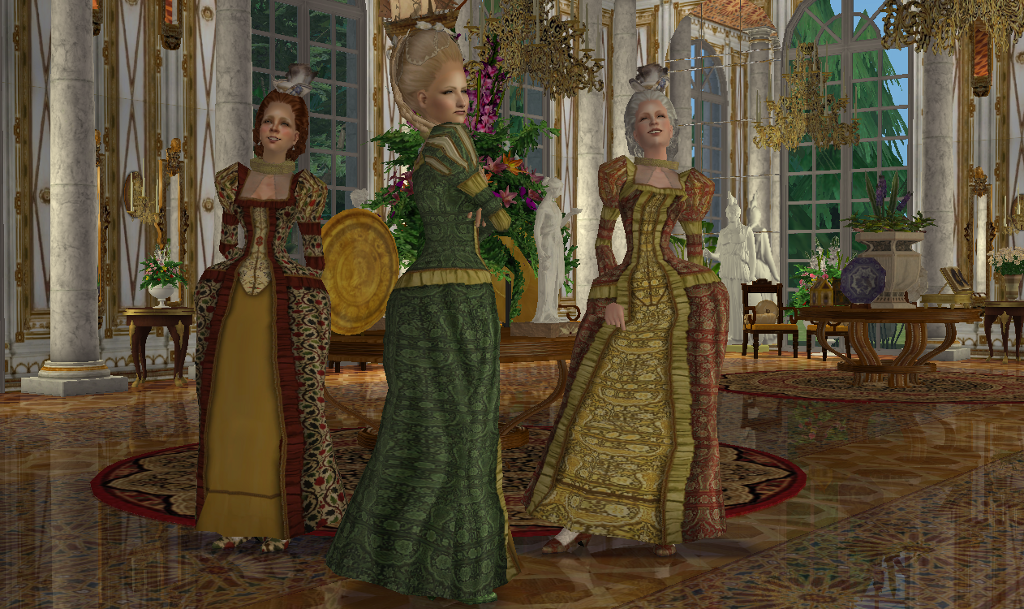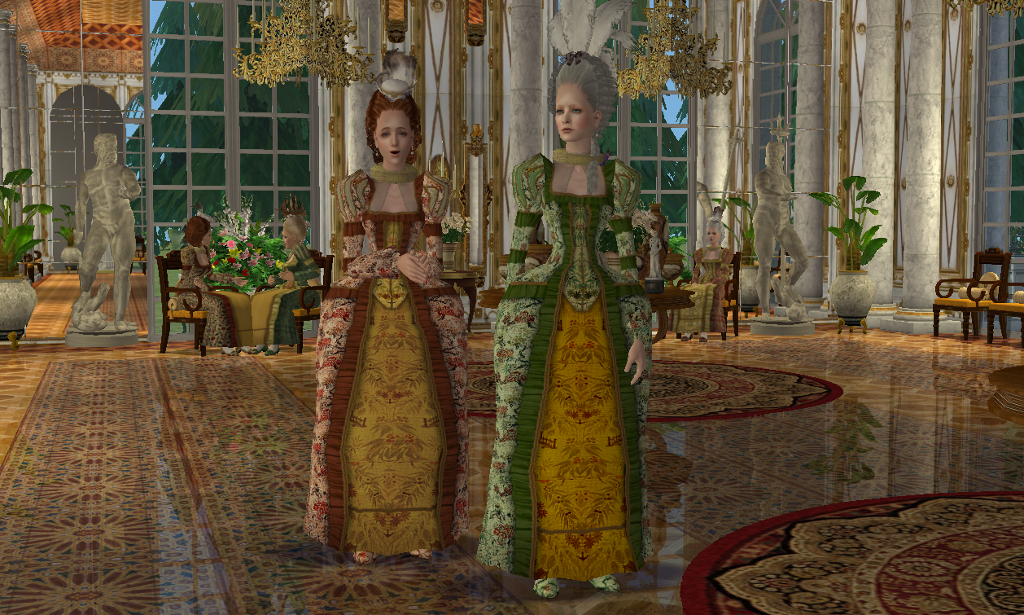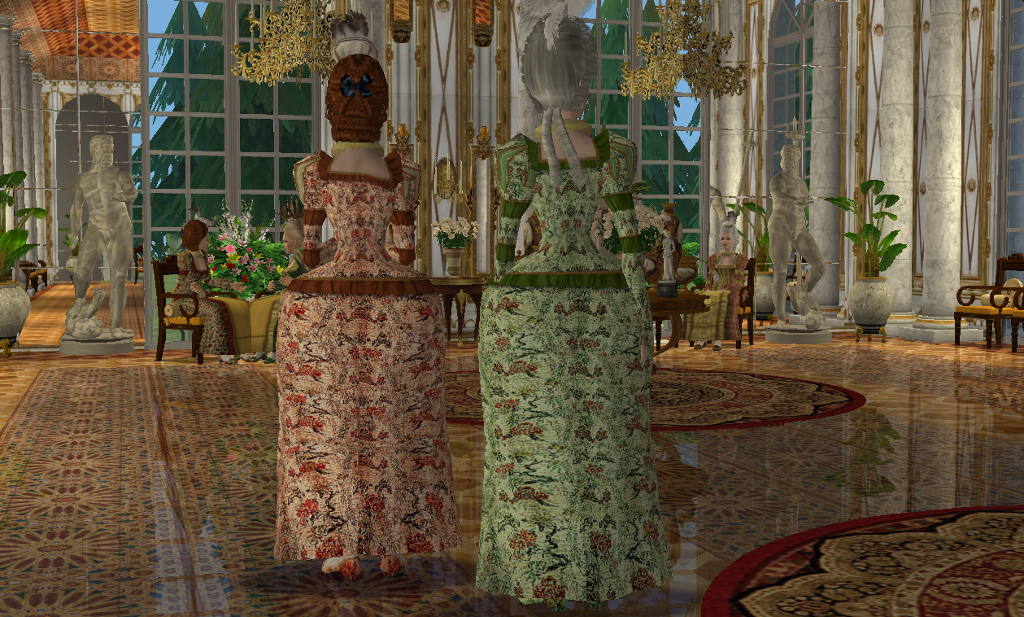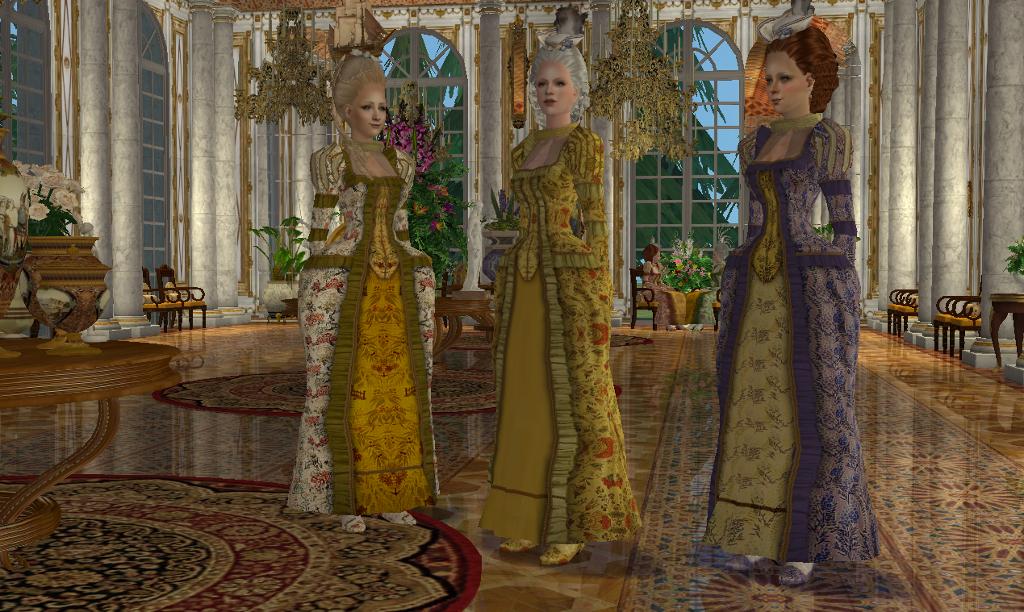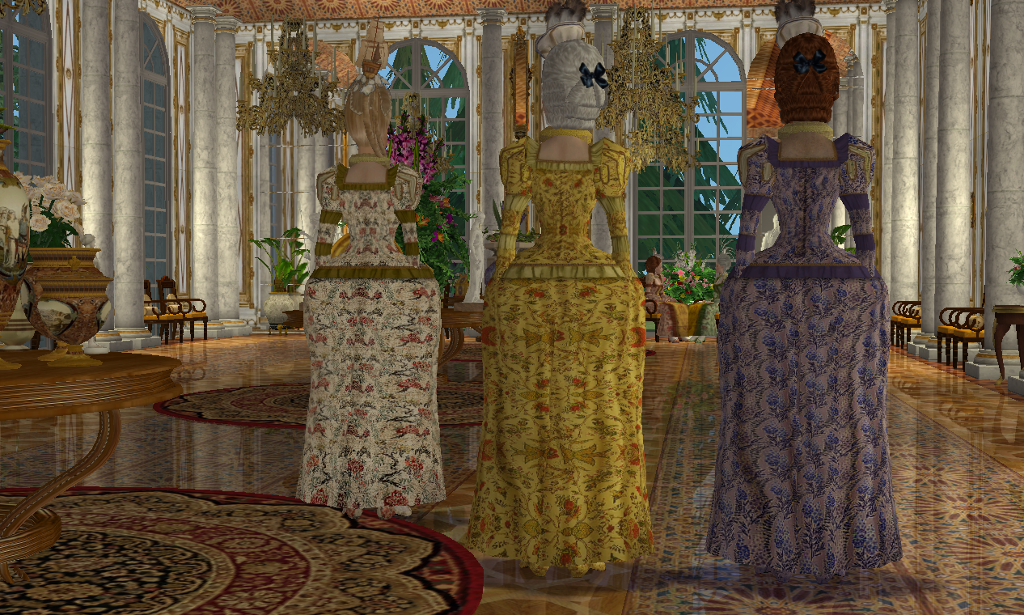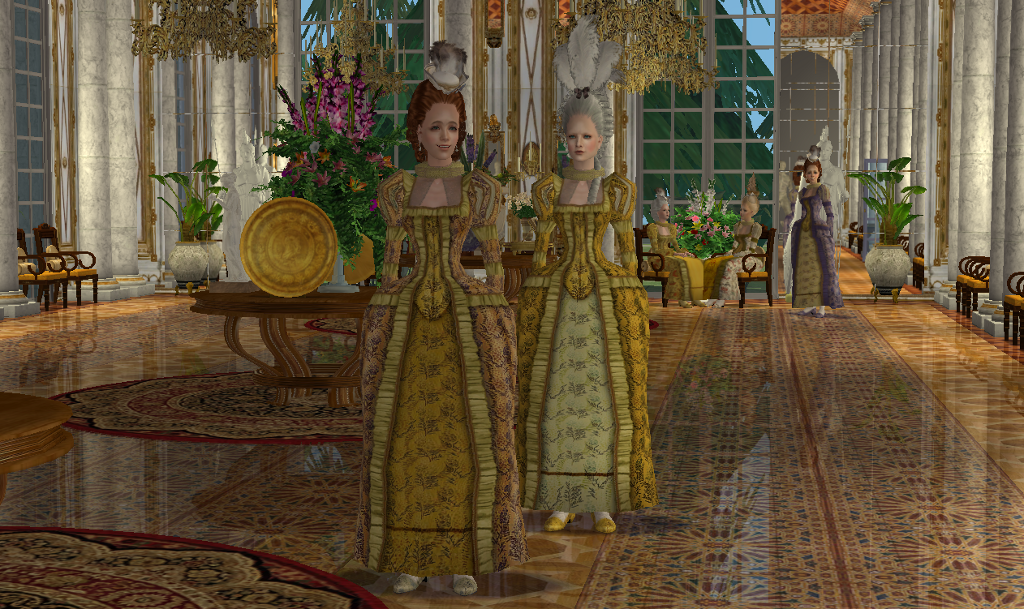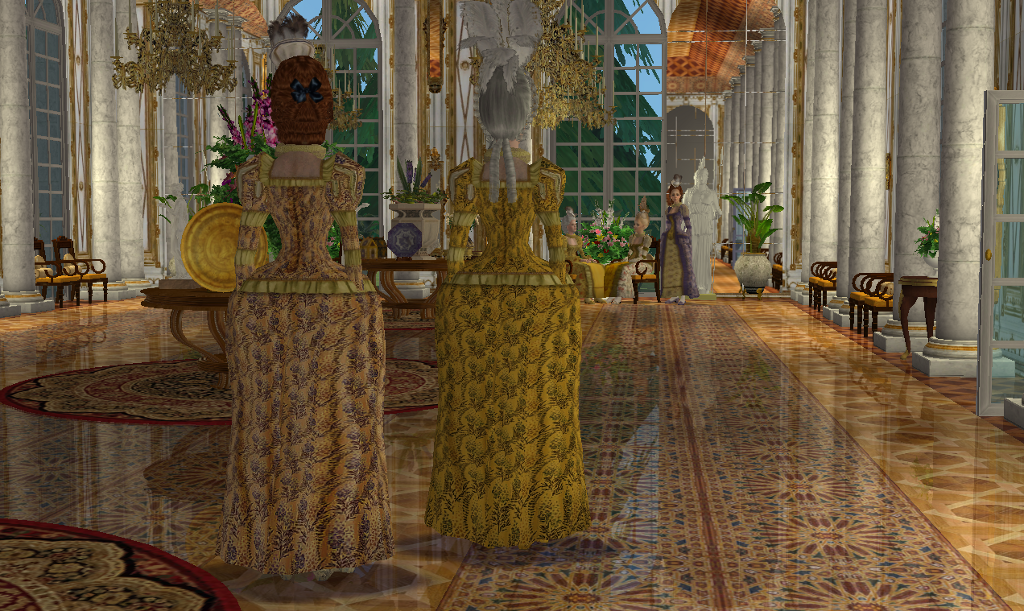 It was extremely popular to use silks with a "chinese"-esque design to them so I attempted to add the chinoiserie element to this set of gowns. To follow (once I get the pictures done) will be
10
12 gowns in solid colours.
Download
-- mesh not included so grab it from the link at the beginning of the post.
(That's the best I could do with the ruff Tyler. Hope it'll be okay!)
Updated 5-9-2012:
Baroque/Rococo Solid Colours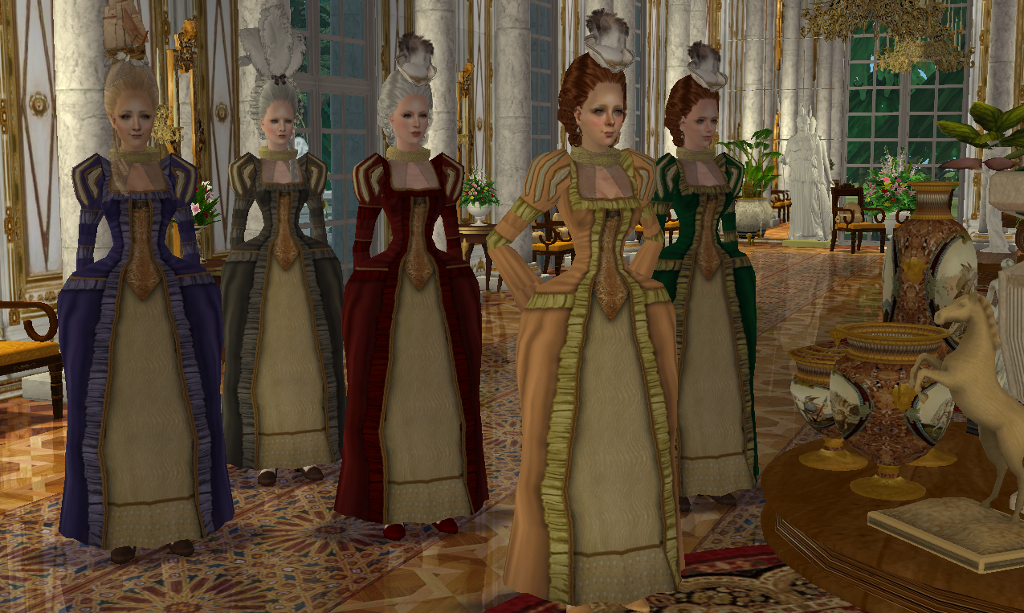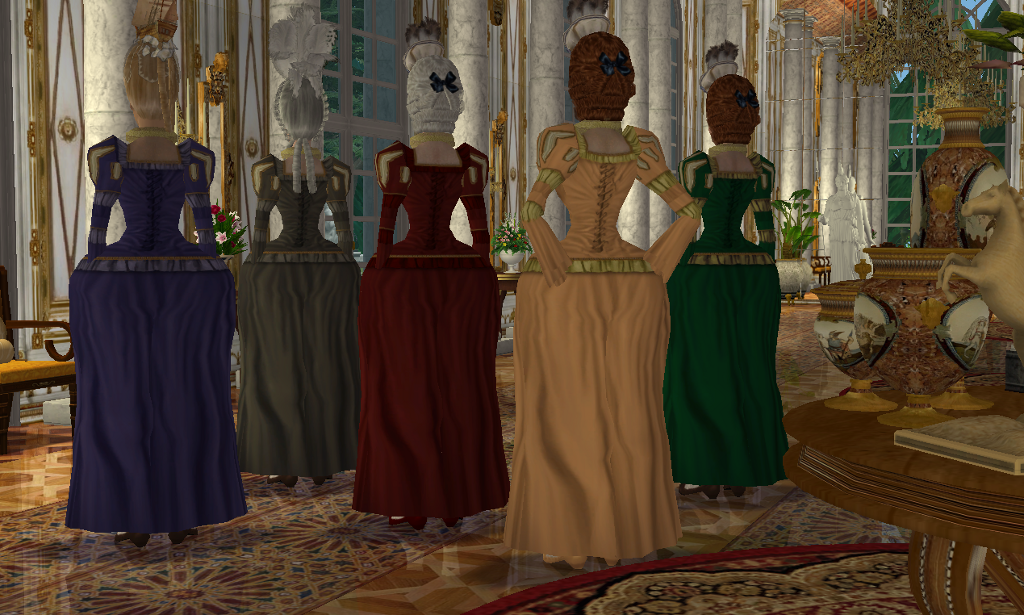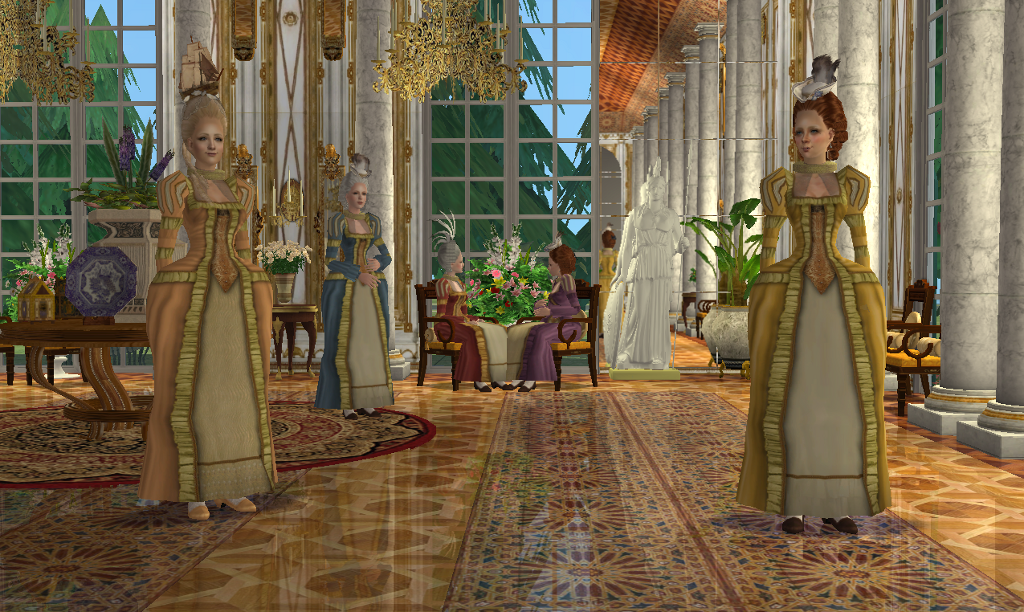 Download Solid Colours