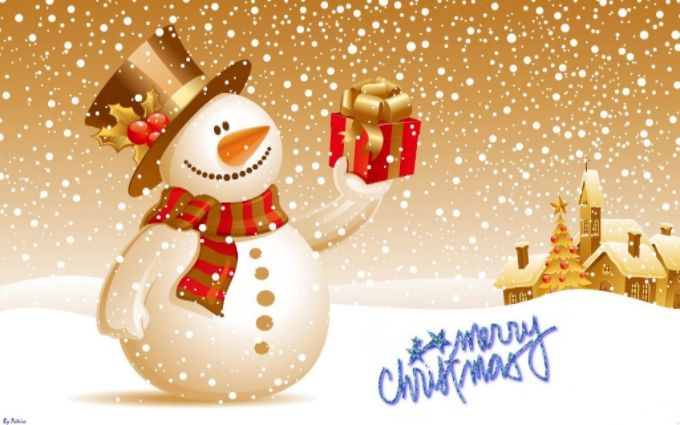 I didn't join Secret Santa at the PlumbBob Keep, but I do have a gift for all our Simming friends. A set of meshes created by
Mr. Necturus
that I purchased to convert to the Sims plus a few from Mount&Blade and others with some tweaking by me.
I hope you might enjoy. Here's the items ingame.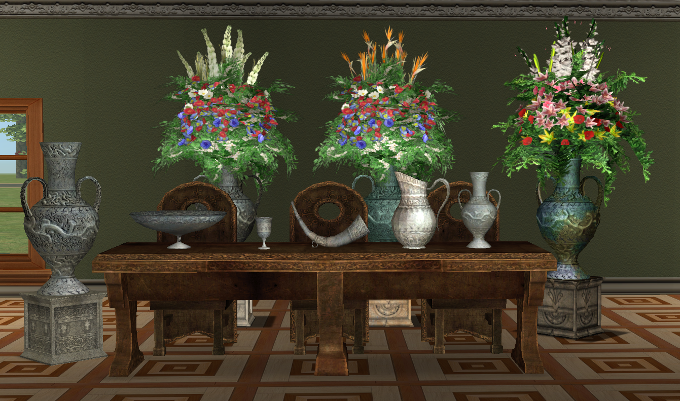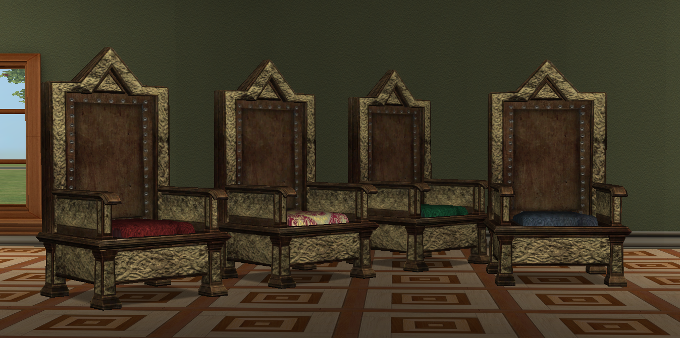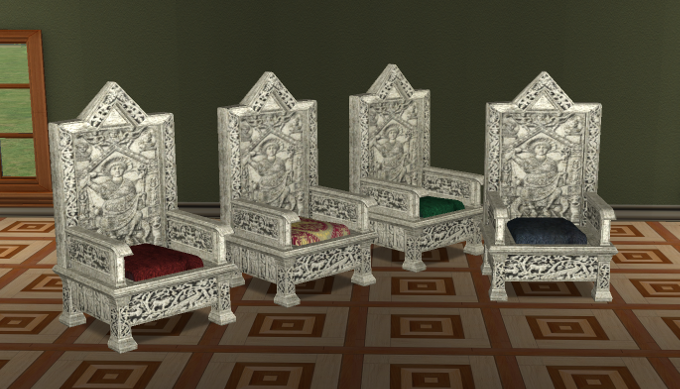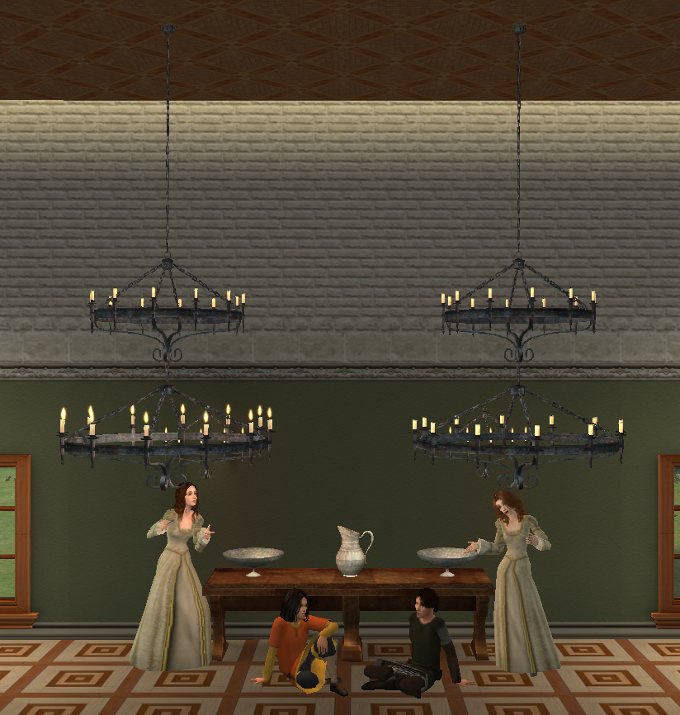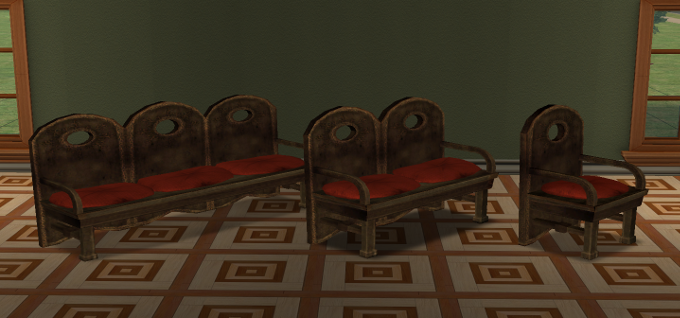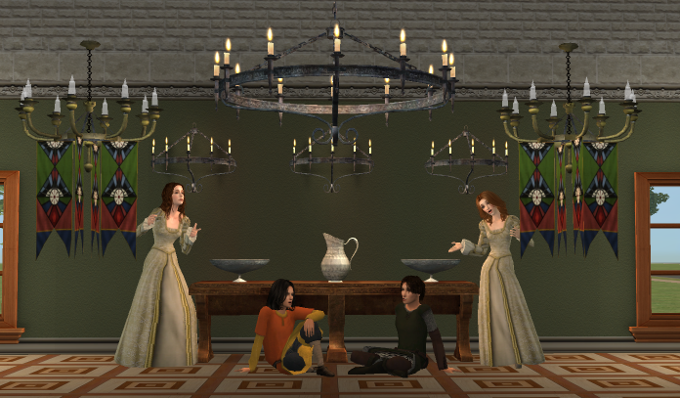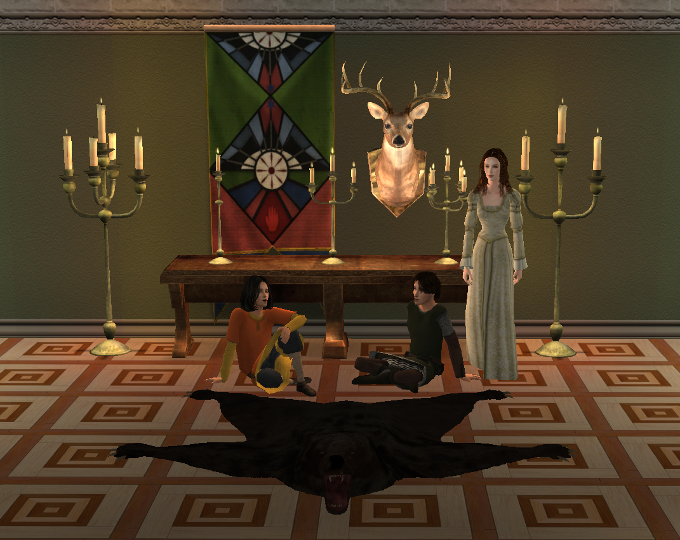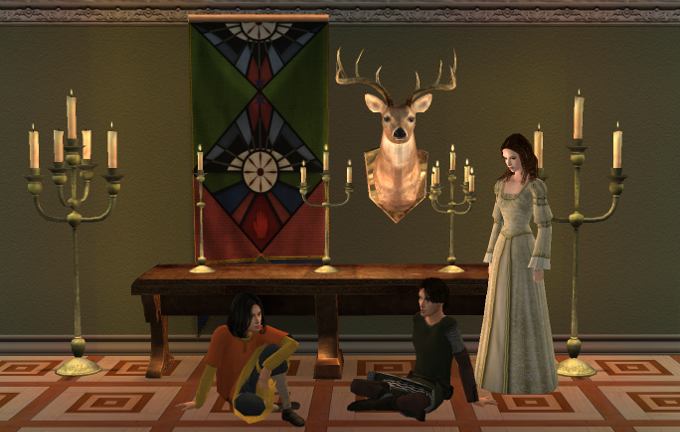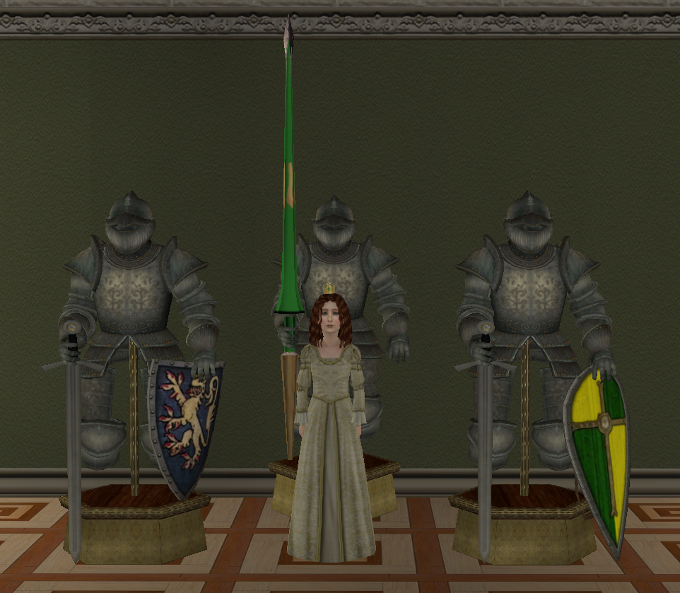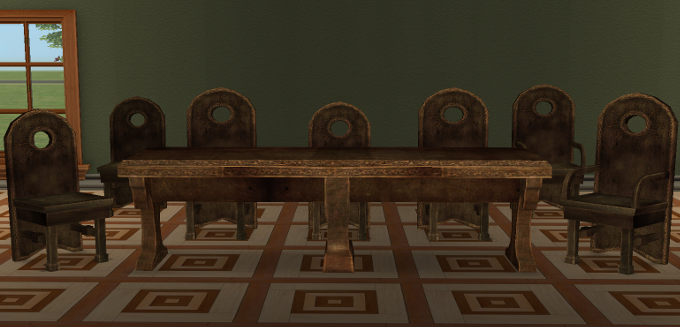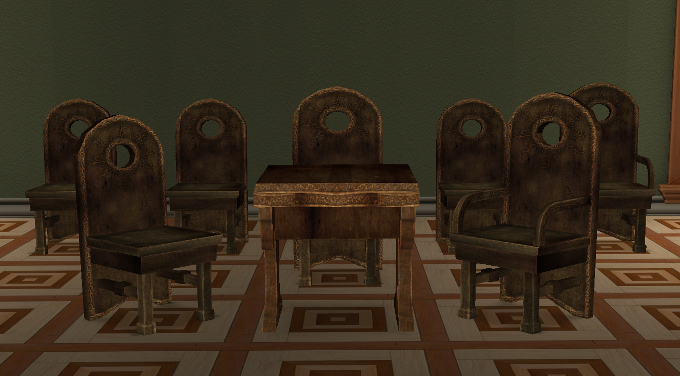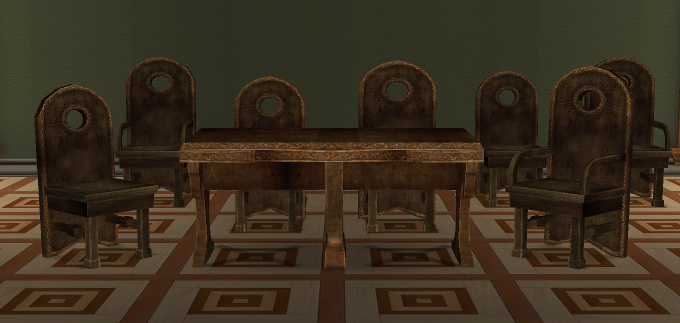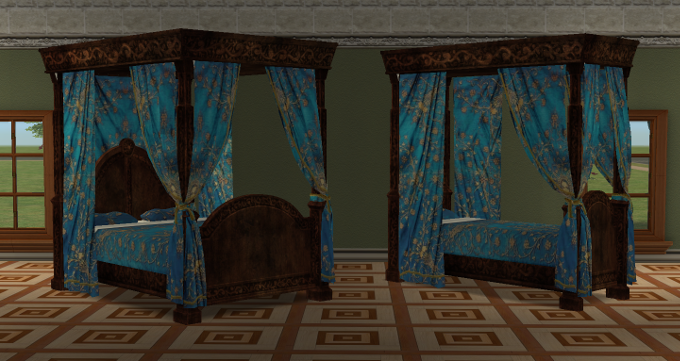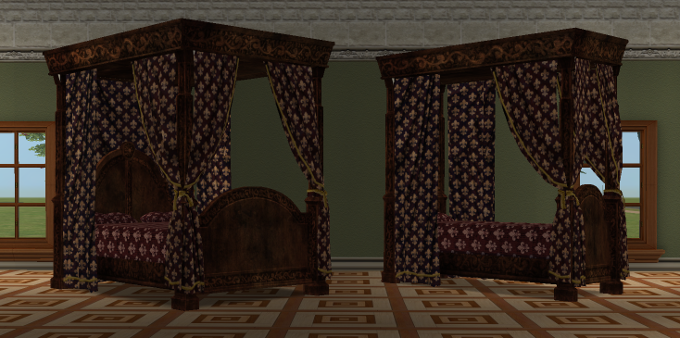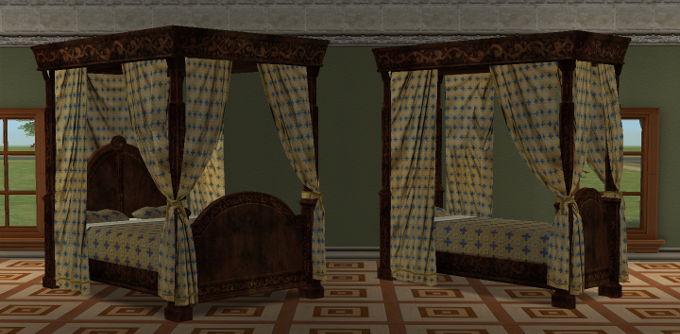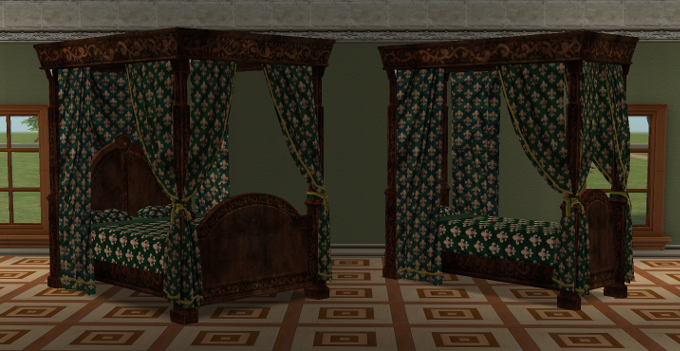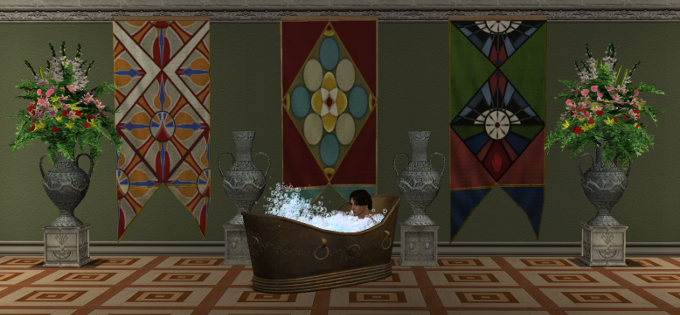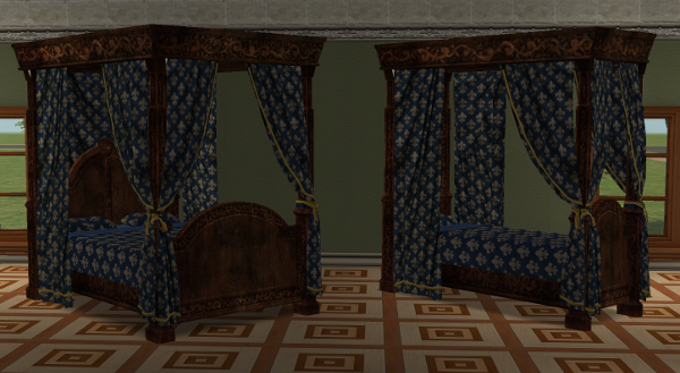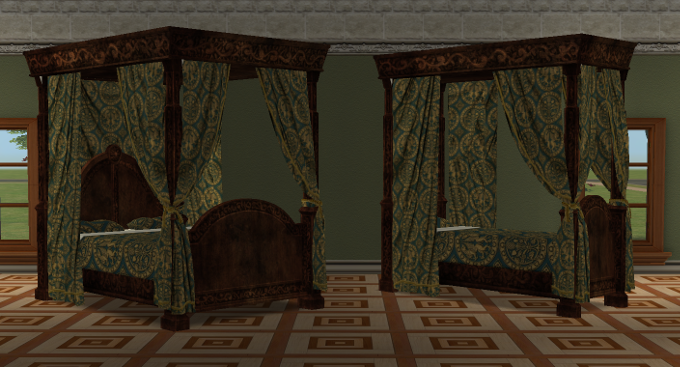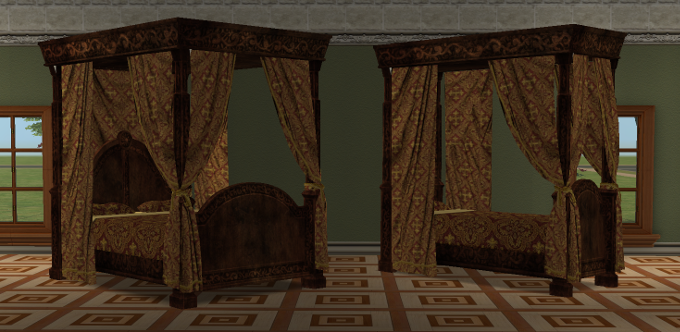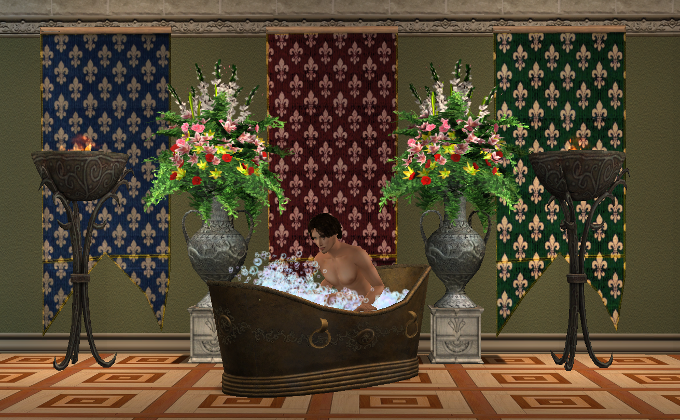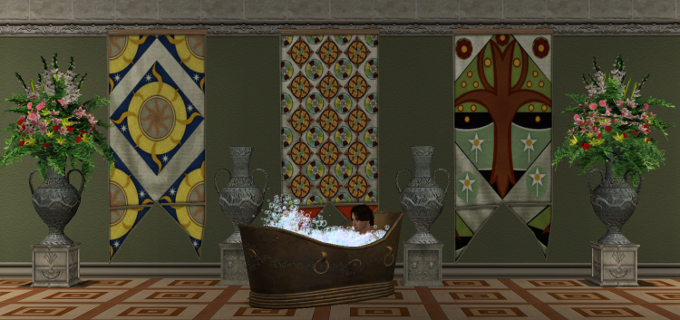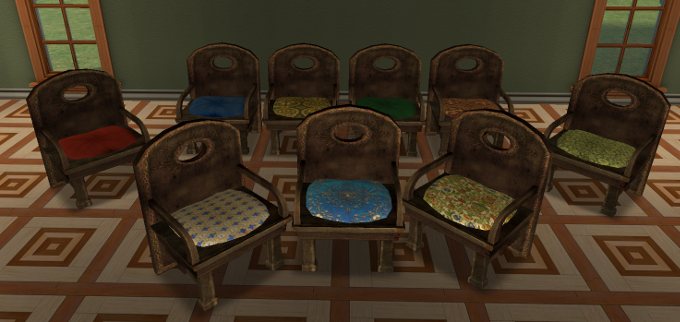 Thanks to Mr. Necturus for his creative genius. And special thanks to heget for the textures I used from her sigils for some of the banners. I might have to do them all heget!
The curtains are a separate mesh that you must use "move objects on" cheats to make it work. The single bed and its curtains are slaved to the double bed and its curtains.
The livingroom armchair is the master mesh. The loveseat and sofa are slaved to the armchair.
The double chandelier is actually 2 separate chandeliers. One is a large version for one story. The second is a 2 story chandelier on a long chain placed over the one story chandelier.
Merry Christmas, Happy Holidays Everyone